Published on July 08, 2021
Don't underestimate summer's humidity

By Dr. W. Scott Black
Mind & Body column - Messenger-Inquirer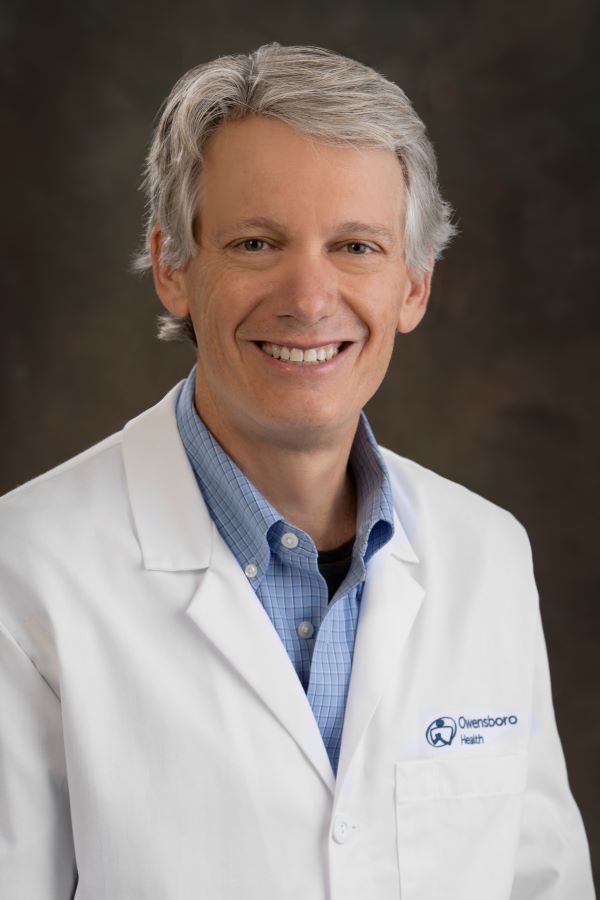 A couple of weekends ago, I decided to get caught up on some yard work I had been putting off. I knew it was going to be a hot day, so I started early in the morning. I also drank plenty of fluids and took breaks but heat got the best of me.
If I had been on the football field, the tennis court or a soccer pitch, it would have been game over. The other guys would have won. Being a sports medicine doctor, I really should have known better. 
Even though the temperature started out in the 80s, the humidity was so high that the Heat Index was in the danger zone — 105!
Avoid exercise (or at least slow way down) during times when the Heat Index is high. The National Weather Service recommends using extreme caution if working or exercising when the Heat Index is greater than 90. Instead, plan your workouts for times of day when the heat stress is less. Early mornings and late evenings may be better. You should also keep an eye on the humidity.
Sweating is the most important process we have for cooling our bodies. However, in order for the sweat to cool us off, it has to evaporate. This is why humidity has such a negative effect on our ability to cool.
I was also doing work that I was not accustomed to doing. I run outdoors and I hit the gym on a regular basis, so I'm in decent shape. But I had not been doing that kind of repetitive work with my upper body (digging up weeds and shoveling mulch). As a result, I was probably working less efficiently and generating more heat.
Our bodies generate a lot of heat when we're working. The harder we work, the more heat we generate. We can quickly overheat if we don't have a good way to get rid of that excess heat. The only place we can dump the heat is into the environment. If we're working in a hot environment it is much harder to lose the heat.
You can't work as hard on a hot day. Slow down. Take your time. Don't generate as much heat.
It is important to stay hydrated when working in a hot environment. If working for less than one-two hours, drinking water is the best way to stay hydrated. However, if you are going to be working continuously for over two hours, taking in a little fuel along with the water can be helpful in combating fatigue. You can accomplish that by eating a small amount occasionally as you work or by enjoying a sports drink.
Remember to stay hydrated. Water is best for short periods of work. You will feel better if you add some fuel when you are working for longer periods of time. If you're not used to being in the heat, take some time to acclimate. It can take up to two weeks of working consistently in the heat to fully adjust, but a great deal of acclimatization happens in the first three days.
Be especially cautious when working in the heat for the first time. Take at least three days to get used to the heat before increasing exertion. Being accustomed to the kind of work or exercise you are doing is also important. As your body becomes accustomed to a particular kind of physical exertion, it becomes more efficient and will generate less heat.
Don't start a new exercise program in hot and humid conditions. If the Heat Index is high, start inside then gradually work your way into the outdoor environment. It's probably going to be a long, hot summer. Despite that, staying physically active is good for our overall health and wellbeing. Learning how to work and play in a hot environment is important for our safety.
With a little planning and some careful thought, we can continue to be active and get our work accomplished through the summer months. Have a great summer and stay safe out there!
About Owensboro Health
Owensboro Health is a nonprofit health system with a mission to heal the sick and to improve the health of the communities it serves in Kentucky and Indiana. The system includes Owensboro Health Regional Hospital, nationally recognized for design, architecture and engineering; Owensboro Health Muhlenberg Community Hospital; Owensboro Health Twin Lakes Medical Center; the Owensboro Health Medical Group comprised of over 200 providers at more than 20 locations; three outpatient Healthplex facilities, a certified medical fitness facility, the Healthpark; a surgical weight loss center and program, and the Mitchell Memorial Cancer Center.
On average each year, we have 16,000 inpatient admissions, deliver 2,000 babies and provide the region's only Level III NICU. Owensboro Health physicians perform nearly 24,000 surgical procedures, including nearly 200 open-heart surgeries. Our physicians and staff have 70,000 Emergency Department visits, more than a million outpatient visits annually. Visit our home page for more information.