Published on June 11, 2021
Family fitness: A lifelong good practice for everyone
By Jason Anderson
Mind and Body in the Messenger-Inquirer - June 10, 2021
Technology is a great thing.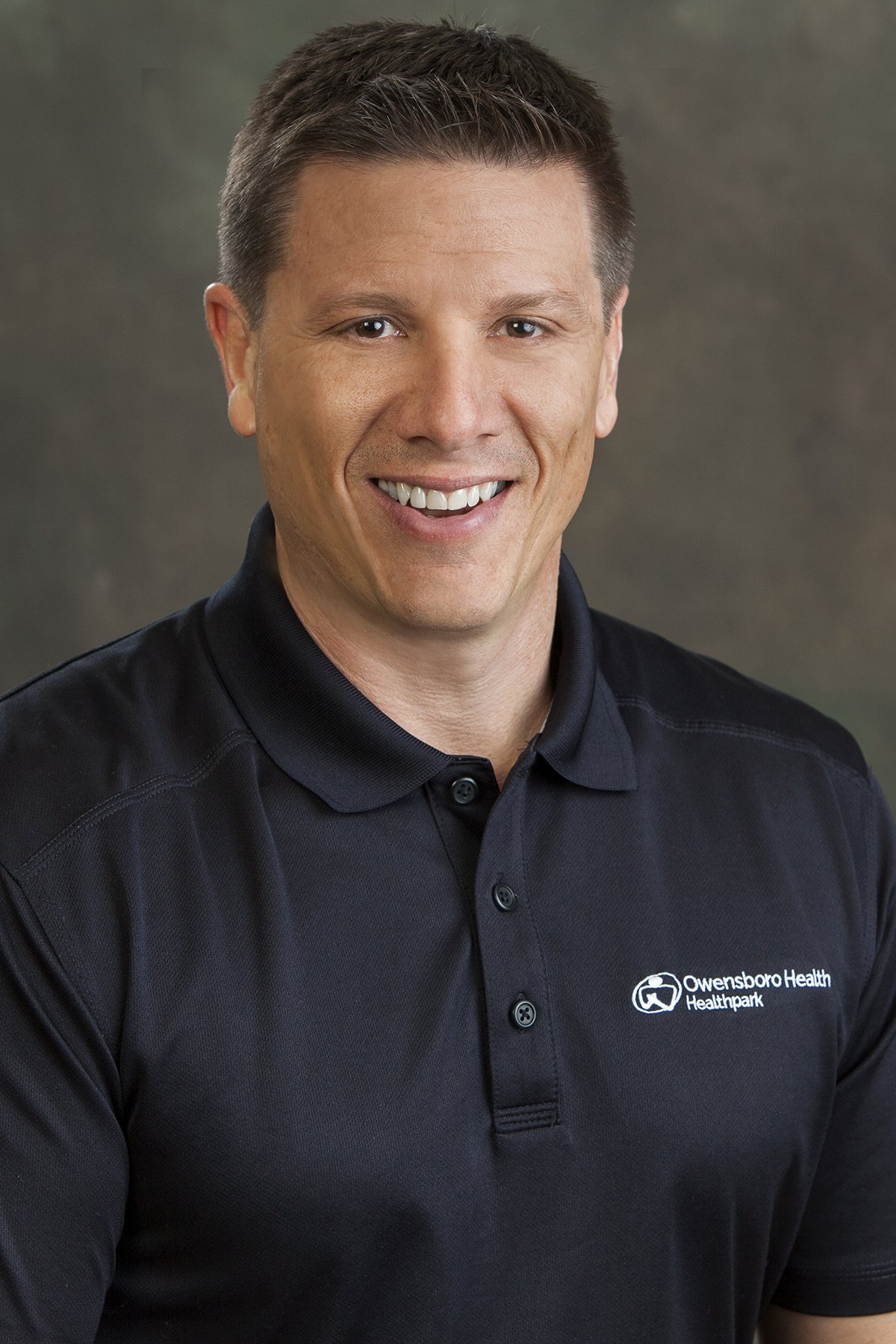 It is amazing the "gadgets" and "doo dads" that have been created to make life simpler and easier for us.
There are so many — I can't even keep up! I think I started getting completely lost when I saw the self-parking car.
It seems like another world thinking back to my time as a kid when I was designated the "remote control" job in the household.
As the youngest kid in the room in charge of being the remote control, my job duties included being told to get up and change the TV channel when asked.
At the time, we only had a total of four channels! Video games came out when I was probably around 10 years old or so, and as much as I enjoyed the video game Pong, video games then were not near as captivating now to pull me into sitting and playing all day.
I reflect and remember days at the ball field, riding my bike up and down the road, or shooting basketball in my backyard. Sometimes when I was bored and looking to create entertainment for myself, I would throw a tennis ball up on the roof and try to catch it as it came rolling off.
Does anyone know what I'm talking about?!
Today we are more advanced than ever, which isn't a bad thing, but at the same time, we are more inactive and unhealthy than in years past. As parents, this can be concerning as we see our kids spend more time sitting in front of a screen.
With all the technology, it's hard to "disconnect," but our kids need more physical activity, which leads us to search for how to make that happen. There is nothing that we wouldn't do for our kids and we want them to be happy and healthy, but it can be difficult from time to time to persuade them to get active and outdoors.
I have been in the fitness industry for more years than I care to admit and like to think that I have learned a few things along the way. Although kids are all different, over my years of experience, I have learned the best way to get the kids active, healthy and more physically fit is by making it fun!
I have witnessed many preadolescent kids ready to begin their "exercise program" while their parent gets a workout in. The kids get excited to start their new machines. But within a short time period, the excitement fades and the next question they have is, "I'm bored! What's next?!"
In my experience working in fitness and as a parent, I believe the best way to get kids active is to make it fun by joining in and DOING IT WITH THEM! As parents (or guardians), get active and get moving with your kids. I'm not talking primarily about a workout routine together but spending time just being active together!
Go for a walk, a bike ride, play a game, shoot a basketball, throw a ball, jump rope, hit tennis balls, teach them a new sport they haven't learned yet… whatever it takes — get active with your kids! By doing this, you will accomplish so much more than getting physical activity.
Not only will you get them off their electronic devices, but you will also get to spend that time together to connect and hang out, which is so valuable, especially looking back on as they grow up!
You might even be surprised by how they open up more with you by talking and sharing more after spending quality fun time together.
By doing so, you will get to spend more time with your child doing something healthy and active together, but it will also count toward your physical activity and health goals too!
In closing, getting and keeping your kids active can be hard sometimes. But if we allow ourselves to give our kids the fun and time it takes, we also allow ourselves to have the fun and health benefits as well!
Let's get out there this evening and start a healthy fitness habit, take a nature walk and include your family pet or shoot some hoops or play some games, whatever it may be, have some fun and get engaged as a family!
A saying I've been told before and will continue to pass along for years to come is, "It's our availability our kids need — not so much our ability."
Jason Anderson is the manager of Health and Fitness at the Owensboro Health Healthpark.
About Owensboro Health
Owensboro Health is a nonprofit health system with a mission to heal the sick and to improve the health of the communities it serves in Kentucky and Indiana. The system includes Owensboro Health Regional Hospital, nationally recognized for design, architecture and engineering; Owensboro Health Muhlenberg Community Hospital; Owensboro Health Twin Lakes Medical Center; the Owensboro Health Medical Group comprised of over 200 providers at more than 20 locations; three outpatient Healthplex facilities, a certified medical fitness facility, the Healthpark; a surgical weight loss center and program, and the Mitchell Memorial Cancer Center.
On average each year, we have 16,000 inpatient admissions, deliver 2,000 babies and provide the region's only Level III NICU. Owensboro Health physicians perform nearly 24,000 surgical procedures, including nearly 200 open-heart surgeries. Our physicians and staff have 70,000 Emergency Department visits, more than a million outpatient visits annually. Visit our home page for more information.