Published on November 18, 2021
Maintaining Healthy Holiday Eating Is Possible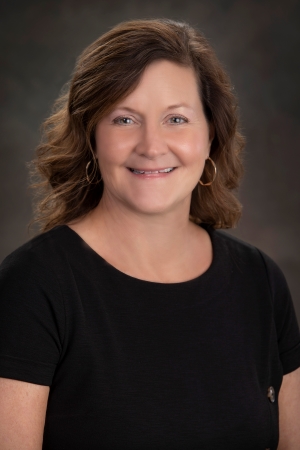 Beth Cecil For Messenger-Inquirer
November 18, 2021
It is hard to believe that Thanksgiving is just one short week away. The season to be jolly is here, and this year it may actually mean in-person parties, celebrations and other seasonal activities, which always seem to revolve around food. So let's eat, drink and be healthy! What? 
Temptation is everywhere this time of year. However, maintaining a healthy lifestyle during the holiday season is possible. It really just takes some simple planning and a little grace to enjoy a healthy holiday season.
To help you eat, drink and be healthy this year, here are suggestions that you can add to your holiday lists.
BYOD: Bring your own (healthy) dish to holiday parties. Fruit or veggie platters with yogurt dips, chocolate-covered strawberries, baked chips with salsa, homemade whole-wheat pita chips with hummus and shrimp cocktail are healthy and delicious options.
Plan to make exercise a priority this holiday season and pencil this time in on your holiday calendar. Physical activity helps you burn extra holiday calories and is a great way to manage stress. Don't wait until January to join the gym, do it now. Even little steps add up.  Take the stairs, park farther away or take a brisk walk outside to enjoy the Christmas lights and decorations. Break your activity down to 10-15 minute sessions when you feel crunched for time.
Practice moderation instead of deprivation, which can ultimately lead to overindulgence.  In other words, don't fast all day only to arrive at the holiday party famished.  Instead, maintain your regular meal and snack schedule throughout the day. You also might consider eating a light snack, such as a piece of fruit, before you head out to help curb your appetite and reduce the risk of overeating.
Plan to make your treats a bit healthier this year. There are some easy recipe substitutions that your family and friends may never even notice. Use broth or skim milk in place of whole milk or cream, substitute two egg whites for one egg, use fat-free yogurt for mayo and try using applesauce for some of the oil in recipes. You might even consider scaling back a bit on holiday baking this year. Store those especially tempting treats you do bake out of sight.
Choose wisely, pick your indulgences and cheat a little. Yes, it's true. A splurge here and there on some of your holiday favorites is okay. Just balance it out with some healthier options too. Savor the foods you eat and pass on those that are not as enticing or that you can eat any time of the year. Most importantly, don't beat yourself up or feel guilty when you do overdo it. Forgive yourself and move on. Remember that grace I mentioned? Give yourself some!
During this busy holiday season, pack a healthy lunch and snacks if you will be out and about during the day and when going to work. 
Practice moderation when it comes to alcoholic beverages. Not only are these beverages higher in calories, but they can also lead you to make poor decisions when it comes to food. Instead, look for low or no-calorie beverages like water, unsweetened tea and coffee.
Plan to focus on socializing and enjoying the company of others rather than on the food. Position yourself away from the food table to reduce the risk of mindless grazing.
Finally, look for activities that don't revolve around food. Shop with friends, get the family together to decorate or do some volunteer work together this year.
Have a safe, happy and healthy holiday season!
Beth Cecil, RDN, LD is a registered dietitian and the Manager of Community Wellness Services for Owensboro Health. 
About Owensboro Health
Owensboro Health is a nonprofit health system with a mission to heal the sick and to improve the health of the communities it serves in Kentucky and Indiana. The system includes Owensboro Health Regional Hospital, nationally recognized for design, architecture and engineering; Owensboro Health Muhlenberg Community Hospital; Owensboro Health Twin Lakes Medical Center; the Owensboro Health Medical Group comprised of over 200 providers at more than 20 locations; three outpatient Healthplex facilities, a certified medical fitness facility, the Healthpark; a surgical weight loss center and program, and the Mitchell Memorial Cancer Center.
On average each year, we have 16,000 inpatient admissions, deliver 2,000 babies and provide the region's only Level III NICU. Owensboro Health physicians perform nearly 24,000 surgical procedures, including nearly 200 open-heart surgeries. Our physicians and staff have 70,000 Emergency Department visits, more than a million outpatient visits annually. Visit our home page for more information.