Published on January 14, 2021
Owensboro Health Muhlenberg Community Hospital Receives Sepsis Certification from The Joint Commission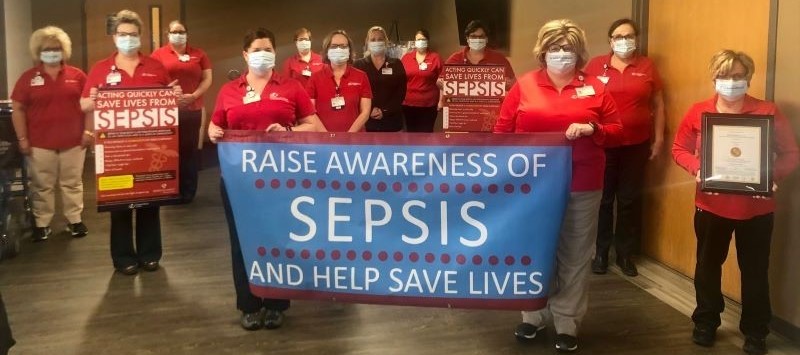 Owensboro Health Muhlenberg Community Hospital has earned The Joint Commission's Gold Seal of Approval in treatment of sepsis. The Gold Seal is a symbol of quality that reflects OHMCH's commitment to providing safe and high-quality patient care.
Sepsis is a life-threatening reaction to an infection that affects 1.7 million people in the U.S. each year. Without proper care, sepsis leads to organ failure and death. As many as 80% of sepsis deaths could be prevented with rapid diagnosis and treatment.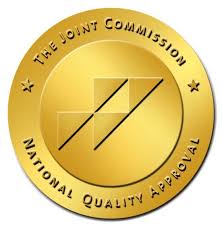 "Our Sepsis Team is made up of a mix of nurses, providers, pharmacists, Emergency Response and other health care team members whose focus is to increasing knowledge of early detection and implement of best practice in the treatment of patients with sepsis and severe sepsis," said Kathy Myer, VP of Patient Care Services and Chief Nursing Officer. "Sepsis can be difficult to identify especially in the early development of infection when treatment is most effective. The Sepsis Team is responsible for the success of our organization in improving patient outcomes, saving lives and leading our organization's achievement of The Joint Commission's Disease Specific Certification for Sepsis Care."
"Our team members want to provide the best possible care and outcomes for all OHMCH patients with Sepsis," said Missy Calloway, Director of Quality and Patient Safety. "Certification from The Joint Commission just confirms we meet the requirements for Best Practice Guideline in Sepsis Care."
Resources
To learn more about sepsis, visit Sepsis.org.
Contact: Jessica Browning, Marketing Specialist at Owensboro Health Muhlenberg Community Hospital, (O) 270-338-8509, (C) 859-229-0208, Jessica.L.Browning@OwensboroHealth.org
About Owensboro Health
Owensboro Health is a nonprofit health system with a mission to heal the sick and to improve the health of the communities it serves in Kentucky and Indiana. The system includes Owensboro Health Regional Hospital, nationally recognized for design, architecture and engineering; Owensboro Health Muhlenberg Community Hospital; Owensboro Health Twin Lakes Medical Center; the Owensboro Health Medical Group comprised of over 200 providers at more than 20 locations; three outpatient Healthplex facilities, a certified medical fitness facility, the Healthpark; a surgical weight loss center and program, and the Mitchell Memorial Cancer Center.
On average each year, we have 16,000 inpatient admissions, deliver 2,000 babies and provide the region's only Level III NICU. Owensboro Health physicians perform nearly 24,000 surgical procedures, including nearly 200 open-heart surgeries. Our physicians and staff have 70,000 Emergency Department visits, more than a million outpatient visits annually. Visit our home page for more information.