Published on April 09, 2021
Owensboro Health Twin Lakes Wound Healing Center Receives National Recognitions
Physicians, leaders and clinicians are celebrating Owensboro Health Twin Lakes Wound Healing Center as it receives both the Robert A. Warriner III, MD, Clinical Excellence Award and Center of Distinction award from Healogics®.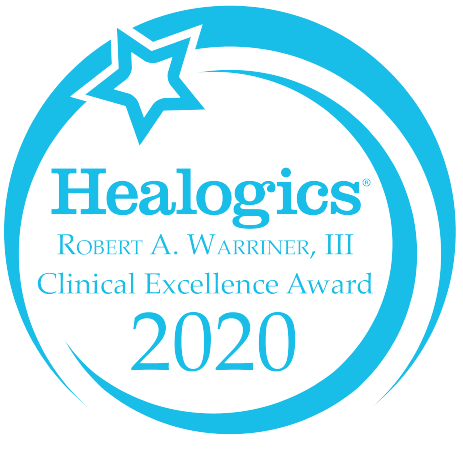 Outstanding clinical outcomes
The center achieved outstanding clinical outcomes for twelve consecutive months, securing a Center of Distinction award. These outcomes include patient satisfaction rates higher than 92 percent and a minimum wound healing rate of at least 92 percent within 28 median days to heal. There were 555 centers eligible for the Center of Distinction award and 278 achieved the honor.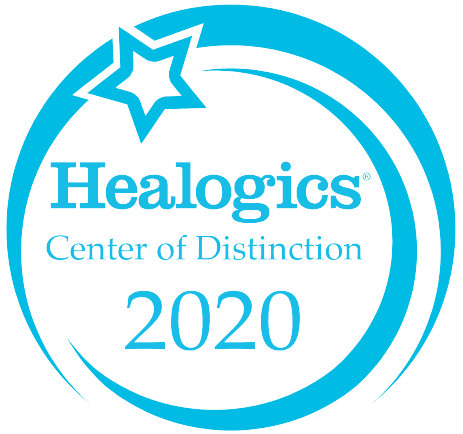 To earn the Clinical Excellence Award, the Wound Healing Center scored in the top 10 percent of eligible Healogics® Wound Care Centers on the Clinical Excellence measure, which is the Comprehensive Healing Rate weighted by wound mix. The center was awarded this prestigious honor by Healogics, the nation's largest provider of advanced wound care services. This award is named for Dr. Robert A. Warriner III, a pioneer in wound care and the former Chief Medical Officer for Healogics. The Wound Healing Center is one of only four practices in Kentucky to achieve this honor.
"At Owensboro Health Twin Lakes Medical Center, we focus on excellent care every day, for every patient, every time," said OHTLMC COO Ashley Herrington. "This recognition reflects that attitude, and I could not be more proud of our team members."
The Owensboro Health Twin Lakes Wound Healing Center is a member of the Healogics network of more than 600 Wound Care Centers and offers highly specialized wound care to patients suffering from diabetic foot ulcers, pressure ulcers, infections and other chronic wounds that have not healed in a reasonable amount of time.
Advanced wound care modalities provided by our wound care experts include negative pressure wound therapy, total contact casting, bio-engineered tissues, biosynthetic dressings and growth factor therapies. The center also offers hyperbaric oxygen therapy, which works by surrounding the patient with 100 percent oxygen to help progress the healing of the wound.
"Practicing at a healthcare system that provides state-of-the-art care to patients and families navigating wound care is encouraging," says Cindy Stanton, Director of Wound Care. "Our team members make every effort to provide excellent care to our patients, and we are thankful to be recognized with these honors."
About Owensboro Health
Owensboro Health is a nonprofit health system with a mission to heal the sick and to improve the health of the communities it serves in Kentucky and Indiana. The system includes Owensboro Health Regional Hospital, nationally recognized for design, architecture and engineering; Owensboro Health Muhlenberg Community Hospital; Owensboro Health Twin Lakes Medical Center; the Owensboro Health Medical Group comprised of over 200 providers at more than 20 locations; three outpatient Healthplex facilities, a certified medical fitness facility, the Healthpark; a surgical weight loss center and program, and the Mitchell Memorial Cancer Center.
On average each year, we have 16,000 inpatient admissions, deliver 2,000 babies and provide the region's only Level III NICU. Owensboro Health physicians perform nearly 24,000 surgical procedures, including nearly 200 open-heart surgeries. Our physicians and staff have 70,000 Emergency Department visits, more than a million outpatient visits annually. Visit our home page for more information.