Published on September 16, 2021
Sarah Swift: Ways To Prevent Future Falls 
Ways To Prevent Future Falls 
By Sarah Swift, Mind and Body, Messenger-Inquirer
Falls can happen anywhere and at any time.

When you think of what is most likely to cause a fall, one possible culprit that might pop into your mind is "my throw rug."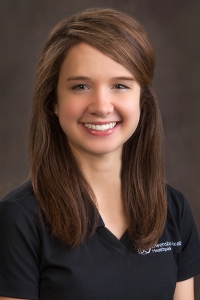 Throw rugs certainly can present a higher risk for trips and falls, along with poor lighting, cluttered areas and tangled cords. While those might be more obvious risks, here are some scenarios that might not be one of your first thoughts but certainly could lead to a fall.

Walking on the sidewalk. While more level than grass, the sidewalk is not always straight and flat. Ruts and divots can cause you to trip and fall if you are not aware of your surroundings.

Combine that with distractions such as an airplane flying overhead, children running around, animals darting out in front of you, horns honking and cars whizzing by, and you have a recipe for disaster.

Walking or standing with your feet too close together. Next time you are standing, take a look down at your feet. Are your heels touching or are your feet close together?

Having your feet in a wide position, such as shoulder-width apart, provides you with a better foundation and a steadier support system.

Making quick turns and changing directions when walking. When turning, do so slowly and with awareness, so you do not trip on your own feet.

When moving around obstacles on the ground, be sure to make a wide turn, so your feet do not become entangled in the obstacle.

Not being able to stand on one foot and decreased strength. Can you stand on one foot for 10 seconds without holding on to something?

Do you find your feet dragging when trying to walk or step over something? This can be a frightening feeling and can lead to a fall. Finding a way to incorporate exercises that strengthen your arms and legs and challenge your balance are great activities to help decrease your risk of falling.

Standing up and moving quickly from one place to another. Blood pressure can decrease when standing up or getting out of bed, which can cause you to fall if moving too quickly.

Sitting on the edge of the bed and taking a moment in standing before continuing to walk will help you decrease your risk of falling.

Your footwear and clothing.
Believe it or not, your footwear and clothing choices can also lead to falls. If your shoes do not fit properly or have little to no tread, you can easily lose your balance and fall.

When pant legs drag the ground, they can become caught beneath your feet and create a slippery surface. Wearing socks indoors can also make a similar situation.

Wearing shoes or being barefoot indoors can decrease this risk.

Hopefully, this list can help you be more aware of the potential causes of a fall and what you can do to help lower your risk.

For more information about how to decrease your risk of falls, contact the Owensboro Health Healthpark at 270-688-5433.

Sarah Swift, PT, DPT is a group exercise instructor at the Owensboro Health Healthpark.
About Owensboro Health
Owensboro Health is a nonprofit health system with a mission to heal the sick and to improve the health of the communities it serves in Kentucky and Indiana. The system includes Owensboro Health Regional Hospital, nationally recognized for design, architecture and engineering; Owensboro Health Muhlenberg Community Hospital; Owensboro Health Twin Lakes Medical Center; the Owensboro Health Medical Group comprised of over 200 providers at more than 20 locations; three outpatient Healthplex facilities, a certified medical fitness facility, the Healthpark; a surgical weight loss center and program, and the Mitchell Memorial Cancer Center.
On average each year, we have 16,000 inpatient admissions, deliver 2,000 babies and provide the region's only Level III NICU. Owensboro Health physicians perform nearly 24,000 surgical procedures, including nearly 200 open-heart surgeries. Our physicians and staff have 70,000 Emergency Department visits, more than a million outpatient visits annually. Visit our home page for more information.