Published on September 15, 2022
Falling Doesn't Have To Be Part Of Aging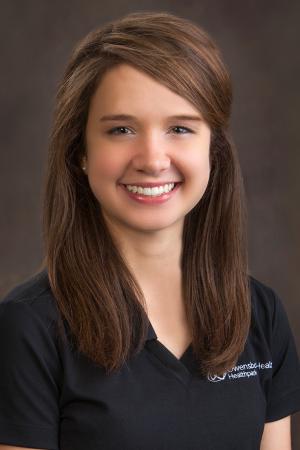 By Sarah Swift For Mind & Body
You may know that some medications have side effects such as dizziness or unsteadiness that could cause a fall. You may also know that weakness and poor vision can put one at a higher risk of falling. But did you know falling once is a strong risk factor for experiencing additional falls? The fear of falling can affect your daily life and mental well-being, so what can we do proactively to prevent falls?
While some risk factors may be out of your control, there are many things you can do to help prevent falls. Have your doctor review your medications, get your vision checked annually, stay active, keep moving and follow a strength and balance program that will help you reach your goals. While this list may seem daunting, there are steps you can take right now to reduce your risk of falling in your own home.
Complete a home assessment!
Focus on one room every day for a week and look for potential causes of a fall. If possible, find a way to minimize or eliminate the risks. If you have experienced a fall in a particular room, give that room extra attention.
In the kitchen: Do you find you are always reaching up or down for a plate or appliance? Move frequently used items to an easy-to-reach surface. Are your pet's food and water bowls on the ground challenging to reach? Perhaps you could raise the bowl, placing the food container on a higher surface.
In the bathroom: Do you have a slip-resistant mat inside and outside the tub or shower? Do you find yourself relying on a shower curtain or towel rack when entering or exiting the shower or tub? Unfortunately, these will not provide enough stability if you start to fall. Secured grab bars will. Ensure floors in your bathroom, kitchen and entryway are not wet.
In the living room: The most commonly heard home modification for fall prevention is to remove the rugs! It may seem unnecessary, but rugs are a prime culprit for trips and falls.
In the bedroom: You've heard it said that cleanliness is next to godliness; well, there are practical benefits to a tidy room other than the celestial. Ensure clothes and shoes are in a designated spot where you will not trip over them. Clear the path from your bed to the bathroom, and add lighting if needed so those late-night trips do not lead to a preventable accident.
In the halls: Again, clutter is the enemy, and the lighting needs to be enough to see clearly. If lights in the ceiling need to be changed, have someone else change them. Remember, ladders and stepstools can also lead to falls.
On the porch and outside: Be aware before stepping outside that boxes are often placed in front of doors. Be cautious even if you are not expecting a package. Does your yard have holes and areas that are not level, or is the pavement or sidewalk uneven? Pay close attention to those areas of your yard and home and avoid them if possible.
On the stairs: Just like all areas of your home, make sure stairs, both inside and outside, are well-lit and not cluttered. A handrail (or two) is also key for support and stability.
One final tip for your safety is to have a medical alert device on your person or carry a phone. If the device is not on you, place it on a surface that you would be able to reach in the event you have fallen to the ground. Falls do not have to be a common part of aging. Take steps to prevent falls in your own home today!
If you want to take further steps to prevent falls, the Owensboro Health Healthpark has a fall prevention class, the BASE program. For additional information, contact the Healthpark at (270)688-5433.
Sarah Swift, PT, DPT is a group exercise instructor at the Owensboro Health Healthpark.
About Owensboro Health
Owensboro Health is a nonprofit health system with a mission to heal the sick and to improve the health of the communities it serves in Kentucky and Indiana. The system includes Owensboro Health Regional Hospital, nationally recognized for design, architecture and engineering; Owensboro Health Muhlenberg Community Hospital; Owensboro Health Twin Lakes Medical Center; the Owensboro Health Medical Group comprised of over 200 providers at more than 20 locations; three outpatient Healthplex facilities, a certified medical fitness facility, the Healthpark; a surgical weight loss center and program, and the Mitchell Memorial Cancer Center.
On average each year, we have 16,000 inpatient admissions, deliver 2,000 babies and provide the region's only Level III NICU. Owensboro Health physicians perform nearly 24,000 surgical procedures, including nearly 200 open-heart surgeries. Our physicians and staff have 70,000 Emergency Department visits, more than a million outpatient visits annually. Visit our home page for more information.