Published on July 22, 2022
Helping Children Return to School
By Courtney Yeiser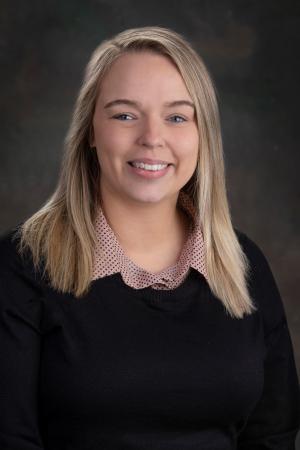 When schools began to open back up this past year, more or less full-time teachers and students were looking forward to returning. While COVID-19 and NTI learning presented their challenges, so did returning after more than a year of being out. Many children struggled academically and behaviorally to adjust, as did teachers in accommodating them. Uncertainties with masking, contagion, social distancing and whether they would continue to stay in person led to increased stress and mental health needs. After finding their way through this year, teachers and students received a needed break this summer, but now we are looking at preparing to return. With COVID-19 having rising rates and recent school violence, we need to look at helping our children to be ready for school.
Remember the Four R's
For all-age children, there are four R's to setting them up for good mental health and an excellent start to the school year.
Resilience
The first R is for resilience which is the ability to recover from difficult situations. One of the main factors in ensuring resilience in children is identifying and creating a solid support network inside and outside the home. A support network may include parents, extended family, teachers, coaches, pastors, and friends. Children must have unrestricted access to their support networks. Another essential factor to resilience is communication - allowing and encouraging feeling expression with your children. A great starting point is to practice I messages (I feel… when…) with your children and to model healthy feeling expression yourself.
Routine
The second R is Routine. We all crave and thrive with routine. Routine allows children to feel safe and have expectations in their environment. The best routines work towards finding a balance between consistency and novelty. It is best to begin implementing the school schedule one to three weeks before school starts so that children may adjust.
Rest/Relaxation
The third R is for Rest/Relaxation. This includes sleep, which is a major contributing factor to children's mental health and is recommended that children get 9-12 hours of sleep per night. Rest also includes ceasing mental and physical movement and sitting in stillness. Allow and encourage children to participate in relaxing and quiet activities (meditation, reading). Extracurricular activities benefit children and their development when they are put into balance with rest.
Rituals
The last R is for Rituals. This includes all of our healthy habits. Some beneficial habits for children to practice are coping skills, eating, and exercise. Basic coping skills to practice with your children are breathing, grounding, and muscle relaxation. Eating a healthy balanced diet ensures children's physical growth and has connections to their mental health. Exercise positively benefits both physical and mental health (walking, yoga, stretching).
Academics are very important, but mental health is just as if not more important for a child. An anxious child will struggle in school. A child who is depressed will struggle in school. An angry child will struggle in school. Setting your child up to be mentally healthy will reflect on their academic success. Also, remember that as a parent or teacher, it is important to set your mental health up for success.
Courtney Yeiser is a Licensed Professional Clinical Counselor (LPCC) At the Owensboro Health Healthpark.
About Owensboro Health
Owensboro Health is a nonprofit health system with a mission to heal the sick and to improve the health of the communities it serves in Kentucky and Indiana. The system includes Owensboro Health Regional Hospital, nationally recognized for design, architecture and engineering; Owensboro Health Muhlenberg Community Hospital; Owensboro Health Twin Lakes Medical Center; the Owensboro Health Medical Group comprised of over 200 providers at more than 20 locations; three outpatient Healthplex facilities, a certified medical fitness facility, the Healthpark; a surgical weight loss center and program, and the Mitchell Memorial Cancer Center.
On average each year, we have 16,000 inpatient admissions, deliver 2,000 babies and provide the region's only Level III NICU. Owensboro Health physicians perform nearly 24,000 surgical procedures, including nearly 200 open-heart surgeries. Our physicians and staff have 70,000 Emergency Department visits, more than a million outpatient visits annually. Visit our home page for more information.