Published on July 14, 2022
How to Start a Running Program
By Jason Anderson for Messenger-Inquirer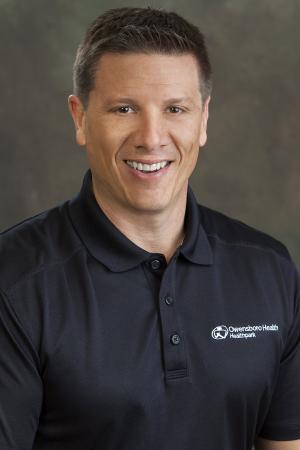 Are you considering beginning a running program? Have you been driving down the road and looked with admiration at a lone runner or group of runners and thought, 'I'd like to be able to do that!' Do you recognize your need for regular physical activity and want to use running as your means to a healthier body and mind? Are you not sure where or how to start? If so, keep reading (you're in the right place!)
Running is such a great activity! It can get you outside for some fresh air, or you can stay inside on a treadmill. It doesn't require a lot of expensive equipment. You can do it almost anywhere. Besides all this, you burn a lot of calories in a short amount of time – translation, bang for your buck! Full disclosure here, though … it isn't easy. It is challenging, but as the old saying goes, "if it were easy, everyone would do it."
If you are ready to start a running program, I'd like to offer a few suggestions that I have learned along the way of my own running journey:
1. Before you even get started, check with your medical provider and make sure you are physically safe to do so. This is, first and foremost, the most critical first step (pardon the pun!)
2. Invest in some good shoes. Shoes are probably the most important piece of equipment that comes with running. Don't get me wrong, there are lots of things to spend your money on, but a good pair of running shoes is essential. Look to invest (yes, invest) between $100-150 for a good pair. You can find good running shoes at a lower price point, but you must know exactly what you are looking for. If you are unsure, I suggest visiting a local running specialty store and talking to the pros there. Let them set you up, and then you will know the exact shoe and style that is right for you. Once you know what you need, you can shop online for last year's model (at a significant discount).
3. Start slow! I have a theory on this one. I feel that many people start a running program – running. Running is not easy. People recognize how hard it is and then quit before they can ever get started. My advice is to start a running program by walking. Get to where you can walk briskly for 60 minutes. Once you can do that, run very slowly, for a minute and then walk for a couple of minutes. Mix up this running and walking, gradually decreasing your time walking and increasing your total time running. Get to the point where you can run 30 minutes non-stop. Once you can do this, you can start working on running faster if you like.
4. Celebrate your successes—pat yourself on the back for your accomplishments. To me, the best part of the workout (or run) is the first five minutes afterward and the sense of accomplishment. Sometimes I'm convinced I do a 30-minute run just for those 5 minutes. On a reward level, promise yourself something special for a big accomplishment. I'm not talking about a food reward. Maybe a cool pair of running shorts or running socks to support your new habit and keep you motivated!
5. Pass it on. We all need that healthy release that comes from exercise. We need that positive affirmation we give ourselves from a job well done. Be an encourager for someone else. Tell them THEY can do it. Maybe even go for a walk or run with them to help motivate and encourage them. Share what running has done for you. For me, it was my sister back in 1985 and the one-mile Wendy's Fun Run in Bowling Green, Kentucky, that got me started. Here I am now sharing that encouragement with you 35+ years later!
Jason Anderson is the Manager of Health and Fitness at the Owensboro Health Healthpark.
About Owensboro Health
Owensboro Health is a nonprofit health system with a mission to heal the sick and to improve the health of the communities it serves in Kentucky and Indiana. The system includes Owensboro Health Regional Hospital, nationally recognized for design, architecture and engineering; Owensboro Health Muhlenberg Community Hospital; Owensboro Health Twin Lakes Medical Center; the Owensboro Health Medical Group comprised of over 200 providers at more than 20 locations; three outpatient Healthplex facilities, a certified medical fitness facility, the Healthpark; a surgical weight loss center and program, and the Mitchell Memorial Cancer Center.
On average each year, we have 16,000 inpatient admissions, deliver 2,000 babies and provide the region's only Level III NICU. Owensboro Health physicians perform nearly 24,000 surgical procedures, including nearly 200 open-heart surgeries. Our physicians and staff have 70,000 Emergency Department visits, more than a million outpatient visits annually. Visit our home page for more information.