Published on May 12, 2022
Innovation Center moves forward following state approval
Former KWC President Bart Darrell named Vice-President of new educational facility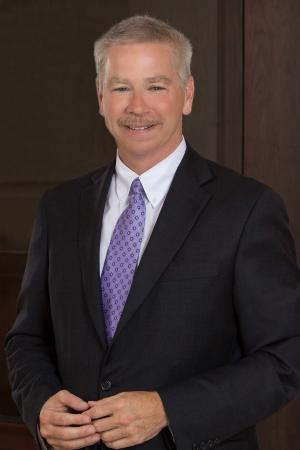 OWENSBORO, Ky. (May 12, 2022) - Owensboro Health has named former Kentucky Wesleyan College President Bart Darrell the new Vice-President of the Commonwealth West Healthcare Workforce Innovation Center. The announcement follows the Kentucky General Assembly's approval of $38 million to establish the center and create a curriculum—legislation sponsored by State Representative Suzanne Miles in March.
"Together, these announcements are a major victory for Owensboro Health, our coalition partners and all of western Kentucky," said Owensboro Health President and CEO Mark Marsh. "I truly believe this project could change the future of healthcare in our region, and we are ready to get started."
The Innovation Center will offer classes and programs in a wide range of healthcare career fields, including nursing, respiratory, radiology, behavioral health, and community health. The facility will provide exciting, hands-on learning experiences and simulate "real world" healthcare environments, such as an operating room or a patient exam room. It will be located at the current Owensboro Health Business Center on Frederica Street, with renovations to start later this summer.
"Kentucky will face a nursing shortage of 16,000 in just two years," said Steve Johnson, vice president of government and community affairs. "The Innovation Center is an exciting step that will spark interest in healthcare careers and help our region meet tomorrow's workforce challenges."
Darrell - an attorney and co-managing partner with Foreman Watson Holtrey, LLC - has a long track record of experience in the educational sector. He served as president of KWC from 2014 to 2019 and helped the college achieve a #2 state ranking in 2018. During Darrell's tenure, he worked with the University of Louisville's Brandeis School of Law to create a "3 + 3" joint bachelor/law degree program partnership between the two institutions. He also oversaw the agreement for a "3+3" joint bachelor/doctoral degree between Kentucky Wesleyan College and the University of Kentucky College of Pharmacy.
"With his background in education and community service, Bart is the perfect fit to lead this project," Marsh said. "We are proud to welcome him to Owensboro Health."
Owensboro Health is part of a larger coalition that will manage and operate the Innovation Center. The coalition includes nine area colleges and universities: Brescia University, Elizabethtown Community College, Henderson Community College, Hopkinsville Community College, Kentucky Wesleyan College, Madisonville Community College, Owensboro Community and Technical College, Western Kentucky University (Owensboro and Bowling Green), and University of Louisville School of Nursing-Owensboro.
Contact: Brian Hamby, Director of Owensboro Health Marketing, (O) 270-685-7749, (C) 270-316-4274, Brian.Hamby@OwensboroHealth.org.
About Owensboro Health
Owensboro Health is a nonprofit health system with a mission to heal the sick and to improve the health of the communities it serves in Kentucky and Indiana. The system includes Owensboro Health Regional Hospital, nationally recognized for design, architecture and engineering; Owensboro Health Muhlenberg Community Hospital; Owensboro Health Twin Lakes Medical Center; the Owensboro Health Medical Group comprised of over 200 providers at more than 20 locations; three outpatient Healthplex facilities, a certified medical fitness facility, the Healthpark; a surgical weight loss center and program, and the Mitchell Memorial Cancer Center.
On average each year, we have 16,000 inpatient admissions, deliver 2,000 babies and provide the region's only Level III NICU. Owensboro Health physicians perform nearly 24,000 surgical procedures, including nearly 200 open-heart surgeries. Our physicians and staff have 70,000 Emergency Department visits, more than a million outpatient visits annually. Visit our home page for more information.