Published on November 22, 2022
Many Resources Available to Help Quit Smoking
By Amber Kempf for Mind & Body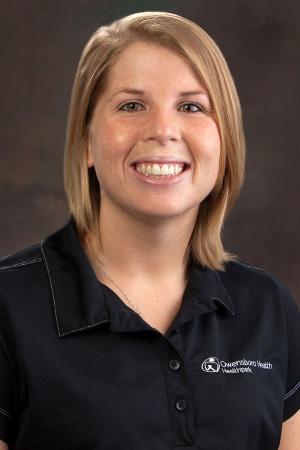 According to the American Lung Association, in the United States, more than 480,000 people die each year from tobacco use and secondhand smoke exposure. That equates to about 1 in 5 deaths. Even with all the information and research about smoking, The American Cancer Society states that about 34 million American adults still smoke cigarettes, and smoking continues to be the single most significant preventable cause of death worldwide.
After decades of research, we know that quitting smoking isn't easy. It takes time. And a plan. Nicotine is an addictive drug that is in tobacco products. Research shows that nicotine is as addictive as heroin and cocaine.
Trying to quit cold turkey or in one day is unrealistic.
Quitting smoking is a process, and success may look different for different people. There are many ways to quit smoking, and some work better than others. According to the Centers for Disease Control and Prevention, soon after you quit, your heart rate decreases, and the nicotine level in your blood drops to zero. Within a couple of months, your coughing and shortness of breath decrease. In 1 to 2 years, your risk of a heart attack drops dramatically.
Smoking can also affect the health of the people around you negatively. If you quit smoking, you can help cut the harmful effects of secondhand smoke on your loved ones. The American Lung Association stated that each year in the United States, secondhand smoke causes about 7,300 deaths from lung cancer in adult nonsmokers and close to 34,000 deaths from heart disease. As an animal lover, I also like to mention that secondhand smoke is harmful to your pets, so quitting can also help your four-legged friends. Children around secondhand smoke get more illnesses and are more likely to be hospitalized before they reach two years old. These children may also be smaller with slower lung development. So, not only are you improving your life by quitting, but you are also improving the lives of those around you.
You have so many resources available to you to help you quit smoking. The Kentucky Quit Line is an excellent resource for Kentucky residents. You can reach them 24/7 at 1-800-QUITNOW. You can receive support from a quit coach and a personalized quit plan. They can also prescribe nicotine replacement therapies to help you along your journey.
The Healthpark provides two options for smoking cessation. One option is an eight-week program that takes place quarterly called Freedom from Smoking. It takes place in a group setting and allows participants to learn how to deal with urges, set a quit date, build social support, learn relaxation techniques, and also gives participants access to nicotine replacement therapies. The second option is meeting with a certified Tobacco Treatment Specialist. These specialists meet one-on-one with participants to discuss triggers and previous quit attempts and help them set smart goals. These are great options to help get a plan to start on the path toward quitting.
You have so many tools right at your fingertips! It's never too late to reap all the benefits of becoming smoke-free.
Amber Kempf, CPT, specializes in Community Education & Wellness at the Owensboro Health Healthpark.
About Owensboro Health
Owensboro Health is a nonprofit health system with a mission to heal the sick and to improve the health of the communities it serves in Kentucky and Indiana. The system includes Owensboro Health Regional Hospital, nationally recognized for design, architecture and engineering; Owensboro Health Muhlenberg Community Hospital; Owensboro Health Twin Lakes Medical Center; the Owensboro Health Medical Group comprised of over 350 providers at more than 30 locations; three outpatient Healthplex facilities, a certified medical fitness facility, the Healthpark; a surgical weight loss center and program, and the Mitchell Memorial Cancer Center.
On average each year, we have more than 19,000 inpatient admissions, deliver 2,000 babies and provide the region's only Level III NICU. Owensboro Health physicians perform nearly 33,000 surgical procedures, including nearly 150 open-heart surgeries. Our physicians and staff have 90,000 Emergency Department visits and more than 1.25 million outpatient visits annually. Visit our home page for more information.