Published on November 21, 2022
Meet the 2022 President's Award Winners
Each year, Owensboro Health recognizes individuals who embody our core commitments: Integrity, Teamwork, Excellence, Service, Respect, and Innovation.... in extraordinary ways. These exemplary individuals are presented with the President's Award, the system's highest honor.
Individuals are nominated for the award by their peers, giving team members the chance to recognize those they see going above and beyond. The nomination is then reviewed by a committee made up of former award winners. Nominees' names are kept secret, so they are selected solely for what they do, not who they are.
These are the 2022 President's Award recipients. They cultivate their own unique strengths and put them to work every day, in every relationship. They change the lives of others in positive ways and strive to reach the highest potential when caring for patients, families and colleagues. They serve with distinction. We thank each of you for your devoted service to Owensboro Health. We are grateful for each of you and thankful you are a part of our Owensboro Health family!
---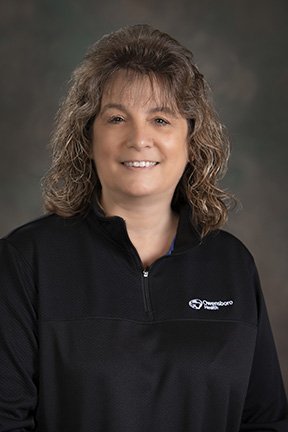 Shelly Blair
Business Office,
Owensboro Health Regional Hospital
About the recipient
Shelly started at Owensboro Health in 2007 as a half-day financial counselor and half-day home health biller. Within months, she was a full-time financial counselor. Since 2014, she's worked at the Pleasant Valley campus helping the uninsured find a way to have their medical bills reduced or completely taken care of. She recently became a supervisor over part of the growing team.
​​"I love the opportunity that I have working here to reach so many people who do not realize that there is help out there, and they do not know about it until they come here," she said. "I work with many different departments here, and I love working with them all because it truly is about the patient and making their stay or visit as less stressful as we can make it. I am in the part of the organization where after all the medical is said and done, we still have to make them feel better and want to come back to our facility for care because we treated them right."
"I am very proud that I have been able to help as many people as I have with Medicaid that allows them to receive treatment or placement if they need to be sent somewhere else," Shelly said. "There have been many challenges doing this job, whether it is to get them to trust us enough to give us the information that we need to help them or to be a detective to find the information or the right people to get them in touch with. I am very proud to be able to be a supervisor for our growing team and to hopefully be able to help them as well since healthcare changes almost every day."
"This award is special, and I am appreciative of receiving it," she said. "But I just do my job and treat people the way that I would want to be treated, and hope that I can help the next person that walks in my door, whether it be a patient or a coworker."
When asked what her favorite core commitment is, she replied:
"Respect is my favorite. Always treat people with respect whether you disagree or agree because in the end you might be the person on the other side of the situation."
---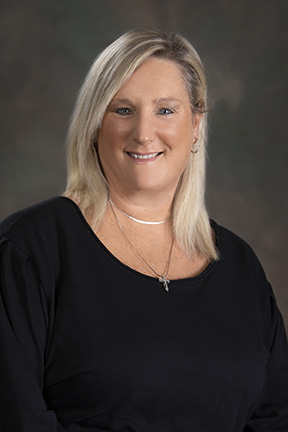 Donya Bowlds
Transitional Care,
Owensboro Health Regional Hospital
About the recipient
Donya has worked in transitional care for about four years, and she spends her days engaging her patients in activities that help them not feel isolated in their rooms. "My role is all about engaging the patient and helping them to achieve their goals in functioning and mobility so they can return home," she said.
Patient interaction is what brings her to work every day, she said. "One of the best pieces is that I get to know patients. The ladies love giving advice on cooking and have the best recipes; the men always give me tips on gardening," Donya said. "Working at OH is not just a job to make a paycheck, but I get to learn life lessons from my patients and enjoy every day conversing with them."
"This award is the ultimate praise on a job well done, and it means the world to me that my co-workers and peers see my worth, work ethic and love for my patients," she said. "From the bottom of my heart, I would like to thank everyone who nominated me for this award and helped to facilitate its secret delivery. I am very grateful and honored and appreciate receiving this award."
When asked what her favorite core commitment is, she replied:
"Innovation. As my co-workers will tell you, I am very creative. I am open to change and thinking outside the box. I love to try new things with my patients and brainstorm with my leadership team to ensure I have activities that all patients would want to participate in. One project that is in the works is called 'Music and Memory,' where patients would be able to listen to their favorite music, which helps the brain to recover memories that can be associated with the music they listen to. I love to help engage my patients and help them reach their healthcare goals."
---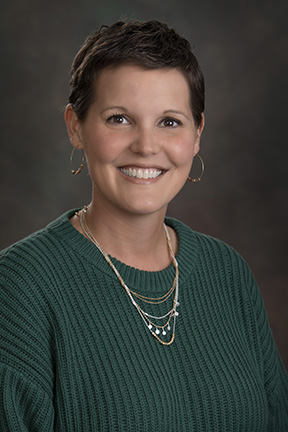 Jessica Browning
Marketing,
Owensboro Health Muhlenberg Community Hospital
About the recipient
Jessica started her role at Owensboro Health Muhlenberg Community Hospital in 2017, as their marketing specialist. She says the best part of working for Owensboro Health is "without a doubt - the people!"
"I am so fortunate to be surrounded by such an incredible team," she said. "Though I'm the only marketing team member in Muhlenberg County, I have amazing support from the OH Marketing Team, each of whom has such amazing gifts and specialties that I am beyond grateful to have access to for the work I do. The leadership team here is approachable and involved, and that makes such a big difference to our patients and team members. My OHMCH family is so special to me. They are so kind and caring and make my job easy as the cheerleader of this hospital. These are my friends and neighbors that pray with me at church, wave at me at the grocery store, and care for me when I need a procedure or scan. I am so proud to be on this awesome team!"
Jessica said her greatest achievements call her mom. "Of anything I have or ever will accomplish, being the mother of my two amazing kids is by far what I am most proud of," she said. "Brady is 11 and is my smart, funny middle schooler. Bailey is nine and is my fun-loving, sweet fourth grader. My husband, Hays, and I are both from Greenville, so living here means both of our families can be involved in our children's lives (and help us out tremendously). Without their help, I have no idea how we would make it through the hectic times of raising children and running them here, there, and everywhere!"
She's humbled to know anyone would think to nominate her for this award. "What an honor it is to be recognized by my peers for doing my job," she said. "I feel so fortunate that I have a job that I love in a community that I love. I can't thank my teammates enough for the encouragement, generosity, assistance, and, most importantly, prayers that have carried me through the hardest year of my life. Last August, I was diagnosed with Colon Cancer, followed by a bowel resection, chemotherapy, and two liver ablations. This is where I'd like to pause and remind each of you over age 45 to talk to your doctor about scheduling your colonoscopy! During the times when I was out of the office, I knew my team here had my back. I felt like I could take a step back to take care of myself, and everyone was so supportive of me and picked up the slack. I am grateful to be feeling great now, and I feel so lucky to get to repay the kindness that was shown to me on this journey!"
When asked what her favorite core commitment is, she replied:
"Service! This core commitment is so engrained in what we do each day in healthcare. Our priority is our patients and their needs are at the forefront of everything we do. Our "everyday" is sometimes our patients' "worst day," and being able to bring calm to their storm through providing excellent service is so important. I have been on the receiving side of our service many times over the last year, and am always blown away by the care I receive. And I don't think it's just because I also wear an Owensboro Health badge -  I think it's just the compassionate way my team members always serve our patients and it makes such a difference!"
---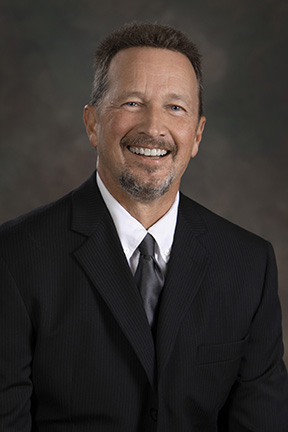 Michael DeWolfe
IT,
Owensboro Health System
About the recipient
As Desktop Support Supervisor, Michael has 13 "fantastic" technicians on his team. He says they're the best part of working at Owensboro Health because they know their work isn't just fixing a computer, it's essential to patient care.
Up until receiving the Owensboro Health President's Award, attaining his master's degree in Information Technology Management was his proudest achievement. After graduating from the University of Alabama 25 years earlier, deciding to go back to school while working full-time was quite daunting.
Outside of work, Michael and his wife of 11 years, Melissa, are almost empty nesters with grandchild number five on the way. Three of their four children live out of town. The oldest, Clay, is a Louisville metro police officer; daughter Kaleigh is in Indianapolis expecting baby number 3, Natalie just became a Registered Nurse in Bowling Green; and youngest, Brock, is engaged to be married in August.
"I'm still in shock of winning the President's Award. I feel that there are so many deserving people across the board at Owensboro Health," he said. "Receiving this award means that I hopefully have met or exceeded client expectations, but more importantly, have earned the respect of my peers. This award would not have been possible if it wasn't for the day-in and day-out effort of the whole Desktop Support team. I am truly grateful to have such a phenomenal team."
When asked what his favorite core commitment is, he replied:
"As a supervisor, it's easy to think that teamwork would be the core commitment I would value the most. However, it's Integrity. Do what you say, say what you do, and take responsibility for your mistakes. I believe is the heart of Integrity. In my experience, I have learned that people don't want excuses. Owning up to your mistakes with a commitment to improvement is what people appreciate. There is a reason why Integrity is at the top of Owensboro Health's core commitments. The rest of the core commitments, Respect, Teamwork, Innovation, Service and Excellence, can't take place unless Integrity comes first."
---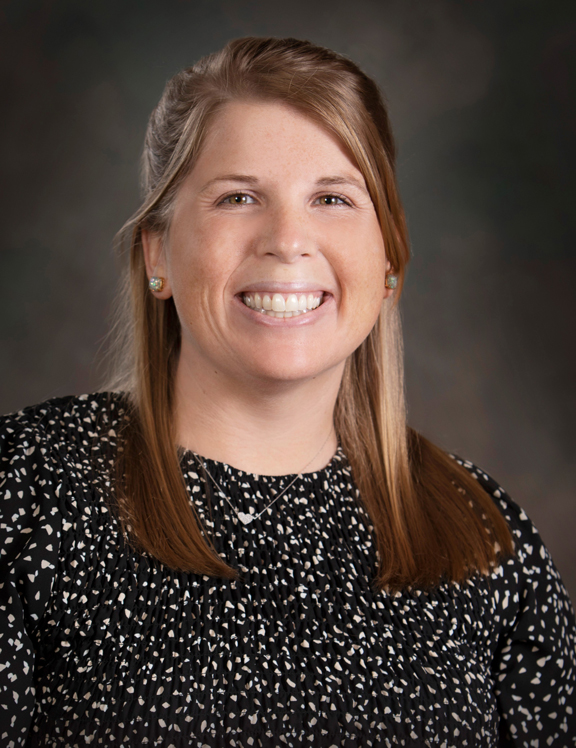 Amber Kempf
Health Resource,
Owensboro Health Medical Group
About the recipient
Amber started at Owensboro Health the week after she graduated college in May 2013. She's a Health and Wellness Specialist for the Community Education and Wellness department at the Healthpark. "We manage the biometric screenings for our organization, as well as many other companies in the community," she said. "We also teach the smoking cessation class, Freedom from Smoking. I will also be joining my coworker as a Tobacco Treatment Specialist in the near future. We can also check car seats for proper installation as Child Passenger Safety Technicians, and we are working toward our Wellcoaches Health Coaching certification that will eventually be used for coaching patients toward their health goals. Every day is something different, and that's part of what makes my job so fun!"
"I absolutely love my Healthpark team and my manager. I would not be the employee that I am today without my team and our awesome work environment," Amber said. "I wake up every morning excited to come to work because I consider my coworkers my family. I have a manager that believes in me and empowers me daily. She listens to our team's ideas, and then the whole team works together to make them happen. We all support each other inside and outside of the office. With my team, it never feels like work!"
Amber said it is an honor to be recognized among fellow colleagues at Owensboro Health. "I am so incredibly grateful for those that felt drawn to nominate me," she said. "I truly believe that all departments work together to serve our patients well and enhance the health of our community. This award means so much to me and I think it highlights the passion I have for serving others."
She said she's most proud of the work she did with the Healthpark's Exercise is Medicine program. "I helped that team build the program from the ground up in 2015 and continued to manage the program until last summer," she said. "I loved being able to be a part of all of the patients' successes and improvements. The program is still extremely successful today under its new coordinator, with patients making long-lasting lifestyle changes."
Amber has something else to be proud of outside work. " Personally, I am most proud of the strength and tenacity that my husband and I showed during our recent infertility struggle," Amber shared. "We are happy to announce that we will be welcoming our first child via IVF treatment next June!"
When asked what her favorite core commitment is, she replied:
"My favorite core commitment came down to Teamwork and Service, but I believe that Service would be my favorite. Acts of Service is my primary language and I love serving others. An act of service is about someone going out of their way to meaningfully help and support the other person. If I can take the initiative to ease some of their responsibilities and burdens, I think it helps them feel taken care of and safe. In my role at Owensboro Health, I focus on service to patients daily and always make sure I have a smile on my face."
---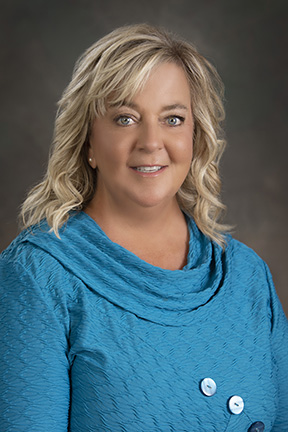 Lisa Knott
Employee Engagement,
Owensboro Health System
About the recipient
Lisa Knott, who has worked for Owensboro Health since 1992, works with employee engagement to develop programs and initiatives that recognize team members and promote a positive culture. "Owensboro Health has team members that work hard every day fulfilling our mission - they are saving lives and making our communities healthier," she said. "Employee Engagement works to create a culture that makes team members' day a little better and know they are appreciated - to create joy in the work at Owensboro Health."
Those team members are what she likes best about working at Owensboro Health.
Her team inspires her every day and pushes her to be a better leader. She's thankful for great leadership that supports and leads the organization. She loves the work she does, because it benefits other team members. "We know when their work is hard, when they are struggling, and they are tired," she said. "We know when they have done amazing things and reached great scores or touched a patient's heart. My job focuses on the team members, and we have the best team members there are. It is just so great to get to come in and do things for them that hopefully make a difference in their work life."
Outside of work, Lisa loves her family. She's been married to Donnie for 29 years and their children, Kendra and Matthew, are her pride and joy.
"To receive the President's Award is an honor and not something to be taken lightly," Lisa said. "I am truly honored to receive the President's Award."
When asked what her favorite core commitment is, she replied:
"I think it is hard to select one, because they mean so much. But I think I would say Teamwork.  I like teamwork because I think working together with the strengths and talents of each team member and having a common goal or purpose will produce better results. The nicest thing about teamwork, you always have others on your side. I have a great team on my side, and this is why I am successful."
---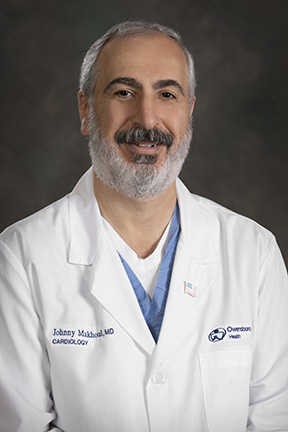 Johnny Makhoul, MD
Cardiology,
Owensboro Health Medical Group
About the recipient
Johnny Makhoul, MD, started working as an independent physician at Owensboro Health in 1995 and became an employed OHRH physician in 2013. His work in inpatient and outpatient cardiology practice is a valued part of Owensboro Health's heart care team.
He said the best part of working at Owensboro Health is the team members he gets to interact with, and his greatest achievement is making the community a healthier place to live.
"It's a great honor to be recognized by my peers," he said. "Thank you."
When asked what his favorite core commitment is, he replied:
"Excellence."
---
Michael Muzoora, MD
Pulmonology,
Owensboro Health Medical Group
About the recipient
Celebrating ten years at Owensboro Health, Dr. Muzoora's work as a Pulmonologist takes him between the office and the hospital. He cares for patients with different lung diseases such as asthma, COPD, pulmonary fibrosis (also known as lung scarring), and lung cancer (from initial evaluation to diagnosis). In the hospital, he cares for patients with life-threatening illnesses in the ICU. This includes patients on life support and those requiring intensive care. His work allows him to care for patients in different environments but also at different stages in a disease process. This allows him to be available for patients even when they face different challenges.
"Owensboro Health has a great team of health professionals, support staff, and administration," he said. "When at work, I have the opportunity of working in an environment that fosters teamwork and growth as a professional. The opportunity to grow as a professional and help others grow to their potential in chosen fields of service makes work enjoyable."
"I am proud of the growth and expansion that I have been a part of as a pulmonary and critical care group," Dr. Muzoora said. "I have been part of building and moving the ICU care and group practice to a level that matches care around the country. Am glad to know that if someone were admitted to our ICU, they are receiving care that meets the standard one can find. I am proud that we have built a Pulmonary practice that offers care for a range of pulmonary disorders, where no one should have to travel far to seek excellent care."
He was humbled to know that his peers thought he deserved a President's Award and said it will challenge him to keep serving as best he can every day.
When asked what his favorite core commitment is, he replied:
"Generosity with service to others. I believe the best life is a life lived in service to others."
---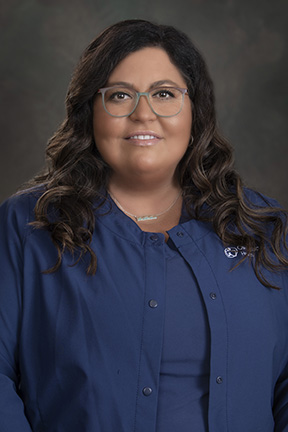 Crystal Spears, RN
Director of Surgical Services,
Owensboro Health Muhlenberg Community Hospital
About the recipient
Crystal started working for Owensboro Health Muhlenberg Community Hospital in 2001, and as the director of surgical services, she oversees the quality of care and operations in surgical services. She's always looking for an opportunity to increase quality, safety, and efficiency. She's proud to work alongside excellent surgeons, nurses and team members to help build confidence in the community for the services that OHMCH provides.
Crystal says she loves working for an organization that truly cares for their patients, community, and team members. She also said. OHMCH is home. "I was born in this hospital and have the privilege to get to work here," she said. "I love that I get to care for my family members, neighbors, and friends, as well as meet new people. It's rewarding when a patient tells you that being here puts their mind at ease. Our patients are surrounded by familiar faces, kind voices, and big hearts."
"It is my honor and privilege to serve our patients, community, and team members here at OHMCH," she said. "This President's Award makes me feel proud, humble, and appreciative."
When asked what her favorite core commitment is, she replied:
"My favorite core commitment, if forced to select only one, is integrity. When I review the core commitments, I see integrity as the fundamental value and the foundation that each of the commitments are built upon."
---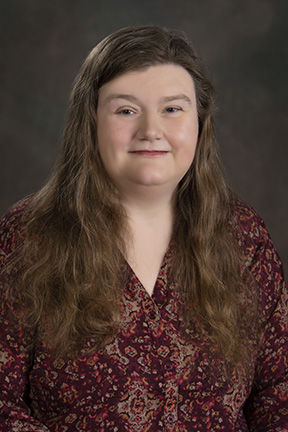 Joyce Stigall
Pharmacy,
Owensboro Health Regional Hospital
About the recipient
Joyce started her career at Owensboro Health in 1997 and currently works in the pharmacy as a financial analyst. She manages a government-sponsored outpatient drug savings program and said compliance is mandatory to receive the discounts we do. She was previously a pharmacy tech at OHRH, taking care of narcotic drugs as the Omini specialist.
"I really enjoy working with the pharmacy team," she said, "We pull together when things get difficult to make sure that the patient is taken care of."
One of her proudest achievements is obtaining her bachelor's degree, which helped her become a financial analyst.
"It means more than I can put into words to receive such an award," she said. "I am very honored and thankful for all the people I work with."
When asked what her favorite core commitment is, she replied:
"All the core commitments are important to help ensure our patients are taken care of to the highest possible standard. If I had to pick one, I would say Integrity. I try to always strive to live my life by doing the right thing."
---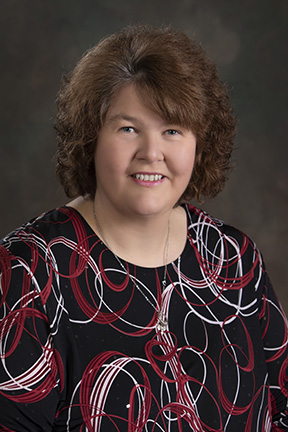 Lee Ann Swift
Switchboard,
Owensboro Health Regional Hospital
About the recipient
Lee Ann started in healthcare at Mercy Hospital before it merged with Daviess County Hospital and later became Owensboro Health. She's worked in the Switchboard/Communications department for 19 years and before that she was a help desk representative for information systems. She feels that working in the communications department is very rewarding. "I get to help people, and the calls are never the same," Lee Ann said. "I like interacting with the staff from different departments. Aside from taking phone calls, we monitor the codes that get directed to the department. To be able to navigate successfully, a person needs to know a little about what every department does in the hospital to properly forward the caller to the correct area. I find that the most interesting."
Lee Ann said the best part of working at Owensboro Health is the feeling of belonging. "Over the years, it has become part of who I am," she said. "I think if I didn't work here, somehow I would feel lost. I like being part of a successful team."
Outside of work, Lee Ann takes great pride in being a mother to her daughter. She's also proud that she decided to continue her education after 30 years - earning her associate's degree last year. She's currently working on a bachelor's degree in organizational leadership.
She's grateful to be an award winner. "It is nice to know that the little bit of what I contribute to the organization has been recognized, and it gives me a great source of pride," she said. "This will be a memory that I will carry with me for the rest of my life."
When asked what her favorite core commitment is, she replied:
"Innovation is my favorite; having a background in technology, I love seeing new ideas come to life. I like the fact that the organization embraces change. Not only is it good for business, but it is also good for the community. Having the latest innovations in medicine is key to improving the health of the community."
---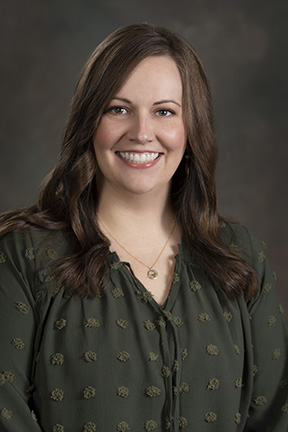 Rachel Tesreau
Behavioral Services,
Owensboro Health Regional Hospital
About the recipient
Rachel started as an outpatient counselor in behavioral services in 2016 before becoming the practice manager. She's passionate about mental health and patient care, and enjoys working in all capabilities to ensure that mental health is a priority in our communities.
"I love my team," Rachel said. "Seeing the extraordinary amount of work that each team member puts into our daily operations amazes me every day. I work with some of the most compassionate and caring people and am lucky to see the impact they have on our patients."
"In the years since I have been managing Behavioral Services, we have substantially grown our first two clinic locations and added two additional locations with many new providers," she said. "I am proud to be a part of the expansion of mental health services across the area, making high-quality treatment options available to more people."
Rachel said she was humbled to know others see the care and dedication she brings to her role. She enjoys the relationships built with her team members and knows that without their support, she would not be receiving this award. "It truly means the world to me," she said.
When asked what her favorite core commitment is, she replied:
"The core commitment that resonates with me the most on a daily basis is Service. Patients are my first priority and I try to do everything I can to make someone's day better in some way. I want to keep a smile and a good attitude, even in difficult situations, because staying calm can help others do the same."
---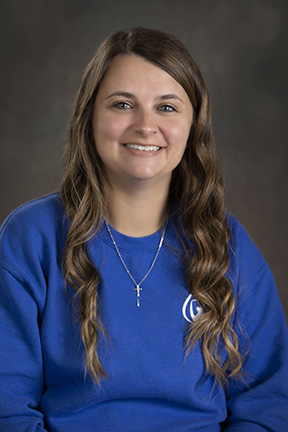 Mahra Tingley
Multicare - Family Practice,
Owensboro Health Medical Group
About the recipient
Mahra started at Owensboro Health in 2017 at the switchboard in Madisonville. She's since transitioned to a patient representative and then as a medical assistant with Dr. Farmer.
"What I like best about working at Owensboro Health, amongst many reasons, is this organization's mission statement. To heal the sick and to improve the health of the communities we serve," she said. "In each department I have worked, the mission is exemplified. I have seen it come to life with my own eyes. I also work at the same location as my mother, which makes coming to work even better!"
"This award is extremely humbling," Mahra said. "I have always enjoyed my job, regardless of the position. I love our patients and always have their best interests in the forefront of my mind. To receive the highest level of recognition as a team member is so humbling to me. I am honored and forever grateful."
"This past year has made me enjoy my job and coming to work more than I could have thought or imagined. As a medical assistant, I get to work more closely with the patients than I did with Patient Registration. I have had the opportunity to get to know our patients and develop a bond with them." she said. "Before working with Dr. Farmer, I heard very often how much his patients value him. Dr. Farmer won the President's Award last year, in 2021, which makes this experience even more humbling and meaningful since I work alongside him."
Beyond her career, Mahra is most proud of her relationship with Jesus." He comes before it all," she said. "My husband, Brian, and I have been married for seven years and we have two beautiful children. I have the honor and privilege of Brian not only is my husband, but he is also my very best friend and pastor, which makes me so proud. I guess I should I say, I am proud of him. Jesus and my family are something that I will always be very proud of."
When asked what her favorite core commitment is, she replied:
"Service. Jesus says in John 15:12, 'This is my commandment, that you love one another as I have loved you.' I am called to serve those around me, which includes when I am at work. With service comes the rest of the core commitments, making them all work together to paint a beautiful picture."
---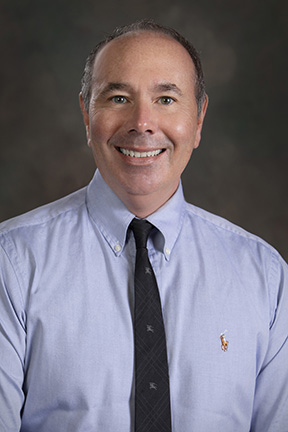 Dale Vanover
Learning & Development,
Owensboro Health System
About the recipient
Dale started at Owensboro Health in 2015 in the marketing department and has worked in Learning and Development since 2018. ​​He uses his content creator skills as a training specialist, creating videos — both live-action and animated — for HealthStream and internal communications.
"What I like best about working at Owensboro Health is our culture," he said. "I spent fifteen years in corporate America, and I can tell you confidently that Owensboro Health is the only place I have worked that truly cares about my personal well-being, my work environment and my family life. Working in a culture that promotes Integrity, Respect, Team Work, Innovation, Service, and Excellence is special and difficult to find in this day and time. I am also inspired by the entire HRD leadership team - they set a high bar in everything that they do, and I consider them one of the best teams within the health system."
"There are two achievements that I am very proud of," Dale shared. "The first is the launch of the 2016 redesign of www.OwensboroHealth.org which was recognized internationally by winning the "Best In Class" International Media Award. My baby, however is The Burrito HRD podcast newsletter. It is an honor to communicate OH team member's stories and share information in such an innovative format for a health system."
"Winning the President's Award is truly a bucket list goal for me," he said. "When researching the organization before interviewing, I remember reading about the award on the website and thinking that Owensboro Health sounded like a great place to work and I decided that I needed to work and retire from there. In my interview, I made known that I wanted to work for Owensboro Health and win a President's Award...and here we are, seven years later. What an honor!"
When asked what his favorite core commitment is, he replied:
"I actually have two favorite Core Commitments. The first is Integrity. Honesty is always the best policy, and a self-aware moral compass to doing the right thing each and every day, including treating people the way you would like to be treated. My second favorite Core Commitment is Team Work. No one can do it all themselves. Open communication and mutual respect is needed to achieve, be successful and grow."
---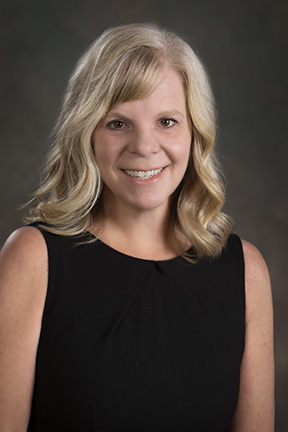 Julie Westerfield, RN
Electrodiganositcs,
Owensboro Health Regional Hospital
About the recipient
As the Supervisor of Electrodiagnostics. Julie supervises the EKG staff and the stress lab, where team members perform cardiac stress tests. She works with the cardiology office, as well as the echo department and nuclear medicine department, to provide cardiac testing for both inpatients and outpatients. She enjoys working in the stress lab and spending time with patients, but she says the people she works with are what makes her job great.
"I have worked alongside some of the best nurses, EKG techs, radiology techs, housekeepers, registration techs, echo techs, I could go on and on," she said. "They genuinely care about the patients and providing the best care."
Julie is proud that she's had the opportunity to precept and mentor new nurses along the way. Watching them grow as nurses and succeed in their nursing careers has been very rewarding. She's also proud of the many relationships she's made at OH throughout her career.
She said she was extremely honored to win a President's Award. "I am very grateful to my peers for their confidence in my work and very touched by their recognition," Julie said. "It is the highest honor that I have received, and absolutely the most important one because it came from my work family."
When asked what her favorite core commitment is, she replied:
"Teamwork is my favorite core commitment. Each of us has strengths, and each of those strengths is unique. Working together and combining those strengths makes accomplishing hard things easier. Supporting, encouraging, and helping each other makes the work easier and each individual stronger."
---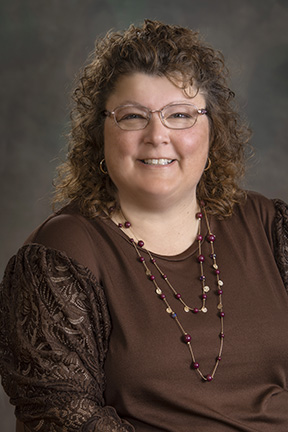 Diane Whobrey
Food and Nutrition,
Owensboro Health Twin Lakes Medical Center
About the recipient
Diane has worked at the Twin Lakes Medical Center for 31 years. She's the lead cook at OHTLMC, responsible for taking care of not only the patients in the facility, but fellow team members and visitors coming into the facility.
"I have gotten the opportunity to meet many wonderful individuals, as well as many visitors that have made my work feel appreciated," she said. "I also get to do a job that I truly enjoy working."
Outside of work, Diane's proudest achievement is raising her son, who has grown to be a wonderful person.
Diane said she was in shock when she learned she'd won a President's Award. "Dietary often goes unnoticed, and I did not realize that many people had noticed the work I had put in all these years," she said. "I'm so grateful to all the people who made my work so worth it and gave me the great honor of receiving this award."
When asked what her favorite core commitment is, she replied:
"I would have to go with Respect, no one can do their job right if we don't have a mutual respect for each other, and in respecting others as well as yourself it helps keep kindhearted people in the world."
---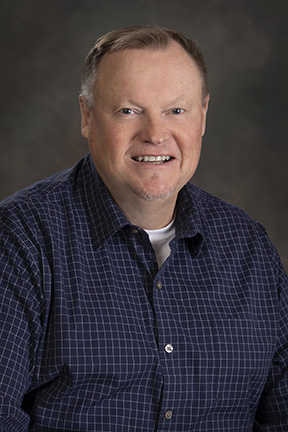 Neil Widdrington
Security,
Owensboro Health System
About the recipient
Security officer Neil started his career at Owensboro Health in 2001. He enjoys his role because each day provides a new opportunity to help and serve. His tasks are varied — from escorting inbound life flights at the helipad to working an accident scene in the parking lot or responding to an unruly patient — every day is different.
Neil says the people are absolutely the best part of working at Owensboro Health. "I am blessed to have an opportunity to work with a great team and enjoy the camaraderie that is to be found within my department," he said. "In general, my job allows me to meet many people — both staff, patients and visitors. The many years that I have spent working at OHRH have been a great and enjoyable experience."
"I am proud of the many ways that I have been able to help and serve many people in both big and small ways," he said. "These opportunities have been very random in nature, oftentimes arising out of being at the right place at the right time." He recounted helping a mother get to her child when she accidentally locked her keys in her car, providing food for a visitor who arrived with no money and finding a patient in distress in the parking lot and quickly getting them to the emergency department. "These types of events have provided a sense of job satisfaction and have kept me motivated for over 20 years," he said.
Neil said receiving this award allowed him to see that ancillary staff is highly regarded. "Everyone likes to feel wanted and important," he said. "This did it for me!"
When asked what his favorite core commitment is, he replied:
"Teamwork has to be near the top of the list for me. It has allowed me to do my job in a proficient manner and has helped make our department a stronger effective group in working together toward a common goal."
---
Congratulations to all of the recipients!
About Owensboro Health
Owensboro Health is a nonprofit health system with a mission to heal the sick and to improve the health of the communities it serves in Kentucky and Indiana. The system includes Owensboro Health Regional Hospital, nationally recognized for design, architecture and engineering; Owensboro Health Muhlenberg Community Hospital; Owensboro Health Twin Lakes Medical Center; the Owensboro Health Medical Group comprised of over 350 providers at more than 30 locations; three outpatient Healthplex facilities, a certified medical fitness facility, the Healthpark; a surgical weight loss center and program, and the Mitchell Memorial Cancer Center.
On average each year, we have more than 19,000 inpatient admissions, deliver 2,000 babies and provide the region's only Level III NICU. Owensboro Health physicians perform nearly 33,000 surgical procedures, including nearly 150 open-heart surgeries. Our physicians and staff have 90,000 Emergency Department visits and more than 1.25 million outpatient visits annually. Visit our home page for more information.