Published on November 09, 2022
Owensboro Health Secures Grant For Forensic Nurse Training Program
Owensboro Health Foundation recently secured a $500,000 grant from the Department of Justice Office for Victims of Crime for Owensboro Health Regional Hospital to become a training center for Sexual Assault Examiner Nurses. The facility was one of just five sites in the nation that received grants for the Expanding Access to Sexual Assault Forensic Exams (SAFE) program. 
SANE (Sexual Assault Nurse Examiner) nurses are registered nurses with additional forensic training who specialize in caring for survivors of sexual assault. Their expertise provides a more sensitive patient experience for individuals in a trauma state. They also ensure that evidence collected during exams is viable and admissible in court, should the offender be prosecuted. 
Owensboro Health Regional Hospital will use this grant to become a training center for these forensic nurses, starting with educating team members at Owensboro Health Muhlenberg Community Hospital and Owensboro Health Twin Lakes Medical Center at no cost. Currently, there are only two SANE training centers west of Louisville, leading to long wait times for those who want to become certified. 
Beyond that, the grant will cover the cost for nurses from other health systems to become SANE certified through Owensboro Health's training center.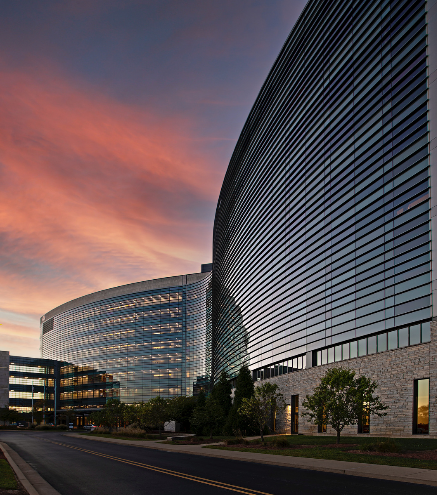 "If you're sexually assaulted, you shouldn't have to drive two hours to a hospital for a SANE nurse," said Tracy Naylor, Director of Owensboro Health Foundation. "You should be able to go to your local hospital and receive the same level of care from someone who is trained as well as a nurse in a larger city to collect the evidence and walk you through the process." 
Karla Ward, Executive Director of New Beginnings Sexual Assault Support Services, said having SANE-ready hospitals (where a SANE nurse is on call 24/7) ensures that a survivor will get the best possible care and best possible outcome. 
"Sexual assault survivors not only have significant physical medical concerns, but they also have post-traumatic issues in addition to the sexual assault," Ward said. "The forensic nurse determines the needs of that patient while also providing a trauma-informed, compassionate environment for them."
Patients who come into the hospital after a sexual assault are offered the opportunity to be paired with a volunteer from the regional rape crisis center, such as New Beginnings. 
"We are typically in the room with the victim and the SANE nurse, ensuring that the victim is calm and informing them of what they can expect for every process that they're going through," she said. They provide the patient with information about the emotions they may go through, as well as a change of clothing to wear after the evidence collection is complete, so no one has to know why they were at the hospital.
Owensboro Health Regional Hospital treated 55 survivors of sexual assault in the Emergency Department in 2021, and statistics indicate only one in four survivors report their assault. The likelihood of more significant numbers of unreported assaults is far greater. Officials hope that more sexual assault survivors will come forward and seek care if they know facilities are specially trained to handle their cases. 
Part of the $500,000 will go to New Beginnings to educate the region about the support a SANE nurse can provide and encourage sexual assault survivors to come forward. Regional law enforcement officials and the judicial system support Owensboro Health's effort to train SANE nurses and believe more offenders will be prosecuted as a result.
"We're excited for our survivors because it's going to make a bad experience a little bit more tolerable," said Ward. 
If you or someone you know has been a victim of sexual assault and need support, please contact your local Sexual Assault and Rape Crisis Center. In Owensboro, Daviess, and surrounding counties, call New Beginnings Sexual Support Services at 270-926-7273. 
If you would like to learn more about becoming a partner in healthcare, please contact Owensboro Health Foundation at 270-688-2113 or by emailing found@owensborohealth.org.
About Owensboro Health
Owensboro Health is a nonprofit health system with a mission to heal the sick and to improve the health of the communities it serves in Kentucky and Indiana. The system includes Owensboro Health Regional Hospital, nationally recognized for design, architecture and engineering; Owensboro Health Muhlenberg Community Hospital; Owensboro Health Twin Lakes Medical Center; the Owensboro Health Medical Group comprised of over 350 providers at more than 30 locations; three outpatient Healthplex facilities, a certified medical fitness facility, the Healthpark; a surgical weight loss center and program, and the Mitchell Memorial Cancer Center.
On average each year, we have more than 19,000 inpatient admissions, deliver 2,000 babies and provide the region's only Level III NICU. Owensboro Health physicians perform nearly 33,000 surgical procedures, including nearly 150 open-heart surgeries. Our physicians and staff have 90,000 Emergency Department visits and more than 1.25 million outpatient visits annually. Visit our home page for more information.