Published on September 13, 2022
Owensboro Health Seeks Forensic Nurse Certification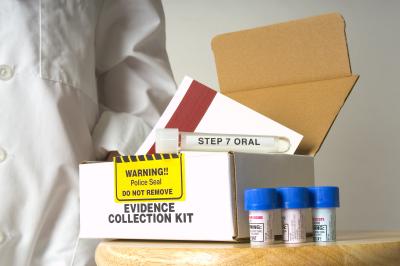 Owensboro Health Foundation has received a grant from the City of Owensboro to improve care for sexual assault victims at all Owensboro Health hospitals and help increase the likelihood of prosecution of the offender.
SANE (Sexual Assault Nurse Examiner) nurses are registered nurses with additional forensic training who specialize in caring for victims of sexual assault. The $125,000 grant will support nurse training in order for Owensboro Health Regional Hospital to be certified as a SANE-ready facility. In addition, the grant will help to establish a training program to train SANE nurses at Owensboro Health Twin Lakes Medical Center in Leitchfield, KY and Owensboro Health Muhlenberg Community Hospital in Greenville, Kentucky, so they may also be certified as SANE-ready facilities. Training will also be offered to other healthcare facilities in western Kentucky. The training center will be housed at the Commonwealth West Healthcare Workforce Innovation Center. 
When a patient arrives at a SANE-certified hospital after a sexual assault, they are taken to a designated location instead of remaining in the waiting room. An on-call SANE nurse joins the patient within 30 minutes and stays with them through their entire emergency department experience. The SANE nurse is the patient's sole examiner, hopefully reducing additional stress that might be caused by multiple encounters with additional providers. The patient is also offered the opportunity to be paired with a volunteer from the regional rape crisis center, such as New Beginnings Sexual Assault Support Services. Volunteers support a continuum of care beyond discharge from the hospital setting.
Beyond providing a more sensitive patient experience for victims of sexual assault, certification as a SANE-ready facility helps ensure that evidence collected during exams is viable and admissible in court, should the offender be prosecuted. Because the nurse is forensically trained to manage the full scope of the patient experience, all questions and responses, photography, pelvic exam and results, and evidence collected are appropriately documented and preserved in an authorized and legal fashion. When multiple or untrained clinical staff engage with the victim during the exam process, the evidence is more likely to be compromised due to chain-of-custody issues. 
To be a SANE-certified facility, the hospital must have 15 SANE-trained nurses on an on-call roster with an on-call nurse scheduled 24 hours per day, seven days per week. SANE nurses are called in specifically to assist a patient, not called off a shift they are actively working. 
Only 13 of the 130 hospitals in Kentucky have a SANE-certified designation, with no SANE-certified facilities west of Elizabethtown. There are only two training centers west of Louisville, one in Elizabethtown and the other in Hopkinsville.
Owensboro Health Regional Hospital was previously certified as SANE-ready, but due to staffing shortages resulting from the COVID-19 pandemic, the number of certified SANE nurses diminished below the required number of 15. Currently, there are three SANE nurses at OHRH, with four more in training.
In 2021, Owensboro Health Regional Hospital treated 55 victims of sexual assault in the Emergency Department. Statistics indicate only one in four victims report their assault. The likelihood of more significant numbers of unreported assaults is far greater. It is hoped that more victims will come forward and seek care if they know facilities are specially trained to handle their cases with care. Regional law enforcement officials and the judicial system support Owensboro Health's effort to certify all three hospitals and believe more offenders will be prosecuted as a result.
The mission of Owensboro Health Foundation is "to help heal the sick and ensure the wellness of the communities we serve."  The Foundation seeks philanthropic support from donors who wish to be partners in healthcare, helping to support the work of clinical providers and embracing the needs of patients and caregivers. Tracy Naylor, Director of Owensboro Health Foundation said, "When we learned of the opportunity to potentially secure funding to help facilitate SANE readiness, the need aligned perfectly with our funding priorities. The Emergency Departments are the front door to our facilities. Our board of directors seeks to support that work whenever we can. The trauma experienced during and after a sexual assault is something no one should ever have to go through. SANE nurses help to ensure victims only have to experience that trauma once by easing their treatment in such a way as not to relive that trauma all over again at the hospital."  If you would like to learn more about becoming a partner in healthcare, please contact Owensboro Health Foundation at 270-688-2113 or by emailing found@owensborohealth.org.
If you or someone you know has been a victim of sexual assault and need support, please contact your local Sexual Assault and Rape Crisis Center. In Owensboro, Daviess, and surrounding counties, call New Beginnings Sexual Support Services at 270-926-7273. 
About Owensboro Health
Owensboro Health is a nonprofit health system with a mission to heal the sick and to improve the health of the communities it serves in Kentucky and Indiana. The system includes Owensboro Health Regional Hospital, nationally recognized for design, architecture and engineering; Owensboro Health Muhlenberg Community Hospital; Owensboro Health Twin Lakes Medical Center; the Owensboro Health Medical Group comprised of over 350 providers at more than 30 locations; three outpatient Healthplex facilities, a certified medical fitness facility, the Healthpark; a surgical weight loss center and program, and the Mitchell Memorial Cancer Center.
On average each year, we have more than 19,000 inpatient admissions, deliver 2,000 babies and provide the region's only Level III NICU. Owensboro Health physicians perform nearly 33,000 surgical procedures, including nearly 150 open-heart surgeries. Our physicians and staff have 90,000 Emergency Department visits and more than 1.25 million outpatient visits annually. Visit our home page for more information.