Published on August 19, 2022
Physical Activity is Essential for Youth
By Nick Jones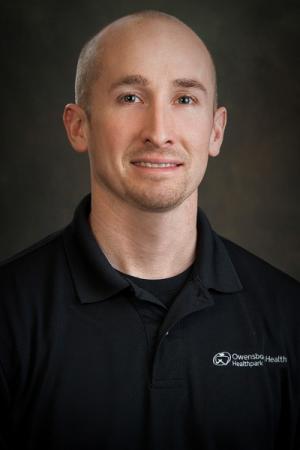 Usually, when I write this column, I reflect on my experiences with fitness and my opinions on different aspects of wellness. But for this topic, I looked into scientific studies on physical activity with our youth. According to the Centers for Disease Control and Prevention and the American College of Sports Medicine, some very worrisome trends are occurring today with our youth.
Recent Trends
Less than 25% of children 6 to 17 years of age participate in 60 minutes a day of physical activity
Only 29% of students attend daily physical education classes
41% of students play video games for 3+ hours daily
32% of students watch television or some kind of device for 3+ hours daily
Only 52% of high school students participate in strength training exercises three or more days a week
Wow, those numbers are tough to digest. Most of you that are reading this are probably saying to yourself, "When I was a kid, my mom or dad told me to go outside and not come home until the sun went down."  You are right; even I (who just turned 40 last month) can say the same thing. Daily active play and physical activity have traditionally been an essential part of life in children and adolescents. Now, with technology booming and everything simply at our fingertips – it's become very easy to lose that desire to be active.
Physical Activity is a Learned Behavior
Like it or not, physical activity is a learned behavior influenced by family, friends, teachers, coaches, and the environment. Youth not exposed to confidence-building opportunities in their abilities early in life tend to be less active as they age. Running, jumping, throwing, and kicking are all building blocks for a lifetime of physical activity – and if they don't develop these skills early, they may be less likely to pick these up later in life and be active. I'm not saying everyone should be an athlete and put their kids in every sport they can think of. I'm simply stating that we need to be more aware of the sedentary behaviors our kids are starting to learn and reverse them! Take them outside and mess around in the backyard, go on walks or nature trails (the Green Belt is nice), swim, take them to a park and just let them play – anything that can get them moving! Youth guidelines for exercise should include 60 minutes or more per day of moderate to vigorous activity on at least three days a week. Of those 60 minutes – they should consist of some muscular strengthening activity which could include jumping, climbing, or simple bodyweight exercises. Heck, you can even dust off your old dumbbells and elastic bands you might have around the house and join them!
Benefits for Mind and Body
Once you can start having your children involved in these activities, the benefits will come naturally. Evidence shows that physical activity can benefit body composition, cholesterol, blood pressure, blood sugar, aerobic fitness, muscular strength, and bone health. It's also been proven to reduce symptoms of depression and anxiety as well. In my opinion, the greatest benefit is that the child is actually having fun and building self-confidence! Always remember to make it fun and enjoyable.
Have Fun!
I can't say enough about the importance of physical activity. Always remember, you have to learn how to crawl to be able to walk, so don't get discouraged if your child can't do everything right away – it takes time. Always be encouraging and provide positive feedback, and everything will fall into place!
Nick Jones is the Fitness Supervisor of the Owensboro Health Healthpark and the Head Performance Coach of the Parisi Speed School at the Healthpark.
About Owensboro Health
Owensboro Health is a nonprofit health system with a mission to heal the sick and to improve the health of the communities it serves in Kentucky and Indiana. The system includes Owensboro Health Regional Hospital, nationally recognized for design, architecture and engineering; Owensboro Health Muhlenberg Community Hospital; Owensboro Health Twin Lakes Medical Center; the Owensboro Health Medical Group comprised of over 200 providers at more than 20 locations; three outpatient Healthplex facilities, a certified medical fitness facility, the Healthpark; a surgical weight loss center and program, and the Mitchell Memorial Cancer Center.
On average each year, we have 16,000 inpatient admissions, deliver 2,000 babies and provide the region's only Level III NICU. Owensboro Health physicians perform nearly 24,000 surgical procedures, including nearly 200 open-heart surgeries. Our physicians and staff have 70,000 Emergency Department visits, more than a million outpatient visits annually. Visit our home page for more information.