Published on April 22, 2022
Pool Safety Is Essential As Summer Approaches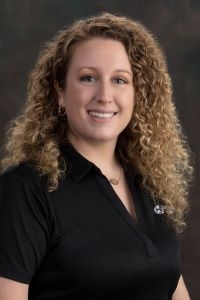 By Mackenzie Morris for Messenger-Inquirer
 
It's that time of year again when everyone is craving warmer weather and ready for summertime. We anticipate enjoying many activities one couldn't do in the colder months. One of those activities is enjoying the water, in a pool or lakeside with your friends and family. A lot of excitement can surround this activity, but it could bring a lot of worry and concern for some people. Those with young children or a spouse who doesn't know how to swim will always have that thought in the back of their minds regarding their families' safety. Even those that live near a lake or have a pool in their backyard may suffer constant fear that an accident could occur. Drowning is a silent occurrence that could happen even with supervision.
Before we can have an exciting day out by the water, we need to know some common facts about drowning and how we can prevent it. Drowning is the leading cause of death in children ages one to four years old. In perspective, three children die, and five receive emergency care every day in the U.S. alone. Seventy percent of preschoolers who drown are in the care of one or both parents at the time of drowning. These statistics show that drowning doesn't always happen because of a lack of supervision but a lapse in supervision. A young child and even someone older and stronger who lacks water safety knowledge should always have constant supervision, whether it is a parent or someone else with them. Even a strong swimmer can have a complication and drown. With that being said, no one should ever be swimming alone.
Moreover, there are countless tips on how to have a safe summer out by the water and help lower those startling statistics read above. Those at risk should wear a life jacket or floatation device at all times. If you are unsure whether your floatation device is safe, research and ensure it is Coast Guard approved. When a floatation has this specific approval, it is safe for all. Strong swimmers are not excluded from wearing a life jacket when it comes to being out on a boat and swimming in a lake. It may not look cool, but it could save your life in a freak accident. It is the smart and safe route to take.  
Taking part in formal swim lessons and water safety classes can reduce the risk of drowning by 88%. One may think that a few lessons might not be enough to save you or a loved one, but some knowledge about water safety is better than none. Getting comfortable and acclimated in water is very important. Learning specific techniques, like how to get to a wall or exit the pool safely and efficiently, can keep your child safe. Knowing this could save a life. Not only do facilities offer swim lessons in the summer but all winter and fall. It may sound better to get swim lessons closer to the summer, but those who enroll themselves or their children in swim lessons during those colder months are more likely to be fully prepared when summer comes around. Either way, participating in swim lessons is one of the best things you can do and gain a valuable skill for a lifetime.
Last but certainly not least, it's always important to know how to respond to an emergency if something tragic were to occur. Early CPR and first aid before EMS arrive can be the difference between a life or death situation. The more you know about administering CPR and first aid, the better the outcome will be for everyone. This skill can help while swimming with friends and family, and it can also help in other social situations.
Overall, the more knowledgeable you are about what you can do to be safe and prevent an emergency from happening, the more fun you will have. Remember, it's not the lack of supervision but the lapse in supervision; swim lessons could save a life and a valuable skill such as learning CPR and first aid can change an emergency situation for the better.
Mackenzie Morris is the Aquatics Supervisor at the Owensboro Health Healthpark.
About Owensboro Health
Owensboro Health is a nonprofit health system with a mission to heal the sick and to improve the health of the communities it serves in Kentucky and Indiana. The system includes Owensboro Health Regional Hospital, nationally recognized for design, architecture and engineering; Owensboro Health Muhlenberg Community Hospital; Owensboro Health Twin Lakes Medical Center; the Owensboro Health Medical Group comprised of over 200 providers at more than 20 locations; three outpatient Healthplex facilities, a certified medical fitness facility, the Healthpark; a surgical weight loss center and program, and the Mitchell Memorial Cancer Center.
On average each year, we have 16,000 inpatient admissions, deliver 2,000 babies and provide the region's only Level III NICU. Owensboro Health physicians perform nearly 24,000 surgical procedures, including nearly 200 open-heart surgeries. Our physicians and staff have 70,000 Emergency Department visits, more than a million outpatient visits annually. Visit our home page for more information.