Published on October 20, 2022
Prediabetes – Who Me?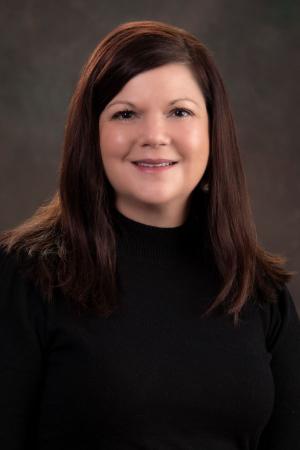 By Jenny Young For Mind & Body
Yes, me.
Last September, I had my Hgb A1c checked, and it was in the Prediabetes range. Being a Registered Dietitian, eating healthy and exercising have always been very important to me. In April 2017, this started to change when I took a job working from home. While this was a wonderful opportunity to spend more time with my kids, I didn't anticipate how inactive I would become. It became very easy for me not to exercise, not to get up to take movement breaks, and to grab snacks from the kitchen. When I would go to exercise classes, it amazed me how inflexible I had become. I had always worked where I walked a large part of the day, and when I worked from home, there were days I might get less than 1,000 steps — which was in no way usual for me. Then Covid hit, which caused me to be even more inactive. How many of you can identify with that?
I started working in Diabetes Education at the Healthpark in December 2020, and I became even more aware of my health and knew it was time to make some changes. When I went for my yearly physical, I asked my provider to check my Hgb A1c.  Hgb A1c is a blood test that measures how much glucose (sugar) is stuck to the hemoglobin molecules. Since hemoglobin cells live in your body for about three months, this test gives the doctor an idea of what your blood sugars have been averaging over the past three months. A normal A1c is <5.7%;  Prediabetes is 5.7-6.4%; and Diabetes >6.5%.   I wish I could say I was shocked when my A1c returned as 5.9%.
I started teaching the Diabetes Prevention Program the month after I got my lab results, which was perfect timing. I knew it was time to get back on track and practice what I was teaching my participants.
I was now part of the statistic that one in three people in the United States that had prediabetes. And I say had – because prediabetes can be reversible if you make lifestyle changes. I looked at it as my opportunity to know how at risk I am and to make lifestyle changes to either never develop diabetes or delay it as long as possible. 
You are at risk for prediabetes if you:
Are 45 years or older
Have a history of gestational diabetes
Have a family history of diabetes
Are physically active less than three times a week
Are Overweight
Are an African American, Hispanic or Latino, American Indian, or Alaska Native person. Some Pacific Islanders and Asian American people are also at higher risk.
 
I had 4 of the risk factors. I can't change my age or my family history, but I can certainly eat healthier and exercise. Small changes can make a big difference, which is what we teach in our Diabetes Prevention Program. 
 
Ways to decrease risk:
Activity of at least 150 minutes of moderate exercise a week
Increase fiber such as whole grains,  fresh fruits and vegetables
Weight loss of even 5% of your body weight – for a 200-pound person, this is just 10 pounds!
Stop Sitting! Get up and move around at least once an hour
Get enough sleep
 
Easy peasy, right? Of course not. It does sound easy, but many things in our life can cause barriers. One of the things that can help tremendously is having support. I had the knowledge of what to do, but the people in my Diabetes Prevention Class helped me as much as I helped them. My A1c was down to 5.3% last month. I now exercise at least 150 minutes a week with my good friend, have started meal prepping, and eat healthier most days. It is a marathon, not a sprint. It is something I have to do for the rest of my life. It is not a quick fix, but the Diabetes Prevention Program can help you start to make these changes.
Jenny Young, RDN, LD, is a registered dietitian and diabetes educator providing medical nutrition therapy and diabetes self-management education at the Owensboro Health Healthpark. To learn more about the Diabetes Prevention Program, email Jenny.Young@owensborohealth.org or call 270-688-4804.
About Owensboro Health
Owensboro Health is a nonprofit health system with a mission to heal the sick and to improve the health of the communities it serves in Kentucky and Indiana. The system includes Owensboro Health Regional Hospital, nationally recognized for design, architecture and engineering; Owensboro Health Muhlenberg Community Hospital; Owensboro Health Twin Lakes Medical Center; the Owensboro Health Medical Group comprised of over 350 providers at more than 30 locations; three outpatient Healthplex facilities, a certified medical fitness facility, the Healthpark; a surgical weight loss center and program, and the Mitchell Memorial Cancer Center.
On average each year, we have more than 19,000 inpatient admissions, deliver 2,000 babies and provide the region's only Level III NICU. Owensboro Health physicians perform nearly 33,000 surgical procedures, including nearly 150 open-heart surgeries. Our physicians and staff have 90,000 Emergency Department visits and more than 1.25 million outpatient visits annually. Visit our home page for more information.