Published on July 06, 2022
Ranallo Named Chief Financial Officer For Owensboro Health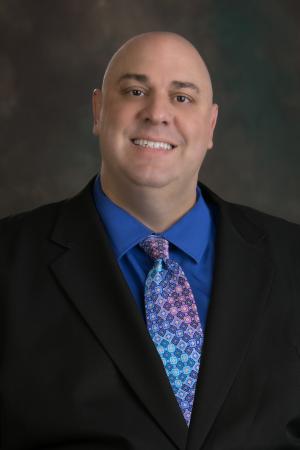 Russ Ranallo, Owensboro Health's vice president of finance since 2005, has been named Chief Financial Officer for the system, effective immediately.
In his role, Ranallo reports to President and CEO Mark Marsh and will be responsible for the system's financial strategy. His areas of focus include budgeting and payroll, facilities management, IT operations and accounting systems. He also assists the president in developing a vision for the system and meeting both short-term and long-term objectives.
"Russ has enjoyed a long, successful career at Owensboro Health and has played a pivotal role in achieving some of our biggest milestones," said Marsh. "With his experience and track record of success, Russ is the ideal fit for this position, and his expertise will be vital as we build exciting plans for the future."
Ranallo's career with Owensboro Health began in 1994, and he has served as vice president of finance since 2005. He helped finance the construction of Owensboro Health Regional Hospital—the largest project in the system's history at $385 million. During his tenure, the system also added Twin Lakes Regional Medical Center, Muhlenberg Community Hospital and three Healthplex facilities in Henderson, Madisonville and Powderly. Ranallo has also overseen contracts with insurers and government agencies and has led the system's financial assistance program for patients and families. He currently serves as the Chair of the Kentucky Hospital Care Technical Advisory Committee.
Ranallo graduated from Notre Dame and earned his master's degree from Western Kentucky University.
"To have the opportunity to serve in this role is truly a dream come true," Ranallo said. "My goal is to make healthcare more accessible to the patients, team members and communities that we serve each day."
Contact: Brian Hamby, Director of Marketing, (O) 270-685-7749, (C) 270-316-4274, Brian.Hamby@OwensboroHealth.org.
 # # #
About Owensboro Health
Owensboro Health is a nonprofit health system with a mission to heal the sick and to improve the health of the communities it serves in Kentucky and Indiana. The system includes Owensboro Health Regional Hospital, nationally recognized for design, architecture and engineering; Owensboro Health Muhlenberg Community Hospital; Owensboro Health Twin Lakes Medical Center; the Owensboro Health Medical Group comprised of over 200 providers at more than 20 locations; three outpatient Healthplex facilities, a certified medical fitness facility, the Healthpark; a surgical weight loss center and program, and the Mitchell Memorial Cancer Center.
On average each year, we have 16,000 inpatient admissions, deliver 2,000 babies and provide the region's only Level III NICU. Owensboro Health physicians perform nearly 24,000 surgical procedures, including nearly 200 open-heart surgeries. Our physicians and staff have 70,000 Emergency Department visits, more than a million outpatient visits annually. Visit our home page for more information.