Published on April 14, 2022
Spring Weather Encourages Outdoor Workouts
By Nick Jones for Messenger-Inquirer
4/13/22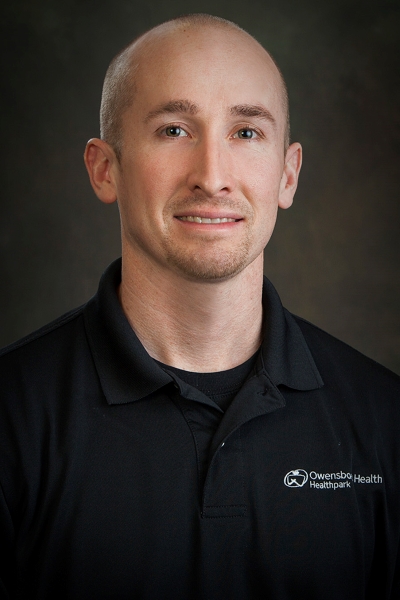 Finally, spring is here! The days are getting longer, and eventually, the "nice" weather will be more consistent, so why not take your workout outside? Sure, having a gym membership has its benefits, but if you want to take your activities outdoors to take advantage of the pleasant weather, look no further!
First off, we can state the obvious. Owensboro has several areas with walking tracks/trails, basketballs goals, tennis courts, and massive playgrounds for the kids.
Some even have fitness equipment that you can use, too – which pretty much mimics several pieces of machines at local gyms. You can walk, jog, ride a bike, etc. – something for all fitness levels - on the trails. These activities could also be used as a time to be with your family more. Doing things like this with your kids is beneficial for their health and is also essential to show them that physical activity can be fun. Although I never want to turn anyone away from getting a gym membership, remember that these parks are free and open to the public!
Exercising outdoors provides everyone with an excellent opportunity to be active in an ever-changing environment. Walking, hiking, or running on different types of terrain teaches the body to adapt to a different environment every single time.
Hills and slightly unstable surfaces create a challenge and can enhance body awareness and strengthen your connective tissue, which could help you avoid certain injuries down the road. Keep in mind to be safe and only try activities you feel comfortable doing. Also during spring, you will run into some chances of competing against the wind.
Although this may be annoying, keep in mind that wind could act as a natural resistance to burn a little extra calories. I like to compare this to exercising in a pool – no matter which direction you move, there will always be resistance to whatever you are doing.
This also leads me to the next idea – swimming! It is nice to get out and enjoy a relaxing day by the pool; you can always turn it into an exercise session. So you can basically get the best of both worlds!
All in all, being outside is a great way to be active. It's true when they say "the world is your playground," so take advantage of it! You will definitely love the outcome!
Nick Jones is the Fitness Supervisor of the Owensboro Health Healthpark and the Head Performance Coach of the Parisi Speed School at the Healthpark.
About Owensboro Health
Owensboro Health is a nonprofit health system with a mission to heal the sick and to improve the health of the communities it serves in Kentucky and Indiana. The system includes Owensboro Health Regional Hospital, nationally recognized for design, architecture and engineering; Owensboro Health Muhlenberg Community Hospital; Owensboro Health Twin Lakes Medical Center; the Owensboro Health Medical Group comprised of over 200 providers at more than 20 locations; three outpatient Healthplex facilities, a certified medical fitness facility, the Healthpark; a surgical weight loss center and program, and the Mitchell Memorial Cancer Center.
On average each year, we have 16,000 inpatient admissions, deliver 2,000 babies and provide the region's only Level III NICU. Owensboro Health physicians perform nearly 24,000 surgical procedures, including nearly 200 open-heart surgeries. Our physicians and staff have 70,000 Emergency Department visits, more than a million outpatient visits annually. Visit our home page for more information.