Published on October 14, 2022
Taking A Personal "Time Out"
By Collette Carter, MA, FMFA for Mind & Body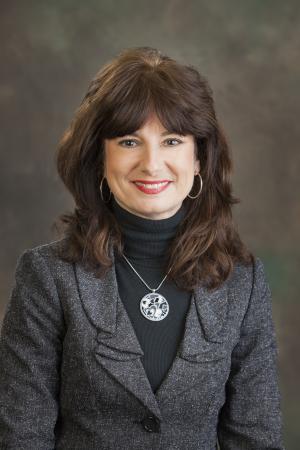 Fall in Owensboro can be glorious, with the vibrant colors of the leaves changing and all of the great events that our community has to offer. It's my favorite time of the year with the cooler temperatures and the opportunity to enjoy activities outside. Football games, fall festivals and walking around my neighborhood with a good friend are some things l love to do. But like most people with busy schedules, I often don't take the time for what I enjoy. A recent phone call from a colleague I hadn't talked to in a long time reminded me that it is essential to set time aside to savor the things you like to do and connect with others.
Taking a daily "time out "is a goal that I am working toward to reduce stress and improve my own well-being. In reflection on World Mental Health Day this week, I wanted to share some of the tips I have found most helpful:
Set realistic goals and expectations. Everything doesn't have to be done today but breaking down tasks into steps results in success. You have to pace yourself to prevent burnout and fatigue.
Get plenty of sleep. I am one of those people who needs seven-plus hours each night. I try to stay consistent in when I go to bed and ensure I get the rest I need.
Drink plenty of water. So I will admit coffee is my morning "go to" drink but know that I need to ensure I drink plenty of water during the rest of the day.
Stay active and include physical activity in my routine. I try to plan to attend an exercise class or walk regularly. Fall is an excellent time of the year to walk outside, so squeeze in a few laps around the building at lunch if there isn't time at the beginning or end of your day. Schedule exercise like you do other appointments.
Do nothing. I am learning to sit on my screened-in porch more to enjoy a sunset or listen to nature. Being still and quiet is not always easy for me, but I try to unplug for a few minutes each day.
Spend time with people who support you. Time with family and friends is something you should plan to do regularly. Being with your "people" can always make you feel better and valued.
Laugh when you can. Watch a funny movie or television show that brings you to laughter. Talk with a friend and share memories of the things you've done that make you smile. Laughter can do wonders for your attitude and outlook.
Many online resources are available to find additional tips and helpful hints on how to take time out. Owensboro Health and RiverValley Behavioral Health have partnered with CredibleMind — a library of mental health and well-being resources — that you can use for free. Just visit HealthyMind.CredibleMind.com to get started.
There are also experts at the Owensboro Health Healthpark or your local mental health center who can offer information and guidance on how to benefit your whole health. Give yourself grace and permission to find some time to unwind and unplug each day for your own time out!
Collette Carter is the Director of the Owensboro Health Healthpark.
About Owensboro Health
Owensboro Health is a nonprofit health system with a mission to heal the sick and to improve the health of the communities it serves in Kentucky and Indiana. The system includes Owensboro Health Regional Hospital, nationally recognized for design, architecture and engineering; Owensboro Health Muhlenberg Community Hospital; Owensboro Health Twin Lakes Medical Center; the Owensboro Health Medical Group comprised of over 350 providers at more than 30 locations; three outpatient Healthplex facilities, a certified medical fitness facility, the Healthpark; a surgical weight loss center and program, and the Mitchell Memorial Cancer Center.
On average each year, we have more than 19,000 inpatient admissions, deliver 2,000 babies and provide the region's only Level III NICU. Owensboro Health physicians perform nearly 33,000 surgical procedures, including nearly 150 open-heart surgeries. Our physicians and staff have 90,000 Emergency Department visits and more than 1.25 million outpatient visits annually. Visit our home page for more information.