Published on November 16, 2023
Are you 'Thanksliving?'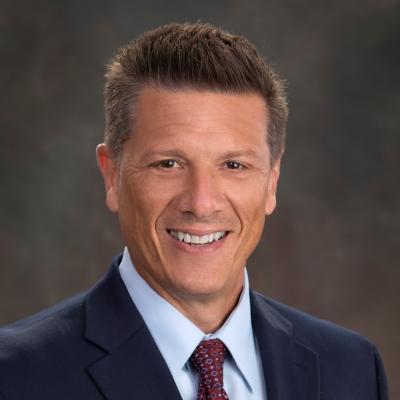 By Jason Anderson, Manager of Health and Fitness, Owensboro Health Healthpark for Mind & Body
First of all, let me give credit where it is due. 'Thanksliving' is a term my pastor has been preaching on in a series over the past few weeks. I love it because his point is that as we enter the holiday season with Thanksgiving kicking it off, the question we need to ask ourselves is "are we ThanksLIVING!" There is so much power in gratitude. Being thankful for the good things in our lives is something we should not look at as something to celebrate one meal, or one day each year but it is something we should practice daily. The keywords there are PRACTICE and DAILY. When you practice something, you typically get better at it. There are exceptions (like my cooking or maintaining beautiful plants!), but for most applications, that is the natural result. Also, it is not a once-a-year thing. It is a daily thing. It is something we have to be intentional about. It would do us all good to take the time each day to think about all we have to be thankful for. Now, I know things aren't perfect, and sometimes things can be downright ugly in life, but usually, even in the worst of situations, there is something to be thankful for if you take the time to really look at it. I once had a friend at a softball game, and a foul ball was heading right toward his wife. He held his hand up to protect her, and the ball broke his hand! He went to the emergency room for X-rays, and in the course of looking at these X-rays, the doctors saw something else besides broken bones – they saw a tumor that turned out to be cancer. Well, you could easily look at that and ask what in the world could make you be thankful for that!? What if that event had not happened that led them to the ER and x-rays? The tumor could have gone unnoticed for months or years, slowly growing larger and larger, maybe to the point of no return. See, even in bad circumstances, you can find things to be thankful for.
You have probably heard the saying, 'Feed your faith and starve your doubt.' That goes the same for gratitude. We are doing this to focus on the thing we give the most power in our lives. If we focus on what is wrong, they will lead to thinking about more wrong things in our lives. If we focus, however, on the good, the gratitude will grow. Up until a few years ago, I lost a special friend and member of the Healthpark, Mr. Kenny. Mr. Kenny was well into his 90s, a window, and living alone. He, however, was here probably five days a week exercising as well as he could. Whenever I would see Mr. Kenny, I would go up and ask how he was doing, to which he would ALWAYS reply, "I am doing fantastic," with a big smile and firm handshake. Let me tell you, I loved seeing him. I felt that just being around him charged my battery, put a smile on my face and put me in a good mood. Mr. Kenny PRACTICED gratitude. Do you think he woke up feeling great each day? My aunt would always say, "Getting old ain't for sissies!" I am sure he had pains and aches and was probably lonely at times, but he focused on the good, and I believe that was one of the reasons he lived so long.
I am older, but I don't consider myself old. I have lived long enough to know a few things. I know I want to live my life in a way that encourages others. I want to be a "Mr. Kenny." I want to be that bright spot in peoples' day. If I (and we) are going to do that, we need to be THANKSLIVING! I encourage you, especially as we celebrate Thanksgiving next week, to take count in your life of all your blessings and things to be thankful for … but don't stop! Do it every day. Find something in your day and your life to be thankful for. I promise if you do, you will find more fulfillment, joy, hope, and happiness than if you didn't … and isn't that what we all want?
About Owensboro Health
Owensboro Health is a nonprofit health system with a mission to heal the sick and to improve the health of the communities it serves in Kentucky and Indiana. The system includes Owensboro Health Regional Hospital, nationally recognized for design, architecture and engineering; Owensboro Health Muhlenberg Community Hospital; Owensboro Health Twin Lakes Medical Center; the Owensboro Health Medical Group comprised of over 350 providers at more than 30 locations; three outpatient Healthplex facilities, a certified medical fitness facility, the Healthpark; a surgical weight loss center and program, and the Mitchell Memorial Cancer Center.
On average each year, we have more than 19,000 inpatient admissions, deliver 2,000 babies and provide the region's only Level III NICU. Owensboro Health physicians perform nearly 33,000 surgical procedures, including nearly 150 open-heart surgeries. Our physicians and staff have 90,000 Emergency Department visits and more than 1.25 million outpatient visits annually. Visit our home page for more information.