Published on March 24, 2023
Breath of Life Boxes Aim to Help Parents Cope
Owensboro Health Regional Hospital now has Blakely's Breath Of Life boxes.
NICU Nurse Tara Barnes started Blakely's Breath of Life — an organization that provides bereavement boxes — in memory of her daughter. Tara's goal is to raise awareness of miscarriages, stillbirths and infant loss and to be a resource to parents in need.
Two different types of boxes are available, one for loss under 20 weeks and one for loss over 20 weeks. Boxes can include a crochet baby blanket, hat and prayer cloth, memory candle, hand and foot casting kit, mommy and me bracelets, a keychain, book, remembrance flower seed card, footprint necklace, brochures, a letter to the family and more.
We hope these items will comfort families as they grieve.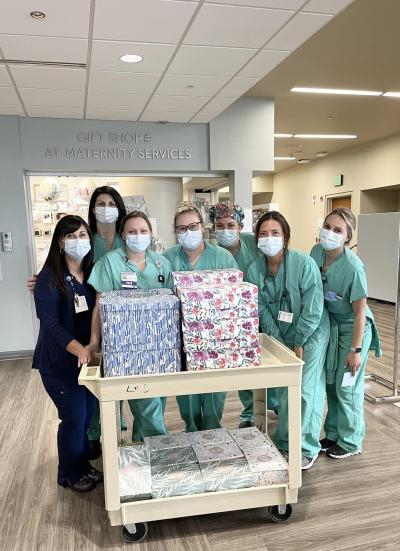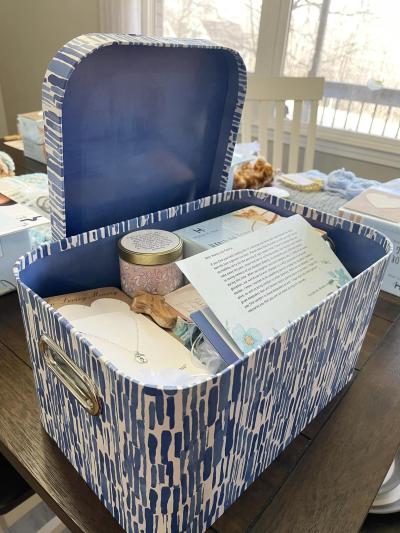 About Owensboro Health
Owensboro Health is a nonprofit health system with a mission to heal the sick and to improve the health of the communities it serves in Kentucky and Indiana. The system includes Owensboro Health Regional Hospital, nationally recognized for design, architecture and engineering; Owensboro Health Muhlenberg Community Hospital; Owensboro Health Twin Lakes Medical Center; the Owensboro Health Medical Group comprised of over 350 providers at more than 30 locations; three outpatient Healthplex facilities, a certified medical fitness facility, the Healthpark; a surgical weight loss center and program, and the Mitchell Memorial Cancer Center.
On average each year, we have more than 19,000 inpatient admissions, deliver 2,000 babies and provide the region's only Level III NICU. Owensboro Health physicians perform nearly 33,000 surgical procedures, including nearly 150 open-heart surgeries. Our physicians and staff have 90,000 Emergency Department visits and more than 1.25 million outpatient visits annually. Visit our home page for more information.