Published on January 20, 2023
Exercise: What to do, what to do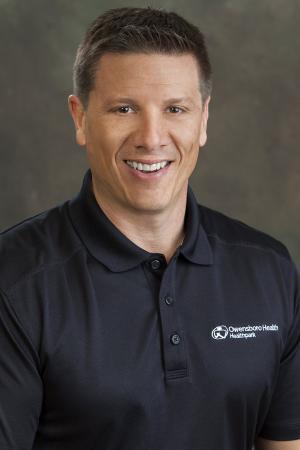 We live in a day and time where you would be hard-pressed to find someone unaware of the importance of exercise and its benefits. Whether it is an article (like this one!), an internet topic, a book or an infomercial, you get the picture.
We are inundated with information; however, we still have questions. What is it that we REALLY should be doing? What is hype, and what is truth? Most importantly, how can I get where I want to go — when it comes to exercise — in the quickest, safest manner?
The U.S. Department of Health and Human Services Office of Disease Prevention and Health Promotion established the Physical Activity Guidelines for Americans based on a campaign in 2018. As you can imagine, the folks who work on these guidelines come from many disciplines in the healthcare and fitness industry to provide the best information to help us get and stay healthy through exercise. Looking specifically at two different types of exercise we should all be getting, I would like to share with you what these guidelines recommend.
First of all, let's talk about cardiovascular exercise. When we say this, as you might imagine by seeing "cardio," we are referring to exercise that targets the heart muscle.
Yes! The heart is a muscle. It is not the same as skeletal muscle but responds much the same. For it to get stronger, it must be exposed to stress through exercise. To exercise the heart, we do aerobic exercise — typically an activity that gets the heart rate up and keeps it up for a period of time.
Think about things like swimming, biking, brisk walking or running, and stationary cardiovascular exercise equipment. So, what do the PAGA guidelines say about this? Current guidelines state we need to get 150-300 minutes per week of moderate-intensity exercise or 75-150 minutes per week of vigorous-intensity exercise.
For example, moderate intensity would be exercising where you could talk, and vigorous would be exercising at a level where you could talk if you had to, but you really would not want to!
Next, let's talk about strength training. Now, I am not talking about the incredible hulk here necessarily! I am talking about exercises that stress your skeletal muscles — arms, legs, chest, back, etc. The old saying, "If you don't use it —you lose it!" is true!
The current PAGA guidelines state that we all should be doing some type of muscle-strengthening activity at moderator greater intensity that involves all major muscle groups at least two days per week.
This can be through the latest and greatest strength training equipment in a fitness center or bodyweight exercises like squats, lunges, push-ups, sit-ups, etc., to get what you need.
One thing is true whether you are talking about cardiovascular exercise or strength training. As my dad used to say, "you get out of it what you put into it." First, make sure you are physically safe for exercise by talking to or being examined by a healthcare professional. Once you know you are safe, and again to quote from my dad, get after it! If you just go through the motions, don't expect much. However, if you challenge yourself and even dare to get "uncomfortable," — this is where change happens. It won't happen as fast as we want (as most of us want it overnight!), but if you are disciplined and consistent, change will come, and you will see your body responding in amazing ways. You might even surprise yourself!
If we can be of any help to you at the Owensboro Health Healthpark on how to live a healthier lifestyle, please get in touch with us at 270-688-5433.
Jason Anderson is the manager of Health and Fitness at the Owensboro Health Healthpark.
About Owensboro Health
Owensboro Health is a nonprofit health system with a mission to heal the sick and to improve the health of the communities it serves in Kentucky and Indiana. The system includes Owensboro Health Regional Hospital, nationally recognized for design, architecture and engineering; Owensboro Health Muhlenberg Community Hospital; Owensboro Health Twin Lakes Medical Center; the Owensboro Health Medical Group comprised of over 350 providers at more than 30 locations; three outpatient Healthplex facilities, a certified medical fitness facility, the Healthpark; a surgical weight loss center and program, and the Mitchell Memorial Cancer Center.
On average each year, we have more than 19,000 inpatient admissions, deliver 2,000 babies and provide the region's only Level III NICU. Owensboro Health physicians perform nearly 33,000 surgical procedures, including nearly 150 open-heart surgeries. Our physicians and staff have 90,000 Emergency Department visits and more than 1.25 million outpatient visits annually. Visit our home page for more information.