Published on April 13, 2023
Exercising with Others: Strength in Numbers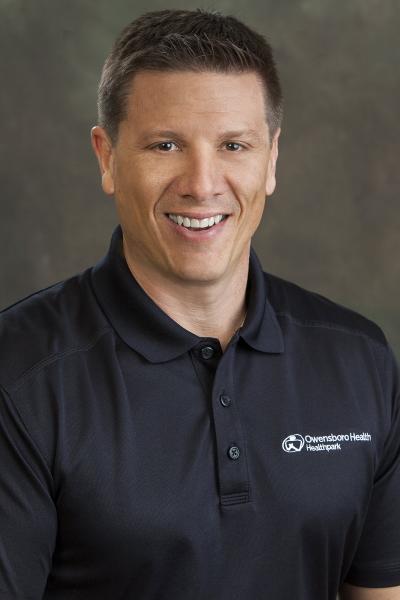 By Jason Anderson, Manager of Health and Fitness, Owensboro Health Healthpark
Sticking with an exercise program can be hard work.  The proof?  Well, how are you doing right now on that resolution you made back in January?  I hope you can prove me wrong but statistics tell us (and show me over my years in the fitness industry) that most people gave up weeks or even months ago.  Statistics – and my experience – also tell us that people who exercise with others tend to be more consistent and come out with better results over time.  Why is this the case?  Let's talk about the reasons.
Exercising with others builds a sense of community.  If you have ever attended a group exercise class on a regular basis, been a part of a running or walking group that meets weekly, week night bowling or golf league, then you know that you get to know those who show up regularly.  You get to know names.  You share life and get to know one another.   You develop friendships because of the exercise opportunity.  Face it, sadly, there is a lot of loneliness in our world and people are looking to connect.  We all want to be in that place, as the theme song of the old "Cheers" television show goes, 'where everybody knows your name'.
Studies also show that often when exercising in a group setting, you will push or challenge yourself more than if you are exercising alone.  Perhaps it is the good pressure we put on ourselves to keep up or to work hard as we see others working hard as well.  Having an instructor, trainer, or leader guiding you through the workout and providing verbal affirmation builds our own self efficacy to be successful and power through the hard parts.  Also, having a certified instructor can help you not only get more out of your exercise but get more out of it SAFELY.
Don't forget the fun factor too!  Exercising with a friend – or friends – helps to pass the time or the miles.  Over the years I have run race distances from 5Ks (3.1 miles) to 50Ks (31 miles).  On those long training miles, it sure helped to have a running partner(s) to be there to help me keep my mind occupied with conversation and thinking about other things than how many miles I have to go.  By adding a friend or exercising together with a group, the experience is usually more enjoyable than going it alone.
Exercising with a group provides accountability that we need to be consistent and to be successful at reaching our goals.  Knowing that someone will be looking for you in your favorite group exercise class and depending on your shared motivation will get you in the door when otherwise you may be tempted to blow it off if you were on your own.  There is an old saying I like to equate with exercising together based on wolves and how they live.  I first heard it from Phil Jackson, the legendary NBA player and former coach of the Chicago Bulls in the heyday of Michael Jordan.  The saying goes … the strength of the wolf is in the pack and the strength of the pack is in the wolf!
I have taught a cycling class at the Healthpark at noon a couple days a week for years.  I can tell you it is a highlight of my day on those days because I am going to exercise but I am also going to see those familiar, smiling, encouraging faces of my "fitness family".  We laugh, we encourage, we smile, we sweat, and we work.  If you are struggling to make exercise a commitment, stop going it alone and join a like-minded group.  Remember, there is strength in numbers!
About Owensboro Health
Owensboro Health is a nonprofit health system with a mission to heal the sick and to improve the health of the communities it serves in Kentucky and Indiana. The system includes Owensboro Health Regional Hospital, nationally recognized for design, architecture and engineering; Owensboro Health Muhlenberg Community Hospital; Owensboro Health Twin Lakes Medical Center; the Owensboro Health Medical Group comprised of over 350 providers at more than 30 locations; three outpatient Healthplex facilities, a certified medical fitness facility, the Healthpark; a surgical weight loss center and program, and the Mitchell Memorial Cancer Center.
On average each year, we have more than 19,000 inpatient admissions, deliver 2,000 babies and provide the region's only Level III NICU. Owensboro Health physicians perform nearly 33,000 surgical procedures, including nearly 150 open-heart surgeries. Our physicians and staff have 90,000 Emergency Department visits and more than 1.25 million outpatient visits annually. Visit our home page for more information.