Published on January 09, 2023
Healthplexes Celebrate Fifth Anniversary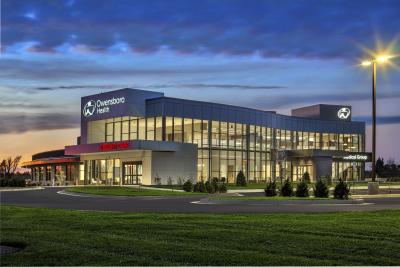 The Owensboro Health Healthplexes in Henderson, Madisonville and Powderly celebrated five years of serving the community on January 8. Owensboro Health Medical Group opened the outpatient facilities in 2018, providing patients convenient access to the care they need when they need it.
The Healthplexes have expanded access to care and a number of services, including primary care, urgent care and specialists in behavioral health, general surgery, OB-GYN, occupational medicine, orthopedics and sports medicine, pain management, plastic and reconstructive surgery, podiatry and pulmonology. The facilities also offer these communities top-notch medical technology, including diagnostic imaging options that patients can get without an appointment. 
Since their opening, nearly 55,000 patients have been treated at the facilities, and the continued dedication to quality, accessible care has been recognized at each facility with different accolades.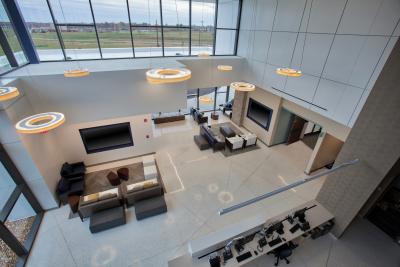 Owensboro Health Primary Care at the Muhlenberg Healthplex was named a winner of the 2021 Guardian of Excellence Award® for Patient Experience in Medical Practice by Press Ganey, the national leader in healthcare satisfaction surveys. Press Ganey recognizes the practice as a top-performing healthcare organization based on outpatient satisfaction surveys. Leaders attributed the award to the whole team's philosophy to treat patients and visitors like you would want your parents or children to be treated.
Owensboro Health Madisonville Healthplex has earned the honor of The Madisonville Messenger's Readers' Choice winner for "Best Medical Group" and "Best Urgent Care."
In Henderson, Jama Patterson, APRN, was named the gold winner for the favorite family practitioner in Henderson Family magazine — an honor determined by votes from the community. 
Healthplex Director Gary Lee said he's proud of the growth the Healthplexes have had during these five years. "I've been the director since they opened and I've watched them grow in such a positive manner with positive community feedback," he said. "It's so great that we can offer these services to our region. We'll continue to listen to our communities and address the needs they have." 
Team members at each healthplex location will celebrate the milestone with a reception this week, starting with Madisonville on January 10, then Muhlenberg on January 11 and Henderson on January 12. 
Thank you to each team member who has made these facilities a successful and important part of the community. 
About Owensboro Health
Owensboro Health is a nonprofit health system with a mission to heal the sick and to improve the health of the communities it serves in Kentucky and Indiana. The system includes Owensboro Health Regional Hospital, nationally recognized for design, architecture and engineering; Owensboro Health Muhlenberg Community Hospital; Owensboro Health Twin Lakes Medical Center; the Owensboro Health Medical Group comprised of over 200 providers at more than 20 locations; three outpatient Healthplex facilities, a certified medical fitness facility, the Healthpark; a surgical weight loss center and program, and the Mitchell Memorial Cancer Center.
On average each year, we have 16,000 inpatient admissions, deliver 2,000 babies and provide the region's only Level III NICU. Owensboro Health physicians perform nearly 24,000 surgical procedures, including nearly 200 open-heart surgeries. Our physicians and staff have 70,000 Emergency Department visits, more than a million outpatient visits annually. Visit our home page for more information.