Published on March 14, 2023
Massage Has Many Benefits
By Paige Hicks, LMT for Messenger-Inquirer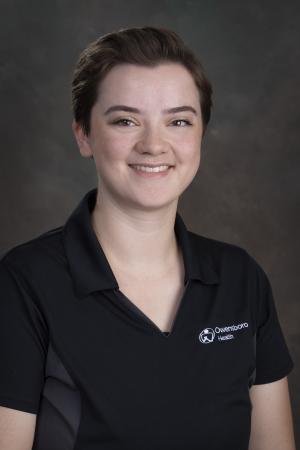 When someone thinks of massage, the first thing to come to mind for most is pampering, right? Massage began gaining popularity in the US as a treatment for soldiers in World War 1, and during the depression was rebranded as a luxury for the wealthy elite. Along the way, the benefits of massage were lost in translation.
Massage is reclaiming its healing title with many modalities such as deep tissue, reflexology, sports massage, shiatsu and many others. With all these treatments, the main focus is bringing oxygen back to the muscles while regulating other chemicals like serotonin and dopamine. Regular massage is the recommendation for massage therapists (not just to get your money!) to continue the restorative assistance to your muscles with these wonderful chemicals.
Massage is a physical treatment, but it also affects our mental health. While not replacing medicines completely, massage can be another tool in reducing anxiety, depression, and general stress. Regular sessions teach our bodies that it's okay to relax. For our older population, this can be an opportunity to receive touch and social interactions they wouldn't on a day-to-day basis, creating an environment of care while not patronizing.
Keeping up with regular massage and the health of your muscles, the harder your muscles are to strain. The correlation between muscle health and tenacity is heavily aligned. Studies have shown massage has reduced exertion-induced injury and inflammation post-injury and gets you back on your feet quicker. Not all of us are running marathons daily or lifting 600 pounds, but it translates to daily life! Using techniques such as active release, and applying pressure while the client flexes and releases muscle, adds flexibility as another component to our muscle health. Keeping up with flexibility as we age gets harder every year, and starting or continuing a stretching routine at a younger age is crucial. Use it or lose it!
Quality sleep can seem impossible for a significant population, which is another benefit of regular massage. The mid-massage nap may feel like an oasis in the desert, but with decreasing stress hormones and blood pressure, massage can play a vital role in maintaining a healthy sleep cycle or circadian rhythm. Even in small 10-15 minute sessions, studies have shown that massage significantly reduces our systolic and diastolic blood pressure and increases our serotonin and melatonin, helping us sleep. Not all modalities are fit for helping with insomnia. Sports massage and deep tissue, which focus on stimulating our muscles, would have the opposite effect. Even taking the technical aspect out of the equation, the self-care ritual of taking time out of your busy schedule to relax and ground yourself in your body is a powerful gift we can give ourselves. 
Most women experience menopause in their lifetime, experiencing symptoms including insomnia. Massage has become a homeopathic method and helped many people in their hormone replacement therapies. Estrogen, the hormone decreased in menopause, is also partially responsible for muscle tone, making striving for muscle health a significant part of aging.
What does this mean for all of us as we age? Combining all these benefits allows us to age gracefully and keep mobility, decreasing our chances of falls, injury, and pain. With stronger muscles and cardiovascular health, independence is not far from reach. Massage can be our tool for pain management, injury prevention, and stress relief, keeping us doing the things we love longer. Find your way to a massage and a better life!
Paige Hicks is a Licensed Massage Therapist at the Owensboro Health Healhpark.
About Owensboro Health
Owensboro Health is a nonprofit health system with a mission to heal the sick and to improve the health of the communities it serves in Kentucky and Indiana. The system includes Owensboro Health Regional Hospital, nationally recognized for design, architecture and engineering; Owensboro Health Muhlenberg Community Hospital; Owensboro Health Twin Lakes Medical Center; the Owensboro Health Medical Group comprised of over 350 providers at more than 30 locations; three outpatient Healthplex facilities, a certified medical fitness facility, the Healthpark; a surgical weight loss center and program, and the Mitchell Memorial Cancer Center.
On average each year, we have more than 19,000 inpatient admissions, deliver 2,000 babies and provide the region's only Level III NICU. Owensboro Health physicians perform nearly 33,000 surgical procedures, including nearly 150 open-heart surgeries. Our physicians and staff have 90,000 Emergency Department visits and more than 1.25 million outpatient visits annually. Visit our home page for more information.