Published on May 15, 2023
Mitchell Memorial Cancer Center Capturing the Moment Celebrating Cancer Survivors
Cancer survivors and their loved ones are invited to the Western Kentucky Botanical Garden in Owensboro on June 15 for a moving event called Capturing the Moment.
Event Details
Capturing the Moment is a free professional photography session for patients and their loved ones.
June 15, 2023
5 to 8 p.m.
Rain date: June 22
Western Kentucky Botanical Garden
2731 W. Second St.
Owensboro, KY 42301
Patients are welcome to bring their own props for the photographs.
Space is limited. RSVP is REQUIRED for the event.
To RSVP or for more information contact the Mitchell Memorial Cancer Center at 270-688-5483 or 270-688-LIVE
About the Event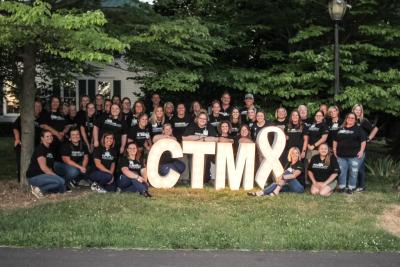 Capturing the Moment was started by Dr. Megan B. Nelson in 2017 to create a space to support, nourish, and empower cancer patients by providing free professional photography sessions for them and their loved ones. Dr. Nelson started this project after recalling her own experience with cancer and how she wished she had more pictures to document her journey. The photos help "capture a moment" in patients' lives and create a snapshot in time that patients and their families can cherish for years to come. The photos capture smiles, tears, hugs, laughs, and many other memorable moments.
About Owensboro Health
Owensboro Health is a nonprofit health system with a mission to heal the sick and to improve the health of the communities it serves in Kentucky and Indiana. The system includes Owensboro Health Regional Hospital, nationally recognized for design, architecture and engineering; Owensboro Health Muhlenberg Community Hospital; Owensboro Health Twin Lakes Medical Center; the Owensboro Health Medical Group comprised of over 200 providers at more than 20 locations; three outpatient Healthplex facilities, a certified medical fitness facility, the Healthpark; a surgical weight loss center and program, and the Mitchell Memorial Cancer Center.
On average each year, we have 16,000 inpatient admissions, deliver 2,000 babies and provide the region's only Level III NICU. Owensboro Health physicians perform nearly 24,000 surgical procedures, including nearly 200 open-heart surgeries. Our physicians and staff have 70,000 Emergency Department visits, more than a million outpatient visits annually. Visit our home page for more information.