Published on May 31, 2023
Owensboro Health Henderson Healthplex Opens an On-site Pharmacy Today
A new pharmacy opens inside the Owensboro Health Henderson Healthplex today. 
The full-service pharmacy will be open from 7:30 a.m. to  6 p.m. Monday through Friday and 9 a.m. to 5 p.m. Saturday and Sunday, starting May 31. 
The location also offers a new level of convenience for patients. Parents who bring a sick child to urgent care and get prescribed an antibiotic no longer have to go to another place to wait for a medication that may not be available. 
"This pharmacy really represents our mission to heal the sick and improve the health of the communities we serve," Jason Collins, Owensboro Health Director of Pharmacy, said. "This pharmacy is collaborative with our community to make sure we provide great care to our patients every day. Looking forward, we really like this opportunity to work and take care of our community and our loved ones here in Henderson." 
Manager of Pharmacy Jeff McKeever said the pharmacy will help combat patients' barriers to accessing medication, from supply issues to insurance prior authorizations. "We're going to have collaboration with our healthcare providers. Iif they have issues that they can't get medication to their patients, they have a door that can knock on a person they can reach out to, and we can ensure that patients are being seen and taken care of," he said. 
The Healthplex is located in Henderson, KY, just south of Evansville, Indiana. It's situated near the corner of US-60 and Barret Boulevard. The location offers the convenience of getting all your important healthcare services in one location, with expert medical specialties and providers to help you get well and stay well. Extended hours are also available to meet your needs and schedule.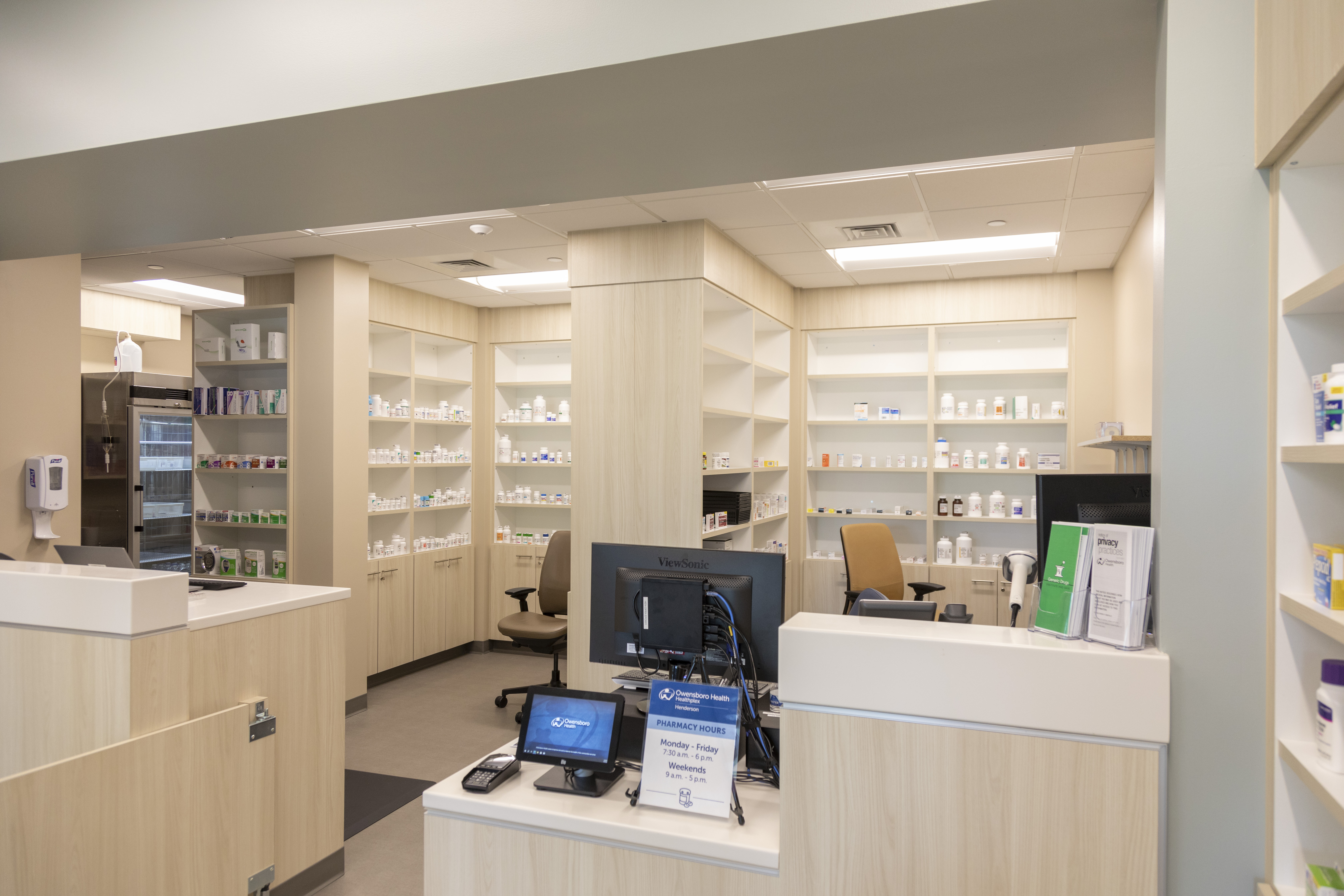 About Owensboro Health
Owensboro Health is a nonprofit health system with a mission to heal the sick and to improve the health of the communities it serves in Kentucky and Indiana. The system includes Owensboro Health Regional Hospital, nationally recognized for design, architecture and engineering; Owensboro Health Muhlenberg Community Hospital; Owensboro Health Twin Lakes Medical Center; the Owensboro Health Medical Group comprised of over 350 providers at more than 30 locations; three outpatient Healthplex facilities, a certified medical fitness facility, the Healthpark; a surgical weight loss center and program, and the Mitchell Memorial Cancer Center.
On average each year, we have more than 19,000 inpatient admissions, deliver 2,000 babies and provide the region's only Level III NICU. Owensboro Health physicians perform nearly 33,000 surgical procedures, including nearly 150 open-heart surgeries. Our physicians and staff have 90,000 Emergency Department visits and more than 1.25 million outpatient visits annually. Visit our home page for more information.