Published on March 02, 2023
Owensboro Health Twin Lakes to Open Specialized Unit for Geriatric Psychiatry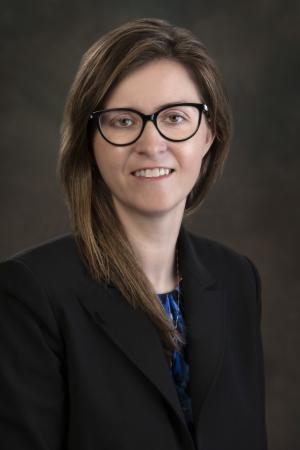 Owensboro Health Twin Lakes Medical Center is expanding care services with a new geriatric inpatient behavioral health unit.
Construction started in late 2022 for the 12-bed inpatient unit. The unit is specifically designed for the unique needs of the older adult and will provide treatment for various mental health disorders. The goal is to help older adults experience less disruptive behaviors and slow their rate of cognitive decline.
"Our geriatric inpatient unit will provide compassionate care for depression, schizophrenia, post-traumatic stress disorder, bipolar and agitation associated with dementia and more," said Ashley Herrington, CEO of Owensboro Health Twin Lakes Medical Center.
"This is another example of Owensboro Health's commitment to providing high-quality mental health care for people of all stages of life."
The Geropsychiatric Inpatient Unit at Twin Lakes Medical Center will be the only one of its kind in the region. Patients will receive cognitive, emotional, and behavioral care for various psychiatric illnesses, including depression, bipolar disorder, anxiety, and thought disorders. Families will be closely involved and encouraged to participate throughout the patient's hospitalization.
The treatment team will focus on crisis stabilization and supporting the patient's return to their home community or a less restrictive level of care. The interdisciplinary team includes board-certified psychiatrists, nurse practitioners, registered nurses, mental health technicians, licensed clinical social workers, and occupational, speech, and physical therapists.
"There is a growing need for specialized behavioral and mental health services for our senior patients," said Adam Smith, M.D., medical director of the Geropsychiatric Inpatient program. "It is an honor to offer this one-of-a-kind service to our community."
The new Geropsychiatric Inpatient Unit is scheduled to be completed near the end of spring 2023. 
For more information, Contact: Andria McGregor, Marketing Specialist, (O) 270-259-9588 or Andria.McGregor@OwensboroHealth.org.
 # #
About Owensboro Health
Owensboro Health is a nonprofit health system with a mission to heal the sick and to improve the health of the communities it serves in Kentucky and Indiana. The system includes Owensboro Health Regional Hospital, nationally recognized for design, architecture and engineering; Owensboro Health Muhlenberg Community Hospital; Owensboro Health Twin Lakes Medical Center; the Owensboro Health Medical Group comprised of over 350 providers at more than 30 locations; three outpatient Healthplex facilities, a certified medical fitness facility, the Healthpark; a surgical weight loss center and program, and the Mitchell Memorial Cancer Center.
On average each year, we have more than 19,000 inpatient admissions, deliver 2,000 babies and provide the region's only Level III NICU. Owensboro Health physicians perform nearly 33,000 surgical procedures, including nearly 150 open-heart surgeries. Our physicians and staff have 90,000 Emergency Department visits and more than 1.25 million outpatient visits annually. Visit our home page for more information.