Published on March 16, 2023
Set Kids Up For Nutritional Success
By Lisa Todd for Messenger-Inquirer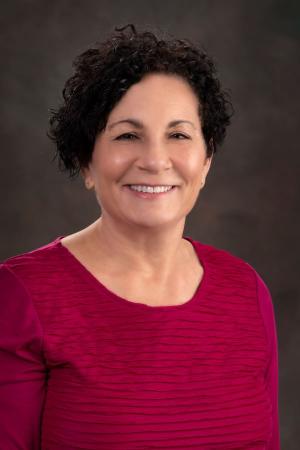 Every March, Registered Dietitian Nutritionists celebrate Nation Nutrition Month by promoting the importance of making healthy and informed food choices. This year's theme is "Fuel for the Future" and involves creating healthy eating habits that will impact our future health. Fueling for the future is important not only for adults but also for children.
The rate of childhood obesity is ten times higher than it was in 1975. Obesity can lead to many health issues, such as diabetes and heart disease.
Teaching our children good eating habits can help prevent them from developing the many health issues that plague Americans. Let's strive to invest in our children's future so they may have a healthier relationship with food.
Fuel Our Kids for the Future by doing the following:
Set Times for Meals and Snacks: Kids thrive on routine. Try to serve meals and snacks around the same time every day. This decreases the chances of your child grazing or overeating. Eating dinner as a family encourages healthy eating habits and is a great way to spend quality time together.
Get Your Kids Involved with Preparing the Food: Engaging kids in creating a menu and involving them in the food preparation will make them more likely to want to eat the foods they helped create.
Don't Be A Short-Order Cook: Preparing separate meals for your picky eaters will decrease their exposure to various foods and allow your child to control the meal. This can lead to mealtime struggles down the road. If possible, make sure there is one food on the table that everyone likes. If they only eat one or two foods at a meal, don't force them to eat more or finish their plate. This only creates an unhealthy relationship with food. They still have all their other meals and snacks to get in various foods that week.
Make Half the Plate Vegetables:  Color the rainbow with a wide variety of vegetables. They are low in calories, high in fiber, and nutrient dense. Make eating vegetables enjoyable by cutting them into fun shapes and experimenting with condiments and dips to encourage kids to try them out.
For the Picky Vegetable Eaters: Get creative and sneak vegetables into foods. Mince or puree the vegetables and add them to sauces, casseroles, soups, meatloaf, chili, etc. Try favorites like zucchini bread, pumpkin bread, or sweet potato pancakes or muffins.
Rethink Your Drink. Sugary beverages like juice, Kool-aid, energy drinks, sodas, etc., only offer empty calories with no nutritional value. Overconsumption of calorically dense beverages can contribute to weight gain. For a healthier option, try fruit-infused water. Let them pick their favorite fruits and add them to water (e.g., strawberries, blueberries, raspberries OR lemons, oranges and strawberries).
Get in More Movement. Diet and exercise together are essential for your kid's health. Kids and teens need 60 minutes a day of activity. Limit screen time to no more than 2 hours a day. Do things together as a family. Take a walk, go hiking, walk the dog, or play tag to encourage activity and family bonding time.
No Forbidden Foods: Eating the occasional sweet is fine, just don't make getting dessert the prize for eating their dinner. Having any food in moderation is the key. Forbidding any specific food will make your child want it even more, making them more likely to overindulge when they get the opportunity to eat it.
Be A Good Role Model: Being healthy as a family is very important. If you want your kids to have healthy habits, then you as a parent need to role model these behaviors. You can't ask your kid to try new foods, eat vegetables, or get in more movement if you refuse to do it yourself.
At Owensboro Health, we have Registered Dietitians available to help with your nutritional needs.
Feel free to reach out to us at 270-688-4804.
 
Lisa Todd, MS, RDN, LD, NBC-HWC, is an outpatient and wellness dietitian with Owensboro Health Community Wellness and Education. She has been practicing as a dietitian and health coach for over 15 years working in health and wellness, community education and individualized nutrition counseling. 
About Owensboro Health
Owensboro Health is a nonprofit health system with a mission to heal the sick and to improve the health of the communities it serves in Kentucky and Indiana. The system includes Owensboro Health Regional Hospital, nationally recognized for design, architecture and engineering; Owensboro Health Muhlenberg Community Hospital; Owensboro Health Twin Lakes Medical Center; the Owensboro Health Medical Group comprised of over 350 providers at more than 30 locations; three outpatient Healthplex facilities, a certified medical fitness facility, the Healthpark; a surgical weight loss center and program, and the Mitchell Memorial Cancer Center.
On average each year, we have more than 19,000 inpatient admissions, deliver 2,000 babies and provide the region's only Level III NICU. Owensboro Health physicians perform nearly 33,000 surgical procedures, including nearly 150 open-heart surgeries. Our physicians and staff have 90,000 Emergency Department visits and more than 1.25 million outpatient visits annually. Visit our home page for more information.