Published on June 02, 2023
Volunteer Auxiliary Funds Fetal Monitors
The Owensboro Health Volunteer Auxiliary recently funded the purchase of an additional wireless fetal telemetry monitor for the Labor & Delivery unit at Owensboro Health Regional Hospital. Wireless monitors allow laboring women to move more freely during labor and have a better experience without sacrificing fetal monitoring needs. Without the cable clutter to manage, our team has the opportunity to concentrate on making patients' time in the hospital as enjoyable as possible.
The Owensboro Volunteer Auxiliary was excited to fund this purchase that will positively impact our patients.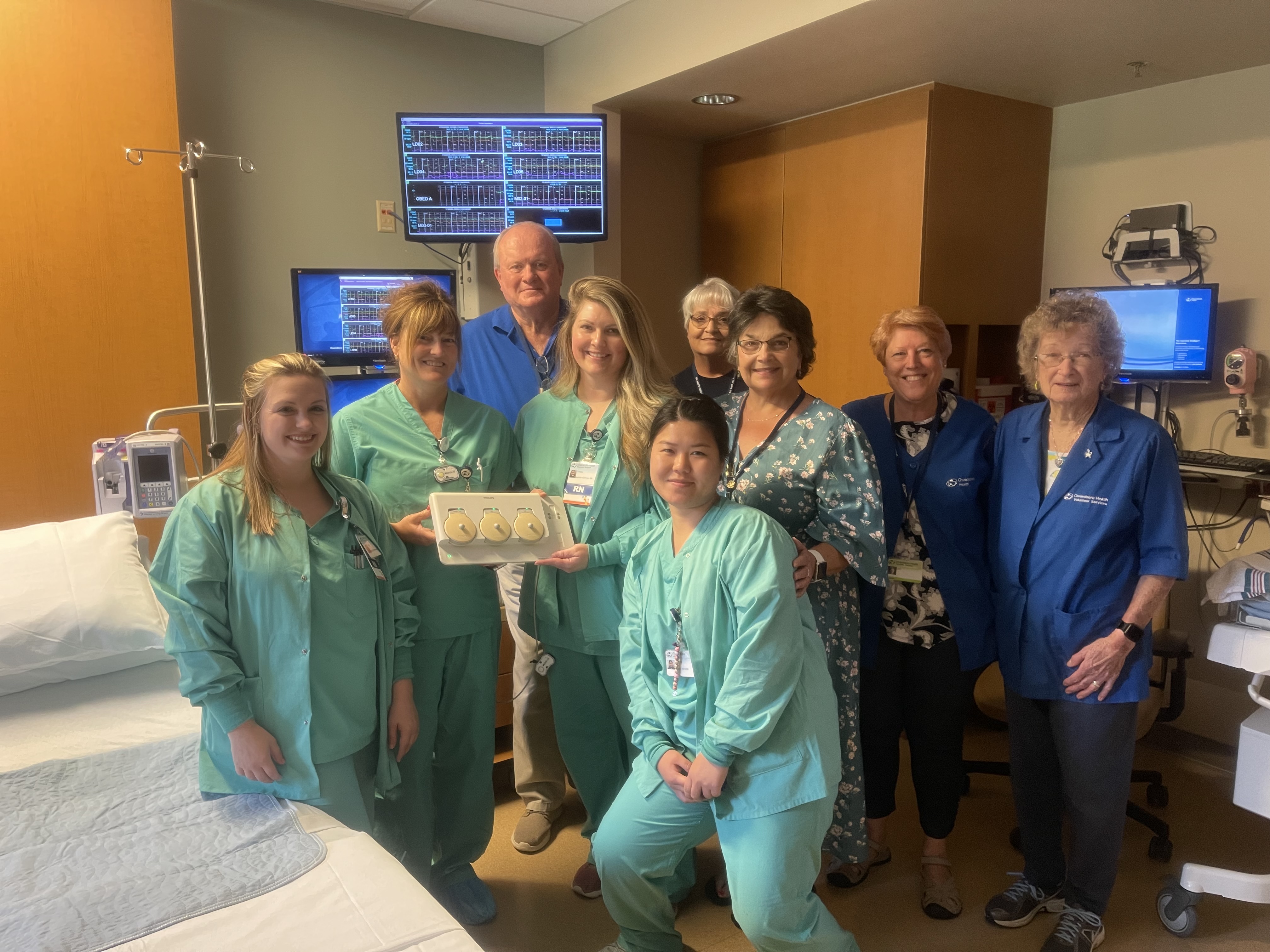 About Owensboro Health
Owensboro Health is a nonprofit health system with a mission to heal the sick and to improve the health of the communities it serves in Kentucky and Indiana. The system includes Owensboro Health Regional Hospital, nationally recognized for design, architecture and engineering; Owensboro Health Muhlenberg Community Hospital; Owensboro Health Twin Lakes Medical Center; the Owensboro Health Medical Group comprised of over 350 providers at more than 30 locations; three outpatient Healthplex facilities, a certified medical fitness facility, the Healthpark; a surgical weight loss center and program, and the Mitchell Memorial Cancer Center.
On average each year, we have more than 19,000 inpatient admissions, deliver 2,000 babies and provide the region's only Level III NICU. Owensboro Health physicians perform nearly 33,000 surgical procedures, including nearly 150 open-heart surgeries. Our physicians and staff have 90,000 Emergency Department visits and more than 1.25 million outpatient visits annually. Visit our home page for more information.