Published on November 15, 2023
Weekend Generator Test at OHRH Goes Well
A weekend test of the OHRH generators was successful, officials say, and the hospital is well prepared in the event of an emergency power outage.
On Sunday, Nov. 12 OHRH worked with Owensboro Municipal Utilities to briefly cut electricity to the hospital and trigger the emergency power system—consisting of three generators and 16 automatic transfer switches. As designed, the system took less than 10 seconds to begin powering the hospital's most critical components, including emergency lighting, elevators, Critical Care and NICU. Non-critical equipment powered up just minutes after the outage began.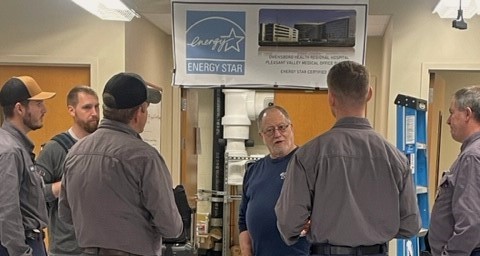 "The mechanical and electrical equipment worked just as it was made to do," said Facilities Executive Director Joe Taylor. "The OHRH team performed with excellence—as they always do."
Taylor noted a few minor glitches—such as desktop monitors that required a reboot—but nothing that would have impacted patient care in an actual emergency.
"Our team was ready for any issues, but fortunately nothing happened that we didn't expect."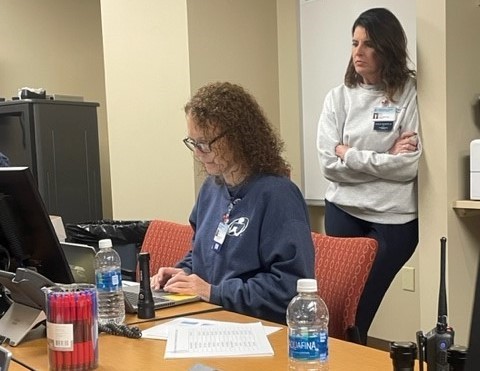 The Command Center was activated to oversee the exercise, which took just over an hour to complete. Meanwhile, crews from various service departments circulated the hospital to address issues, communicate to staff and keep visitors safe.
"It all went very smoothly, and everyone worked extremely well together," said Director of Radiology Sara Butterworth, who served as the Incident Commander for the test. "Our team was well-prepared."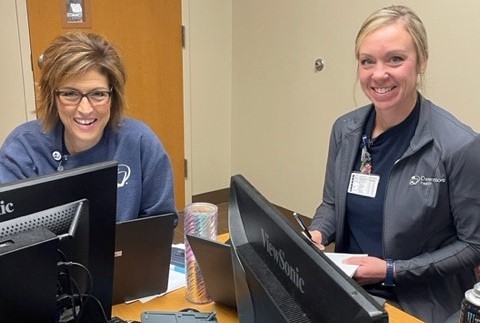 OHRH is required by Joint Commission and the National Fire Protection Association to test its emergency power systems on an annual basis. Its last test was conducted in February, but officials have moved the annual date to November, when the weather is usually milder.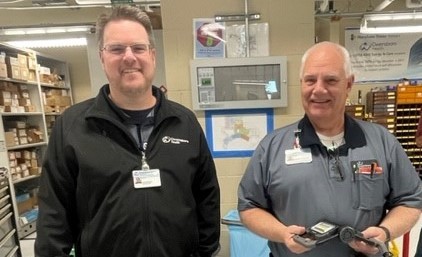 About Owensboro Health
Owensboro Health is a nonprofit health system with a mission to heal the sick and to improve the health of the communities it serves in Kentucky and Indiana. The system includes Owensboro Health Regional Hospital, nationally recognized for design, architecture and engineering; Owensboro Health Muhlenberg Community Hospital; Owensboro Health Twin Lakes Medical Center; the Owensboro Health Medical Group comprised of over 350 providers at more than 30 locations; three outpatient Healthplex facilities, a certified medical fitness facility, the Healthpark; a surgical weight loss center and program, and the Mitchell Memorial Cancer Center.
On average each year, we have more than 19,000 inpatient admissions, deliver 2,000 babies and provide the region's only Level III NICU. Owensboro Health physicians perform nearly 33,000 surgical procedures, including nearly 150 open-heart surgeries. Our physicians and staff have 90,000 Emergency Department visits and more than 1.25 million outpatient visits annually. Visit our home page for more information.