Published on September 14, 2023
Whole Grains "Oat" to be Your Go-To!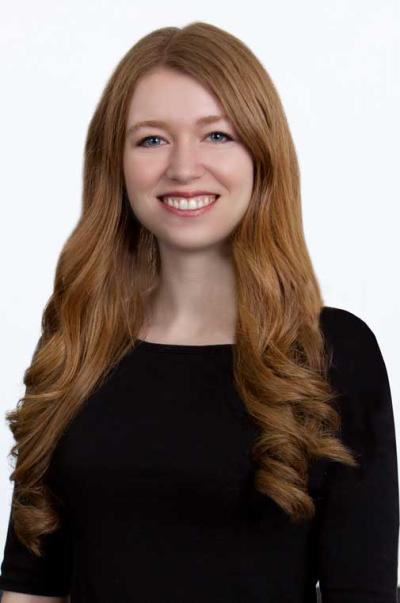 By Shelby Shelby for Mind & Body
"Whole grains" is a term you may hear when discussing healthy eating, but what exactly is a whole grain, and how can we know we are eating them? Let's start by defining a whole grain. Grain kernels, like rice, wheat, or oats, have three parts. First is the bran—an outer skin full of fiber and B vitamins. Second is the endosperm—the starchy part of the grain containing carbohydrates, some protein, and small amounts of vitamins and minerals. Last is the germ—the nutrient powerhouse containing many B vitamins, protein, healthy fats, and minerals. Whole grains, like whole wheat flour, brown rice, or oats, have all three parts: bran, endosperm, and germ. This results in a grain providing fiber, vitamins and minerals, protein, and healthy fats. Refined grains, like white flour, white rice, or regular pasta, have had the bran and germ removed, leaving only the starchy endosperm. This results in a shelf-stable, white grain with a lighter flavor, but also fewer healthy fats, very little fiber, and fewer vitamins and minerals. While most refined grains are enriched with iron and other vitamins and minerals that were lost, fiber is not added back to refined grains.
So why is it healthy to have more whole grains in our diets? The nutrients found in whole grains support our health. Fiber is especially important for health and is a key nutrient in whole grains. Fiber helps lower blood cholesterol by binding bile in our intestines. Fiber slows down our body's digestive processes, which can help regulate your blood sugar and appetite after a meal. Higher fiber intakes have been associated with a reduction of breast and colorectal cancer risks, as well as a reduced risk of diverticular disease. The Dietary Guidelines for Americans lists dietary fiber as a "dietary component of public health concern for under-consumption." The Guidelines encourage Americans to make at least half of their total grains each day whole grains to help increase fiber intake.
Finding a whole grain product can be tricky, but there are a few methods to ensure you buy whole grains in the store. First, look at the label for "100% whole grain." This is a label regulated by the FDA, meaning that all the grains present are whole grains. Be wary if you see something saying "made with whole grains," "multigrain," or "wheat," as these may not be whole grains after all. Second, look in the ingredients list for common whole-grain ingredients. You can look for the word "whole" or "whole grain" in front of the flour that is listed (for example, whole wheat flour or whole grain rye flour) or look for brown rice, oats, or quinoa. Also, pay attention to where the whole grain falls on the ingredients list. If it falls lower on the list than refined grain, then as little as 1% of the grains may be whole. Lastly, look at the nutrition facts label in the dietary fiber section. Whole grain products contain dietary fiber, while refined grains contain little to none.
With all of this new knowledge, you are ready to go out and explore the world of whole grains. Try a new whole grain this month to celebrate Whole Grains Month. A great option is bulgur. Bulgur is whole wheat that has been cooked and dried, then milled into small pieces. Bulgur is ready in only 10 minutes. Try this quick-cooking bulgur black bean salad for a delicious, fiber-packed whole grain side!
Bulgur Black Bean Salad
Ingredients
1 cup uncooked bulgur
2 cups water
1 can (14 ounces) black beans, drained and rinsed
1/2 teaspoon cumin
1 orange, zested and juiced
1 red bell pepper, diced
2 teaspoons vinegar
4 tablespoons fresh parsley, chopped
2 tablespoons olive or canola oil
Directions
1. Put 1 cup bulgur and 2 cups water in an uncovered saucepan. Bring to a boil and then simmer for 12-15 minutes until excess liquid is absorbed.
2. Scrub orange, then remove zest. Cut orange in half and squeeze juice into a large mixing bowl. Add orange zest, oil, vinegar, and cumin to the juice in the bowl.
3. Chop all the vegetables while the bulgur is cooking. Throw the vegetables and beans into the bowl and mix well. Add the cooked bulgur and mix again.
NUTRITIONAL INFORMATION: (Amount per serving) Serves: 6, Calories: 198, Fat: 5g, Carbohydrates: 34g, Fiber: 10g, Protein: 7.5g, Sodium: 121mg
Shelby Shelby, MS, RDN, LD, CDCES is a registered dietitian and certified diabetes care and education specialist providing medical nutrition therapy and diabetes self-management education.
About Owensboro Health
Owensboro Health is a nonprofit health system with a mission to heal the sick and to improve the health of the communities it serves in Kentucky and Indiana. The system includes Owensboro Health Regional Hospital, nationally recognized for design, architecture and engineering; Owensboro Health Muhlenberg Community Hospital; Owensboro Health Twin Lakes Medical Center; the Owensboro Health Medical Group comprised of over 350 providers at more than 30 locations; three outpatient Healthplex facilities, a certified medical fitness facility, the Healthpark; a surgical weight loss center and program, and the Mitchell Memorial Cancer Center.
On average each year, we have more than 19,000 inpatient admissions, deliver 2,000 babies and provide the region's only Level III NICU. Owensboro Health physicians perform nearly 33,000 surgical procedures, including nearly 150 open-heart surgeries. Our physicians and staff have 90,000 Emergency Department visits and more than 1.25 million outpatient visits annually. Visit our home page for more information.