Published on September 09, 2021
Easy steps to becoming a runner
by Rowan Jones, for the Messenger-Inquirer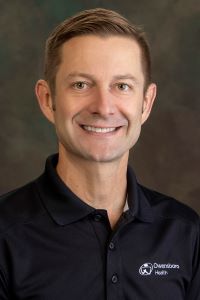 Have you ever been out driving and see someone gliding along, seemingly effortlessly, and thought to yourself, "I wish I could do that"?
The good news is that you can! That same runner that you saw was once just like you — unsure of where to start and probably intimidated by the unknowns.
A beginner
The benefits of running are well-known. However, just getting started is often the most difficult step. How can something so simple seem so daunting at first?
Here I will attempt to sift through some of the fears and overthinking that discourage so many new runners.
Proper gear is a must
Visit a local running specialty shop and ask one of the employees to analyze your gait. This will ensure you are in the proper type of shoe and will, in turn,prevent injury.
This is a common request in running shops, and they are more than happy to provide this service on the spot and free of charge.
Strength in numbers
Running with a friend or with a group can add to the enjoyment, but more importantly, will hold you accountable.
Challenge a friend to join you or look into one of the many local running groups that host weekly runs. These groups welcome runners and walkers alike withopen arms, and you may just find yourself looking forward to that weekly meetup.
Run/walk is a great way to start
If you are unable to run for an extended amount of time initially, consider using the run/walk method. This allows for active recovery and in time you will bewalking less and running more until you eventually run the entire route. An example of this would be to run for three minutes and walk for one minute.
Establish a routine
We are all creatures of habit, so establishing a regular routine will increase your chances of overall success. Not a morning person? Lay out all of your gearand know what the plan is the night before you run. Running early provides a sense of accomplishment and sets the tone for your entire day. This alsoremoves the temptation of "talking yourself out of running" later in the day after work.
Set tangible, realistic goals
Having a (mostly) set plan of how you will train is also vital. There are many free-of-charge "couch to 5K" beginner running plans readily available on theinternet. Another option would be to hire a running coach. A coach will take the "guesswork" out of your approach and will also further help to hold youaccountable.
Race-ready
Have you ever considered completing a 5K, 10K, half marathon, or marathon? Having a goal race in mind can also serve as motivation. This should be donewith careful consideration, of course, starting with the shorter distances and working your way up as your fitness improves. Destination races with friends orfamily can also add to the fun. Consider coordinating a vacation or trip with a goal race at the destination of your choosing.
Keep it simple
Unlike the equipment needs of cycling or swimming, running requires little "equipment" and can be done right from your doorstep.
As a runner, all you have to do is lace up and go!
Rowan Jones is a group exercise cycling instructor and personal trainer at the Owensboro Health Healthpark.
About Owensboro Health
Owensboro Health is a nonprofit health system with a mission to heal the sick and to improve the health of the communities it serves in Kentucky and Indiana. The system includes Owensboro Health Regional Hospital, nationally recognized for design, architecture and engineering; Owensboro Health Muhlenberg Community Hospital; Owensboro Health Twin Lakes Medical Center; the Owensboro Health Medical Group comprised of over 200 providers at more than 20 locations; three outpatient Healthplex facilities, a certified medical fitness facility, the Healthpark; a surgical weight loss center and program, and the Mitchell Memorial Cancer Center.
On average each year, we have 16,000 inpatient admissions, deliver 2,000 babies and provide the region's only Level III NICU. Owensboro Health physicians perform nearly 24,000 surgical procedures, including nearly 200 open-heart surgeries. Our physicians and staff have 70,000 Emergency Department visits, more than a million outpatient visits annually. Visit our home page for more information.