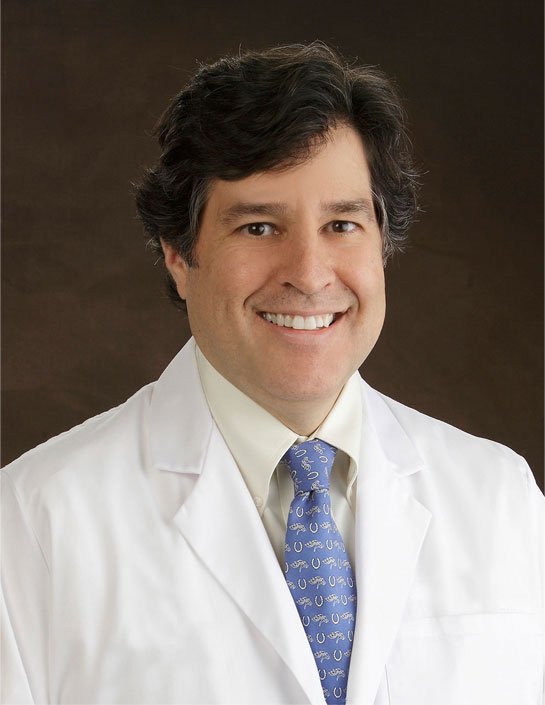 Alan Mullins, MD, FACS
Specializing in
General Surgery
Affiliation: Owensboro Health
Biography
Dr. Alan P. Mullins has the distinction of completing formal training in advanced head and neck oncologic surgery resulting in specialty expertise in treating diseases of the upper and digestive tract, thyroid, parathyroid, salivary gland, skin and soft tissue. He serves on the Owensboro Health Cancer Committee and as the liaison physician to the Commission on Cancer of the American College of Surgeons. Dr. Mullins joined Owensboro Health Surgical Specialists (previously known as Ohio Valley Surgical Specialists) in 1996 and the Owensboro Health Medical Group in 2013.
He enjoys forming meaningful relationships with his patient. He emphasizes the importance of spending time and talking with patients so that he can help them make the best treatment decisions for their lifestyle. In many cases, especially cancer, treatment involves a collaboration of many doctors but Dr. Mullins forms a personal relationship with each of his patients.
"For me to be a good doctor and tell the patient the best treatment options, I have to know them. To know the right thing to do, you've got to sit down, talk to the patient and get to know them," Dr. Mullins said. "All the tests in the world might not tell you some of the things you would glean by sitting in an office and talking to them. It's time well-spent."
Dr. Mullins sees patients at the Owensboro and Tell City offices. He also has staff privileges at Owensboro Health Regional Hospital, Owensboro Surgery Center, Deaconess Hospital and Perry County Memorial Hospital. 
Dr. Mullins is a second-generation surgeon and enjoys thoroughbred horse racing, U of L basketball and spending his free time on the water at Kentucky Lake.
Education & Training
Education
University of Louisville, School of Medicine
Residency
Carolinas Medical Center, Charlotte, N.C.
Fellowship
Roswell Park Cancer Institute

,

Head & Neck Surgery and Oncology
Internships
Carolinas Medical Center, Charlotte, N.C.
Board Certified
American Board of Surgery
Joint Council for Advanced Training in Head and Neck Oncologic Surgery
Fellow, American College of Surgeons
Fellow, American Head & Neck Society
Fellow, Society of Surgical Oncology
Additional Information
A patient's message
Read the messages sent to Dr. Mullins on National Doctors' Day.
"If not for the timely attention and quick surgery by Dr. Mullins, back in June 2007, I would not be here. Stage 4 Cancer is usually a death sentence, so I thank you from the bottom of my toes to the top of my head, Alan Mullins. You are a true God Send. Bless you." - Gerard
"Thank you Dr. Mullins for doing what no one else could do for me. You are my hero." - Nelda
"Dr. Mullins, thank you for the many years of care and service you have given to Donnie. Since 2005, you have been his surgeon and to his family his lifesaver. You have seen him through 2 primary and difficult cancers and the family feels what you had done for him is you gave us 6 more years with him than we probably should have had. In fact, during the last days of his life, he said those exact words. I thank you from the bottom of my heart and I thank God for the wonderful and caring surgeon you are! Forever grateful," - Carla