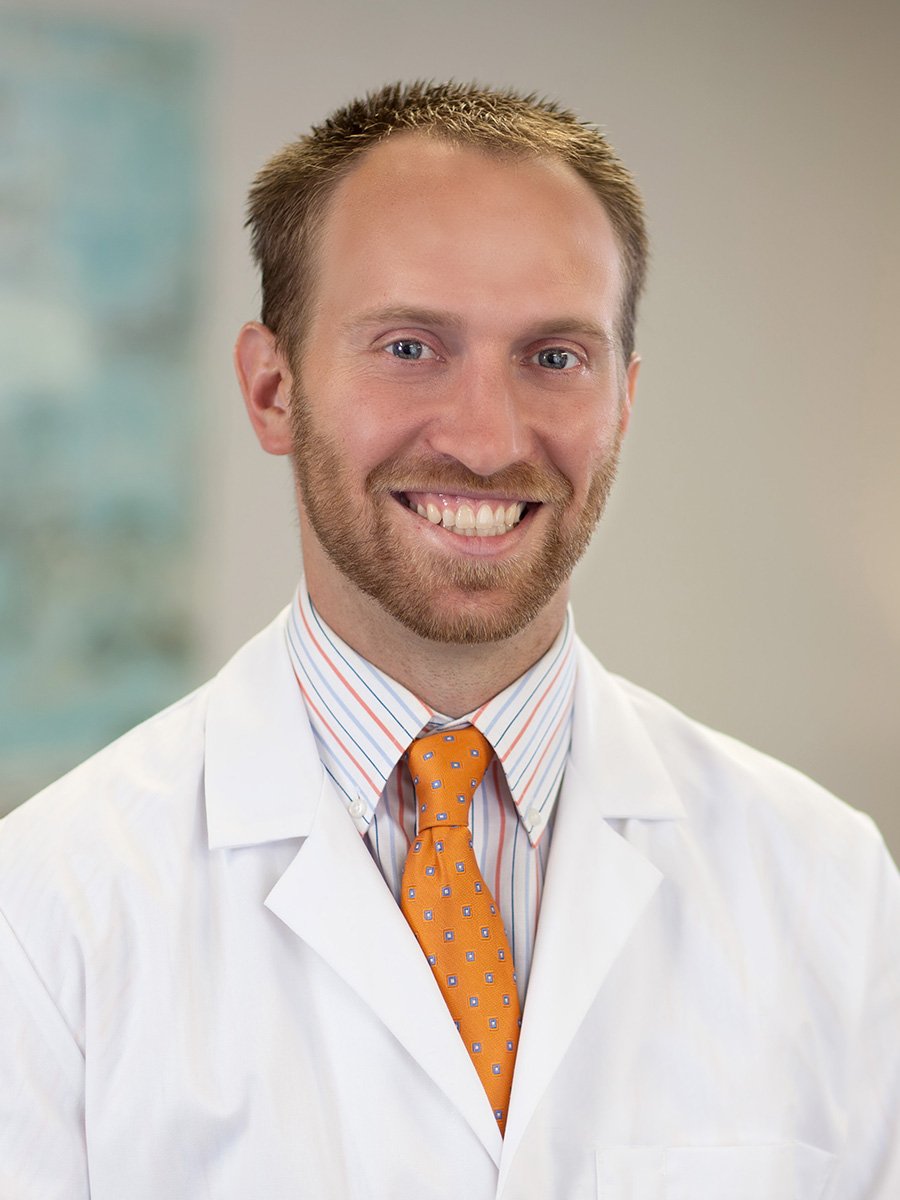 Benjamin Kittinger, MD
Specializing in
Plastic & Reconstructive Surgery
Affiliation: Owensboro Health
Biography
Dr. Ben Kittinger is a native of Wilmington, N.C. and received a bachelor's degree in biology at Davidson College in Davidson, N.C. He earned his medical degree at the University of North Carolina Chapel Hill and completed internship and residency at Texas A&M's Baylor Scott & White Health.
Dr. Ben Kittinger is excited to provide new and advanced techniques in both reconstructive and aesthetic surgery for the TriState area.
"We take a personalized approach to every patient. We want to offer patients the ability to rebuild, restore or improve their bodies with safe surgical procedures whether that's patients who are affected by trauma, cancer, the aging process or simply aren't happy with an area of their body," Dr. Ben Kittinger said.
Dr. Ben Kittinger discusses breast reconstruction after cancer
Procedures
Cosmetic
Facelift
Brow lift
Upper/lower blepharoplasty (eyelid)
Neck lift
Rhinoplasty (nose)
Otoplasty (ear)
Breast lift (mastopexy)
Breast augmentation / reduction
Gynecomastia
Abdominoplasty (tummy tuck)
Liposuction
Medial thigh lift
Body contouring (following weight loss)
Fat grafting
Reconstructive
Head/neck cancer reconstruction
Breast reconstruction
Breast reduction
Chest wall reconstruction
Lower extremity reconstruction
Reconstructive surgery following trauma
Burns
Scar revision
Skin grafts
Trigger fingers
Carpal tunnel
Skin cancers/scalp/ears/face/hands
Excess skin upper eyelids
Ear
Education & Training
Education
University of North Carolina School of Medicine
Residency
Scott and White Medical Center

,

Plastic Surgery
Board Certified
American Board of Plastic Surgery
Additional Information
A patient's message
Read messages sent to Dr. Kittinger on National Doctors' Day.
"Thank you for being so caring. I cannot thank you enough for everything you have done for me since my weight loss surgery. I look forward to coming back to see you in May soon for my second procedure. Happy doctors day!" - Kristy
"Dr. Ben, thank you so much for all you have done for our daughter since her accident. You followed her progress, met with us about a plan, and eased our fears all before she was technically your patient. You radiate positivity and are a joy to be around. We are so grateful for you!" - Nicole
"When my husband was diagnosed with melanoma, we knew we needed to find help. We were sent to a doctor in Louisville. Drove two hours and found out that the trip was for nothing. No one there seem to really care... treated us very poorly. Drove back home... jumped on the computer, and by the grace of God, we found Dr. Ben Kittinger. From the first appointment we knew he was concerned by his actions. He operated on my husband and since then he has done two more procedures. We trust him, because by his actions, we feel he cares. No one can ask for more than that. Thank you and your caring staff, we send our appreciation to you and staff and honor your office on this doctor's day." - Sincerely, Jake and Mary V.