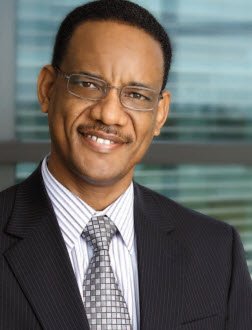 Berhanemeskel Nesketa, MD
Specializing in
Critical Care
Pulmonology
Accepting new patients
Referral required
Affiliation: Owensboro Health
Biography
Dr. Nesketa said he chose Owensboro in part because of what the community had to offer.
"My first priority was a good place to raise kids and have a family," Dr. Nesketa said. "(Colleagues I spoke to) told me so many good things about Owensboro, and when I came here I saw it was a nice place.
Owensboro Health also was an appealing place to work, Dr. Nesketa said.
"Owensboro is in a very high position in terms of the services being delivered. It's not just the beauty of the structure (the hospital), but also the quality of care," Dr. Nesketa said. "This is a place I can apply my skills and knowledge."
It's not just about working here, Dr. Nesketa said. It's also important to reach out and do more.
"I want to be successful in my care area. Successful means I want to be helpful to my community and make a change to people's lives," Dr. Nesketa said. 
Education & Training
Education
Jimma Institute of Health Sciences
Residency
New York Medical College at Richmond University Medical Center

,

Internal Medicine
Fellowship
Louisiana State University-Shreveport

,

Pulmonary and Critical Care Medicine
Additional Information
Messages from patients
Read messages sent to Dr. Nesketa on National Doctors' Day.
"Dr. Nesketa is by far the best doctor or even person I have ever met. He is very thorough, very knowledgeable. He seems to genuinely care for his patients, from the bottom of my heart thank you Dr. Nesketa!!! Also my lungs thank you!!!" - Shelby
"I would like to thank you for everything you do for us and your patients. You are very much appreciated." - Trish
"I want to THANK YOU for taking good care of me, I appreciate you !!!!!!!!!!!!!!!!!!!!!!!!!!!!!" - Deborah