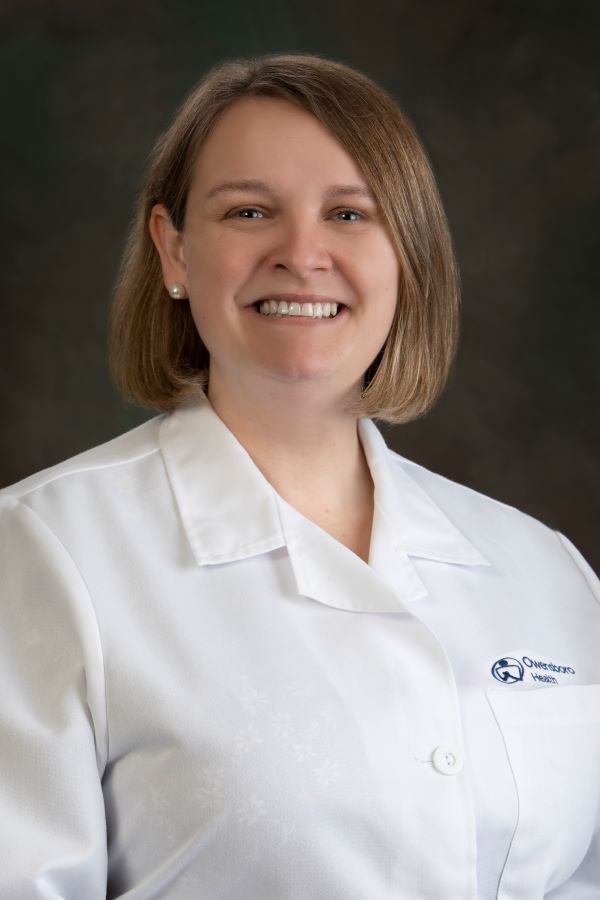 Rebekah Booth, MD
Specializing in
Pediatrics
Affiliation: Owensboro Health
Biography
Dr. Rebekah Booth focuses her care on general pediatrics, including wellness checks, acute and chronic illness visits, and pediatric mental health. Her goal is to provide quality, equitable care for all children as well as to provide ongoing education and support for both the patient and their caregiver.
"Children always have a unique perspective and a lot that can be learned from them through listening to what they have to say," she said. "I also enjoy helping essentially two people as a pediatrician: the child themselves and their caregiver."
"I have the benefit of seeing mostly healthy children through their wellness visits, and I have truly enjoyed watching my patients grow and change with time," she said.
She has wanted to be a doctor since she was 10 years old. "I was always fascinated by science as a child and enjoyed meeting new people," she said. "My aunt was a pediatric nurse and I felt her commitment to her job as well as her joy of working with children inspired me to choose my career path."
A Kentucky native, Dr. Booth was drawn to the opportunity Owensboro Health provided for her to continue practicing in her home state while teaching physicians in training. She says everyone has been welcoming, friendly, and helpful as she settles in.
Dr. Booth earned her Bachelor's and Medical degrees from the University of Louisville, and she completed a Pediatrics Residency at the University of Louisville at Kosair Children's Hospital. She most recently served as the General Pediatrician at London Women's Care in London, Ky, before moving to Owensboro.
Dr. Booth is originally from Corbin, Ky. She enjoys kayaking and hiking with her family. She also enjoys puzzle books and has an extensive snow globe collection. Dr. Booth is excited about exploring Owensboro's many parks and outdoor spaces. 
Education & Training
Education
University of Louisville School of Medicine
Residency
University of Louisville at Kosair Children's Hospital

,

Pediatrics
Board Certified
American Board of Pediatrics
Basic Life Support Certification
Pediatric Advanced Life Support Certification