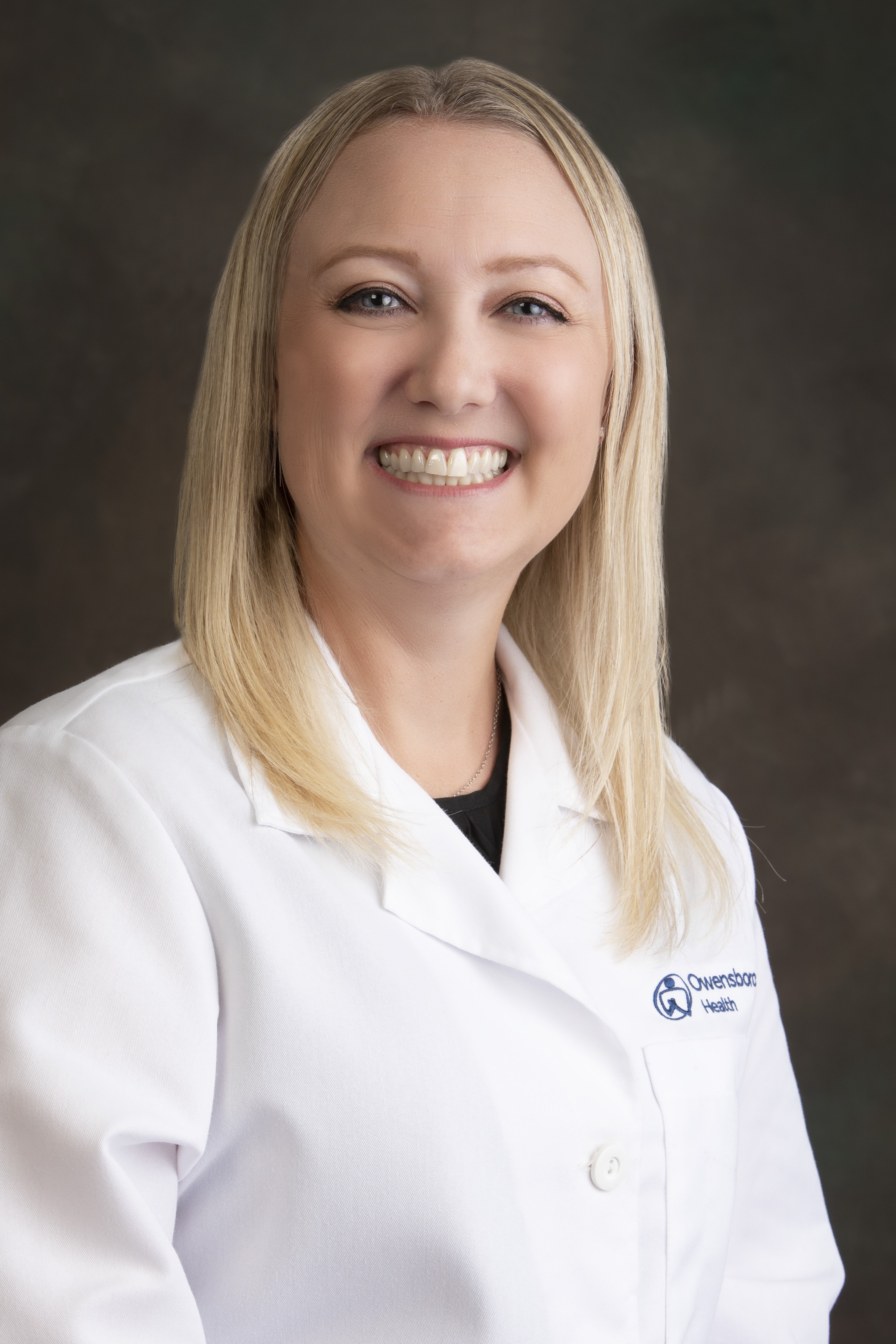 Stephanie K. Whitmer, MD
Specializing in
Family Medicine
Affiliation: Owensboro Health
Biography
Owensboro Health is happy to welcome Dr. Stephanie Whitmer as a primary care provider in our Muhlenberg Healthplex.
This is a homecoming for Dr. Whitmer, who completed her residency in Madisonville and practiced in the area for four years — plus, her husband is from Owensboro! She will be focusing her practice on yearly physicals, immunizations, female exams, Medicare wellness exams, urgent/acute care visits, follow-up visits for acute or chronic diseases, and prevention.
Dr. Whitmer chose to practice family care because it encompasses all ages and a vast array of cases. She is committed to partnering with patients to provide comprehensive and compassionate care with an emphasis on preventative medicine. She strives to build relationships with her patients on a foundation of trust, strengthened by compassion, empathy, and respect.
She originally wanted to be a health teacher, but enjoyed school and went to medical school after her father suggested she go into the medical field. Dr. Whitmer earned her medical degree from the American University of Antigua College of Medicine and completed her residency program at Baptist Health in Madisonville.
She enjoys spending time with her husband and two daughters, Haley and Hannah.
Education & Training
Education
American University of Antigua, School of Medicine
Residency
Baptist Health Residency Program, Madisonville, Ky.

,

Family Medicine
Board Certified
American Board of Family Medicine