Elevate Magazine
Subscribe
Make sure you do not miss an issue of our FREE publication to uplift your health and well-being.
Latest Publication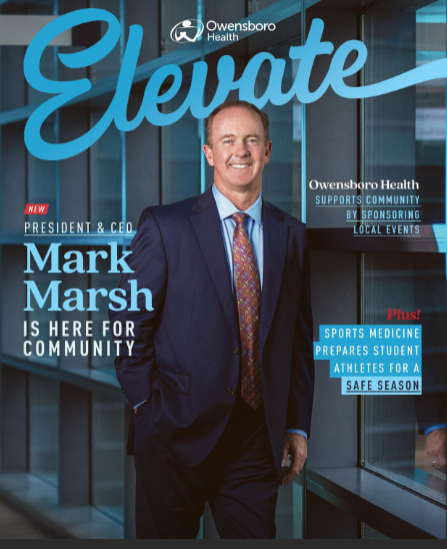 Welcome to the summer edition of Elevate!
This time of year is perfect for family fun and the area has no shortage of ways to enjoy the summer sun.
If you're looking for fun things to do in your community, we've got a great list of ideas inside - all submitted by Owensboro Health team members.
And as you start thinking about back-to-school time, read how Owensboro Health encourages our healthcare providers to keep learning to better serve our community, and how we're working to keep student-athletes on top of their game.
We hope you enjoy this issue of Elevate and that you stay happy and healthy!
Elevate Archives