Published on March 04, 2017
Eating Well: National Nutrition Month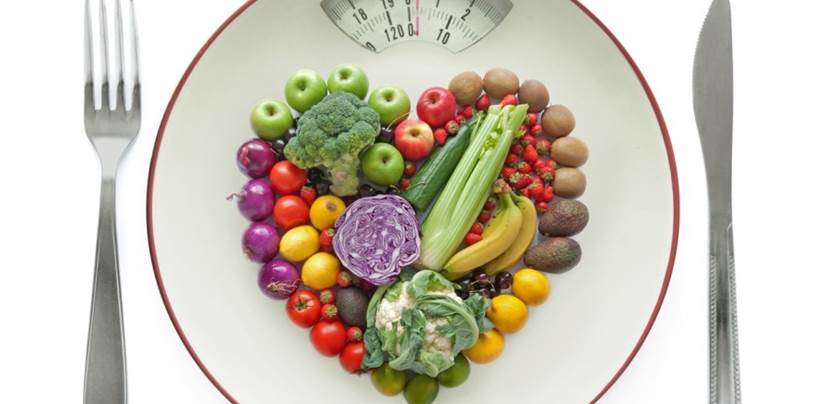 It's time once again to celebrate National Nutrition Month®. This annual nutrition campaign, created by the Academy of Nutrition and Dietetics, is celebrated every year in March. The month-long event serves as a reminder of the importance of developing and maintaining sound eating and physical activity habits.
The National Nutrition Month® theme this year is, "Put Your Best Fork Forward," which encourages us to remember that each bite we take counts, and even small changes in food choices can add up over time. It also reminds us that it's not too late to commit to a healthy lifestyle in 2017. The key to making healthful and lasting lifestyle changes is to start small, one bite or forkful at a time. Here are some tips to help you "Put Your Best Fork Forward."
1. Set realistic health and weight goals. You are much more likely to succeed with reasonable goals taken step-by-step. For example, set a goal to lose just one-half to one pound per week rather than 20 pounds by spring break.
2. Track your progress. One of the best ways to monitor your progress is by keeping a food and activity log. You should also record your weight each week in your log.
3. Shape your eating style to include your favorite healthy foods. Most foods can fit into a healthy eating plan. The key is moderation. Instead of focusing on one specific food or food group, look at the overall intake of food and beverages, while balancing calories to manage weight.
4. Determine your daily needs. We should monitor not only what we eat, but how much.
5. Get cooking. Save money and reap health rewards by preparing more meals at home. You don't have to be a top chef to enjoy home-cooked meals. Visit Nutrition.gov for tips and ideas.
6. Fill half your plate with fruits and vegetables. Fruits and veggies add color and flavor, as well as plenty of vitamins, minerals and fiber, to your diet. Choose a variety of fresh, frozen or canned fruits and vegetables.
7. Practice portion control. Keep portions under control by eating on smaller dishes and measuring your servings of food. Check food labels to see what really counts as a serving.
8. Snack smart. Snacks can help keep hunger at bay and sustain your energy throughout the day. Snacks are also a great way to incorporate more fruits and veggies too.
9. Chose healthful options when dining out. Eating healthy away from home has never been easier. Many of today's restaurants offer healthy options and have nutrition information readily available. Plan ahead, ask questions, and take some of your meal home in a to-go box as a meal for the following day.
10. Drink plenty of water. It is easy to mistake hunger for thirst, so keep a reusable water bottle full and handy. Choose water over sugary beverages to save calories.
11. Slow it down. It takes about 20 minutes to feel fullness. Slowing down while eating will help you eat smaller portions and enjoy the flavors of your meals.
12. Get active and stay active. Make physical activity part of your day. Adults should aim for at least 2.5 hours per week of physical activity (or about 30 minutes a day, five times a week). Discover activities that you enjoy doing and find a buddy to do them with.
13. Consult a registered dietitian. Registered dietitians are the food and nutrition experts who have met stringent academic and professional requirements. We provide nutrition education for the prevention and treatment of disease, and we can help you plan meals. Your primary care provider can refer you to a registered dietitian.
14. Keep moving forward. Don't let a bump in the road (or an off day) discourage your efforts. If you overeat or miss a workout, get back on track as soon as possible!
Beth Cecil is a licensed dietitian, registered dietitian nutritionist and manager of Community Wellness Services at Owensboro Health. She also is a certified lifestyle coach for diabetes prevention and teaches wellness and weight management courses.
About Owensboro Health
Owensboro Health is a nonprofit health system with a mission to heal the sick and to improve the health of the communities it serves in Kentucky and Indiana. The system includes Owensboro Health Regional Hospital, nationally recognized for design, architecture and engineering; Owensboro Health Muhlenberg Community Hospital; Owensboro Health Twin Lakes Medical Center; the Owensboro Health Medical Group comprised of over 350 providers at more than 30 locations; three outpatient Healthplex facilities, a certified medical fitness facility, the Healthpark; a surgical weight loss center and program, and the Mitchell Memorial Cancer Center.
On average each year, we have more than 19,000 inpatient admissions, deliver 2,000 babies and provide the region's only Level III NICU. Owensboro Health physicians perform nearly 33,000 surgical procedures, including nearly 150 open-heart surgeries. Our physicians and staff have 90,000 Emergency Department visits and more than 1.25 million outpatient visits annually. Visit our home page for more information.