Published on August 04, 2021
Mitchell Memorial Cancer Center Renovation 
The Owensboro Health Mitchell Memorial Cancer Center is much more than just a building. It's part of our comprehensive approach to treating cancer. Through recent renovations, we've created an environment where we can offer national-quality cancer care, right here at home. 
Renovations at the Cancer Center go far beyond aesthetic updates like beautifully-designed lobby areas and a serene courtyard. Practical updates, such as touch-free doors, prevent the spread of germs - offering a safer environment for weakened immune systems. You'll even notice updates you hear but don't see, like the sound of white noise playing to muffle out the voices of others nearby, creating added privacy and peace of mind. And to create a seamless experience for patients, all departments of our cancer care team are now in one convenient location.
Hematology & Oncology
Updated exam rooms are one of the renovation highlights in Hematology & Oncology. The rooms are equipped with specially-designed chairs, allowing the care team to weigh the patient while they're seated and adjusting to allow easier examinations. The arms are made with bloodwork in mind, allowing phlebotomists to collect samples in the exam room and saving the patients a trip to the lab.
Because counseling is a large part of cancer care, the department now features a video-conferencing room. This allows patients with out-of-town family members to include them in their appointments. Additional conference rooms, both large and small, provide new areas for our expert providers to counsel patients.
Outpatient Oncology Infusion
The Outpatient Oncology department has been thoughtfully redesigned with the patient's experience in mind. The beautiful art and glasswork in this area give it a sleek, modern feel. Window-filled private rooms offer beds or heated massage recliners to keep patients comfortable as they receive chemotherapy. Community areas are also available for patients who enjoy company during their treatment.
Radiation Therapy
Patients will notice spacious new dressing rooms at Radiation Therapy, but the most important updates here are all about treatment. New technology allows for radiation therapy that pinpoints cancer cells while sparing healthy tissue. This is made possible by the TrueBeamTM linear accelerator, which is capable of controlling radiation accuracy to within a fraction of a millimeter, the size of a pencil lead.
Other Services
As a full-service treatment center, MMCC has social workers, nurse navigators, dietitians, an oncology counselor and an on-site oncology pharmacy to prepare cancer medications specific to patients' treatment plans.
The Center also offers services like a full-time genetic counselor that works with families to determine their risk of developing hereditary cancer, and a patient financial advocate to help patients reduce the out-of-pocket cost of their treatment.
Renovation Photos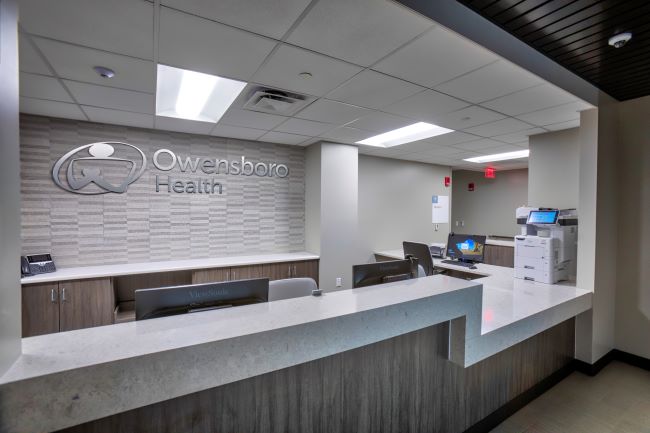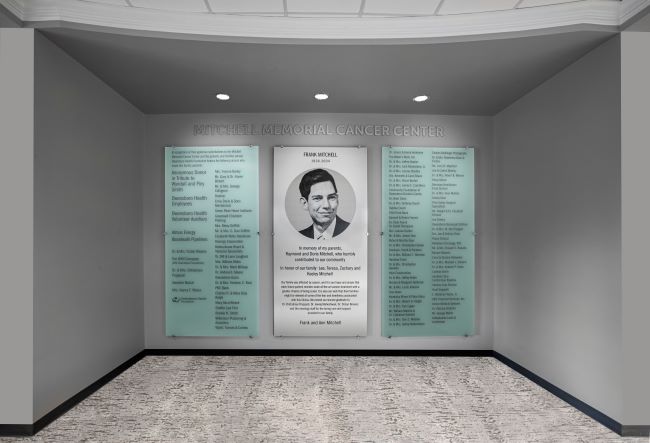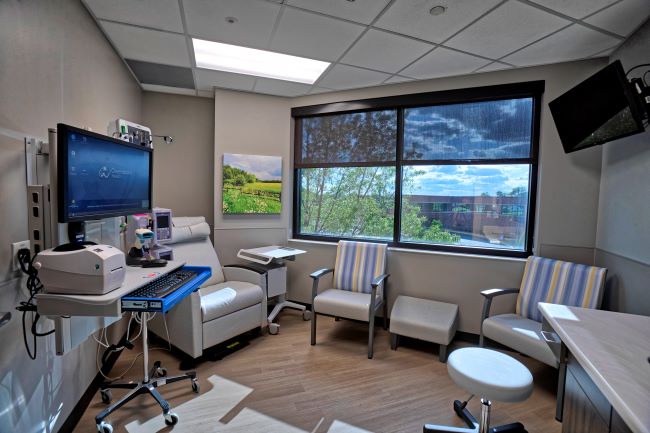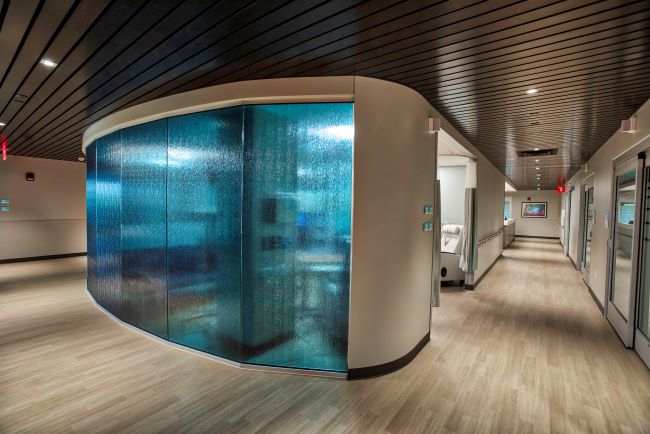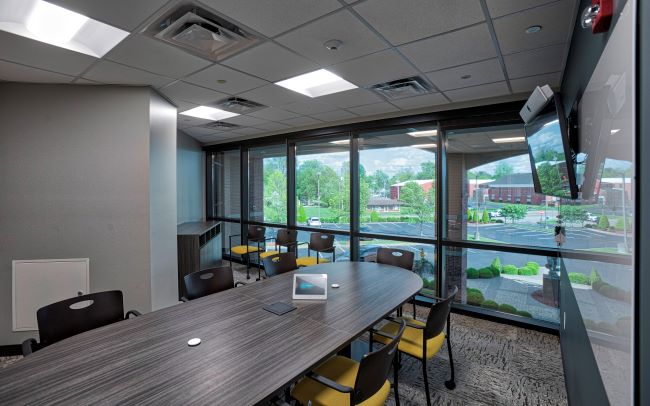 About Owensboro Health
Owensboro Health is a nonprofit health system with a mission to heal the sick and to improve the health of the communities it serves in Kentucky and Indiana. The system includes Owensboro Health Regional Hospital, nationally recognized for design, architecture and engineering; Owensboro Health Muhlenberg Community Hospital; Owensboro Health Twin Lakes Medical Center; the Owensboro Health Medical Group comprised of over 200 providers at more than 20 locations; three outpatient Healthplex facilities, a certified medical fitness facility, the Healthpark; a surgical weight loss center and program, and the Mitchell Memorial Cancer Center.
On average each year, we have 16,000 inpatient admissions, deliver 2,000 babies and provide the region's only Level III NICU. Owensboro Health physicians perform nearly 24,000 surgical procedures, including nearly 200 open-heart surgeries. Our physicians and staff have 70,000 Emergency Department visits, more than a million outpatient visits annually. Visit our home page for more information.