Mitchell Memorial Cancer Center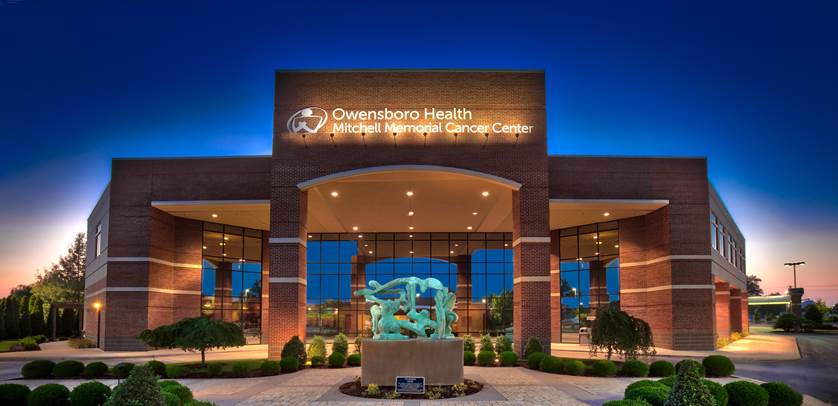 Sophisticated technology. Innovative treatments. Dedicated specialists.
Walk into Mitchell Memorial Cancer Center and you've entered more than just a building. Now you've become part of our comprehensive approach to treating cancer. When you choose Owensboro Health for cancer treatment, you stay close to home while benefiting from nearly all the same options and technology you'd find at an academic medical center. You'll work with our caring cancer specialists to develop a treatment plan tailored to your condition, preferences and overall health.
Our Facility
Our unique facility offers world-class care for patients and families including:
A welcoming, covered drop-off area with free valet assistance and parking
A beautiful healing garden with convenient access
Spacious lobby to relax and decompress, including a chapel
Physician offices in the same building as the treatment areas for one-stop care
Several conference rooms on both floors for patient and family member visits with providers and staff when exam rooms are not adequate
Radiology, pharmacy, lab, chemotherapy and radiation therapy services conveniently located in the same building
Oncology-dedicated, certified and/or licensed staff including: registered nurses, radiation therapists, social workers, navigators, dietitians, counselors, a genetic counselor, pharmacists, dosimetrists, physicists, clinical research specialists, tumor registrars, and more. Read more about our Cancer Care Team.
Photos of our newly renovated facility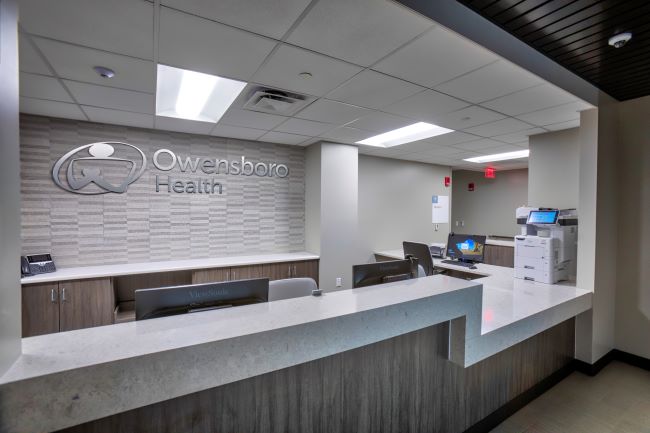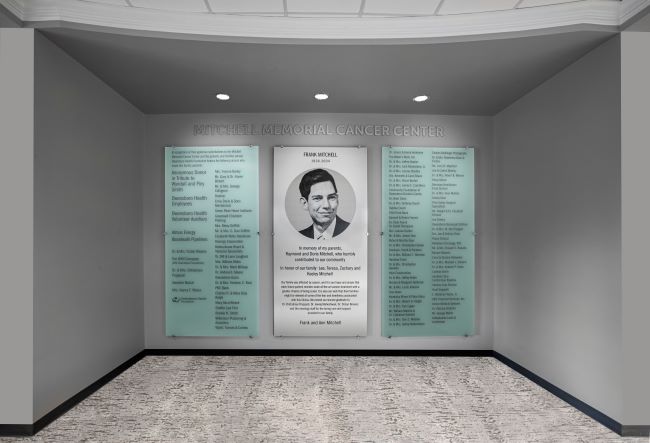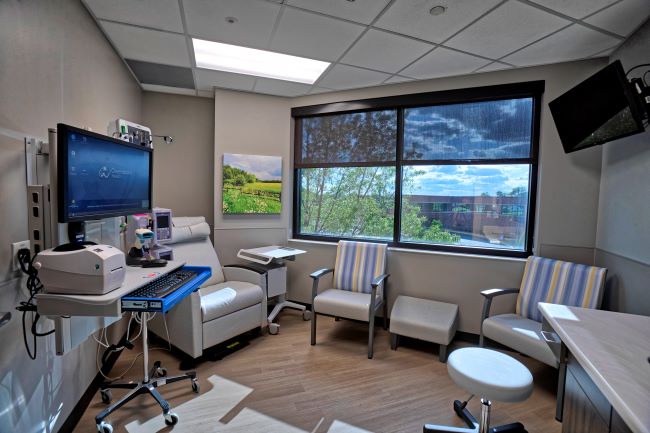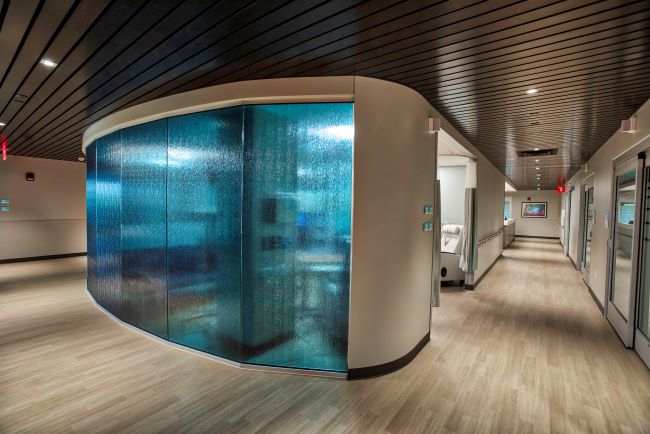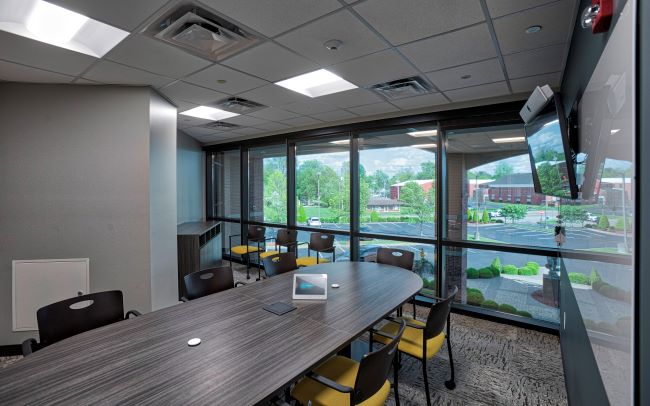 Beyond our Facility
Pastoral care and financial counseling are a quick referral away
Excellent Survivorship Program and other services like Home Health
Two da Vinci XI robots in Surgical Oncology
A dedicated 24-bed inpatient oncology floor on the Pleasant Valley Campus also specializes in end-of-life care
Four satellite Medical Oncology and Hematology sites to bring our expert providers closer to your home
Cancer Center programs and services supported through Owensboro Health Foundation
You'll also find the educational resources and support services you need for managing your treatment and recovery when you return home.
Accreditations and Certifications
The American College of Surgeons Comprehensive Community Cancer Program accreditation, is the highest endorsement awarded to any community hospital from the Commission on Cancer of the American College of Surgeons. This endorsement shows that Owensboro Health provides the highest level of care in the diagnosis and treatment of cancer.
The American College of Surgeons National Accreditation Program for Breast Centers (NAPBC) accreditation, is a reflection of our ongoing mission to provide the very best care for our breast-cancer patients. This accreditation is awarded to facilities that voluntarily commit to providing the highest level of breast care. This accreditation requires a rigorous process of evaluation, survey and review before being granted.
The American College of Radiology (ACR) accredited Radiation Oncology Center. This means you can rest assured that our facility has met the highest standard of quality and radiation safety for our Radiation Therapy Center. Learn more about our ACR accreditation.
Owensboro Health Healthpark and all Healthplex outpatient locations are accredited with Center of Excellence (COE) for lung-cancer screening and Continuum of Care of Excellence (CCCOE).
Partnerships and Affiliations
Physicians and staff at Mitchell Memorial Cancer Center maintain close associations with the region's major teaching hospitals for clinical trials and other cancer research.

Owensboro Health is a member of the UK Markey Cancer Center Affiliate Network and UK Markey Cancer Center Research Network. 
In addition, Owensboro Health is an affiliated member of the Southwest Oncology Group (SWOG) Cancer Research Network. More than 1,000 institutions have joined SWOG Cancer Research Network, with more than 12,000 individual members.
Mitchell Memorial Cancer Center's national affiliations include:
The Cancer Center hosts regularly scheduled oncology conferences, featuring multi-disciplinary analysis of various cases. The result is a dynamic, collaborative evaluation of each patient, paving the way for development of optimal treatment plans.
Our Commitment
We're committed to working together as a team; to provide excellent care with compassion and respect; to build trusting relationships with patients and their families; and to encourage hope, faith and healing while striving to maintain the highest quality of life for our patients.
A Beacon of Hope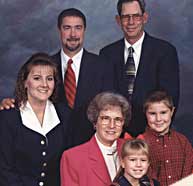 "Cancer has so closely affected our family. It is our hope and prayer that each future cancer patient will receive the best possible treatment and the chance of being cured.
We hope that their families might be relieved from some of the fear and loneliness associated with this disease."
-The Frank & Ann Mitchell Family