Cranberry Salad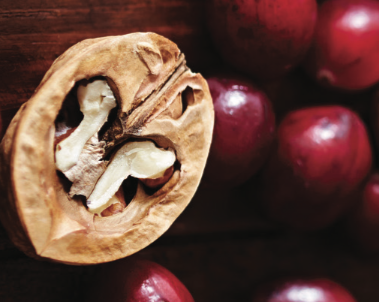 Ingredients
2 cups fresh or frozen cranberries
1 cup water
1 cup Splenda granulated
2 (4 servings) packages sugar-free gelatin
1 cup boiling water
1 cup diced celery
1 can (8 ounces) crushed pineapple in juice, undrained
1/2 cup chopped walnuts
Directions
Bring cranberries and water to a boil. Remove from heat when cranberries have popped open. Stir in Splenda. Set aside to cool.
Dissolve gelatin in 1 cup boiling water. Add cranberry sauce; mix thoroughly. Add celery, pineapple with juice and walnuts.
Pour into a mold or bowl. Refrigerate for several hours or overnight until firm.
Nutrition Information
Serves: 82 (Amount per serving)
Calories: 8, Fat: 5g, Carbohydrates: 9g, Protein: 2g, Sodium: 32mg.