Nutrition & Weight Management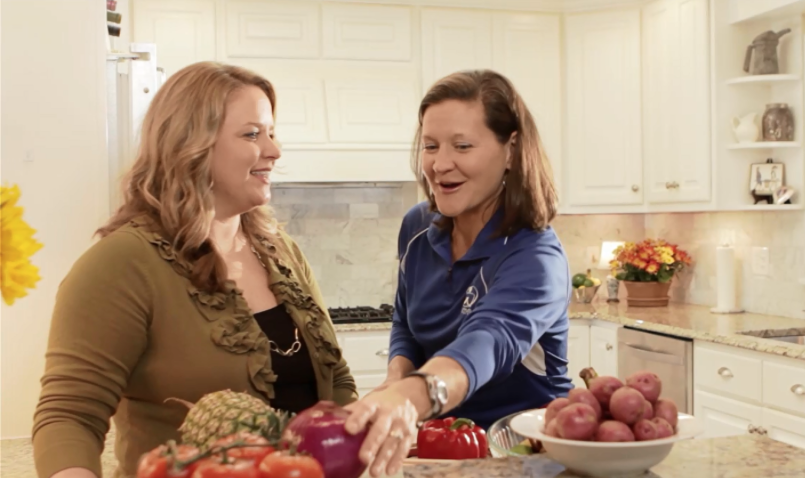 Enjoy better health with nutrition counseling and weight management services from Owensboro Health. At the Healthpark, our team of registered dietitians is here to help you set and achieve your nutrition, weight and health goals.
You'll get the opportunity to sit down, one-on-one, with one of our dietitians who will provide you with personalized nutrition guidance for yourself or a loved one of any age—including infants.
Who Can Benefit from Nutrition Counseling?
Whether you want to completely overhaul your eating style, fine-tune your food choices, manage a medical condition or just get tips and inspiration for healthier eating, nutrition counseling from a registered dietitian can help you get started in the right direction.
The following are just a few of the many conditions that the Owensboro Health Healthpark's dietitians can help you with.
Obesity, overweight or underweight
Heart disease
Food allergies or intolerances
Pre-diabetes
Irritable bowel, celiac disease or other gastro-intestinal disorders
High blood pressure
Failure to Thrive
Tube feedings
Tips on sports nutrition or training for an athletic event
Help with meal planning
Contact Us
Some insurance plans will cover nutrition counseling appointments. A referral is required, so please ask your Primary Care Provider. For more information or to make an appointment with one of our registered dietitians, please call 270-688-4804.
Classes and Programs
Interested in joining a group program or class? Consider attending one of our FREE information sessions. See the session schedule on each page below:
LifeSteps® Weight Management participants develop a personalized eating and physical activity plan over the program's 14 weeks. Each weekly session, or "Step," introduces a new concept and key behavior for weight loss. 

Already completed the Lifesteps Program and need to recharge your motivation or refresh your skills on your weight loss journey? Join us for the REBOOT program, which meets once a month to provide some extra accountability and group support so you can meet your health goals! 

Ditch The Diet Mentality is a nutrition class that focuses on intuitive eating and nourishing a healthy relationship between your mind, body and food. We take an anti-dieting approach to health that is not focused on weight loss. 
Videos
Revising Recipes
Meal Planning
Cooking Methods
Shopping on a Budget
Eating Well Columns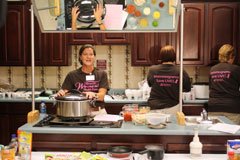 Who knew eating healthy could be so fun and tasty? In her weekly column, Eating Well - Beth Cecil shares meal tips and ideas that are both delicious and nutritious!