Home Health Care

Get A Home Care Consultation
Ask us for a free in-home evaluation of your or your family member's healthcare needs.
Muhlenberg County: 270-754-9340
Daviess, Ohio, McLean, Hancock and Henderson Counties: 270-688-2182
Additional Care Options
If you or your loved one needs intensive inpatient therapy, ask about Owensboro Health Regional Hospital's inpatient Regional Rehabilitation Center. For short-term skilled nursing care in an inpatient facility, turn to our Transitional Care Center.
About Home Health Care
Owensboro Health Home Care provides in-home health care to patients of all ages in Daviess, Ohio, McLean, Hancock, Henderson and Muhlenberg Counties. Home Health staff members deliver excellent care that helps patients reach their maximum level of health, strength, mobility and independence. Home Care staff involve patient's family members and caregivers to coordinate care and assist in the recovery process. Receiving home health care services allows patients to remain in their own home for care, where they feel most comfortable.
Our professional registered nurses, therapists, state registered nurse assistants and social workers treat a wide range of health care conditions. Skilled home care staff recognize symptoms and provide early intervention. By receiving this expert and compassionate care, emergency room visits can be reduced and re-hospitalizations can be prevented. Owensboro Health Home Care staff members are committed to providing safe, quality and excellent patient care each and every day.

Quality care
Quality is a top priority for OHRH Home Care. Accredited by The Joint Commission, Home Care seeks to continuously improve the safety and quality of health care for patients.
Why benefits from home care?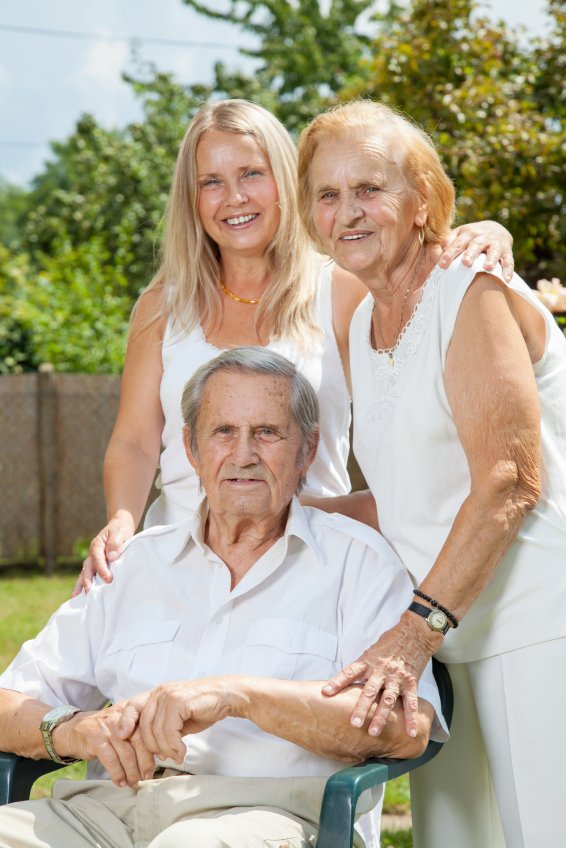 You, or someone you know, may benefit from home care services in the following circumstances:
Recent discharge from the hospital or nursing home
New medication prescribed or assistance needed with medication management
Recent flare-up of a known health care condition such as congestive heart failure
Frequent hospitalizations or trips to the emergency room
Wound care assistance needed
Increased weakness and/or increase falling in the home
Recent new diagnosis of a condition or disease
Home Care services may include:
Fall prevention services including nursing assessment and teaching and therapy services
Intravenous (IV) medication infusions
Cardiac or pulmonary assessment and management following hospitalization, exacerbation of cardiac or pulmonary disease or open heart surgery
Chronic disease (such as diabetes) education and management
Medical Social Work
Medication teaching and management
Therapy

Occupational – improves activities of daily living
Physical – improves home safety and mobility
Speech – improves communication, swallowing and thinking skills

Wound and ostomy care
Patient and caregiver education and training
Improving home safety to minimize falls
Home phototherapy and bilirubin levels for infants
Newborn nutritional assessment and monitoring
Daily vital sign monitoring with home tele-monitoring device
Behavioral health nursing
Home and Community Based Medicaid Waiver Program
Individuals with, or eligible for, KY Medicaid may qualify for services
Personal care, including help with bathing and dressing
Housekeeping
Meal preparation
Respite care
Phillips Lifeline
Personal response device which can be worn as a necklace or bracelet. This device can be used to request help 24/7. For more information on Phillips Lifeline, call 270-688-6018. Lifeline is sponsored in part by the Owensboro Health Foundation.