Neonatal Intensive Care Unit (NICU)
If your newborn needs special care, he or she may stay in Owensboro Health Regional Hospital's Level III Neonatal Intensive Care Unit (NICU). The largest of its kind in the region, our NICU can tend to babies of any weight born as early as 27 weeks of gestation. Your infant will benefit from neonatal experts while you stay close to your home and support system.
Neonatal expertise
Your baby will receive continual care and close monitoring from our:
Neonatologists – Doctors with extensive training in caring for newborns, especially premature or sick infants
Neonatal Nurse Practitioners – Registered nurses who have a master's degree and work under a Neonatologist's supervision
NICU Registered Nurses – Caregivers who are certified in neonatal resuscitation and specially trained to tend to sick newborns
Helping your baby grow
In our NICU, your infant may receive special medications and help breathing, so he or she grows stronger and healthier. Your newborn will stay warm and comfortable in a GiraffeTM OmniBed, which simulates the womb environment. Our NICU uses soft lighting and minimizes noise so your little one can get the sleep they need for healthy development.
Space for you and your family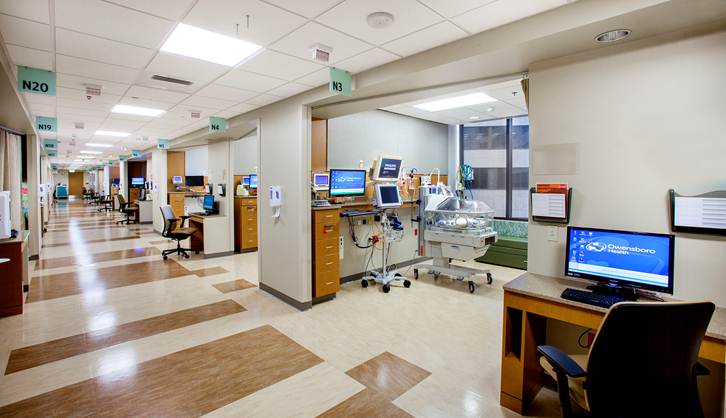 Your baby will stay in a private room with space for you and your partner to relax, sleep and practice Kangaroo Care. You'll observe and learn from nurses as they tend to your infant. And your loved ones will appreciate our Hospitality Suites for overnight stays, as well as our comfortable family lounge.
Access to more intensive care
If your baby needs specialized surgery, we'll help him or her transition to Norton Children's Hospital for advanced care.