Owensboro Health Network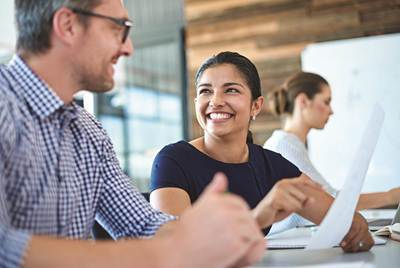 Owensboro Health Network offers an affordable local healthcare network option without sacrificing nationwide access to care for regional employers in southern Indiana and western Kentucky. This local network option affords employers a choice in their third party administrator and wrap network.
Search the Owensboro Health Network Providers.
The Competitive Edge
Our communities have come to expect quality healthcare delivery from Owensboro Health. This local network option is no different. Owensboro Health Network takes an integrated approach to providing both high-quality, affordable healthcare and employee engagement opportunities to improve health literacy.
Benefits of Using Owensboro Health Network
Owensboro Health Network includes Owensboro Health Regional Hospital, Owensboro Health Muhlenberg Community Hospital, Owensboro Health Twin Lakes Medical Center and Ascension St. Vincent's Hospital in Evansville along with hundreds of independent providers to meet the regional healthcare needs of those we serve.
Consider integrating Owensboro Health Network with employee assistance program and counseling (EAP), biometric screenings and education, or ask about direct contracts with Owensboro Health.
Contact us
Call: 270-688-6199
Email: OHN@OwensboroHealth.org
Owensboro Health Network Service Area
See map with dark blue counties below.
Kentucky Counties
Daviess
Grayson
Hancock
Henderson
McLean
Muhlenberg
Indiana Counties
Spencer
Vanderburgh
Warrick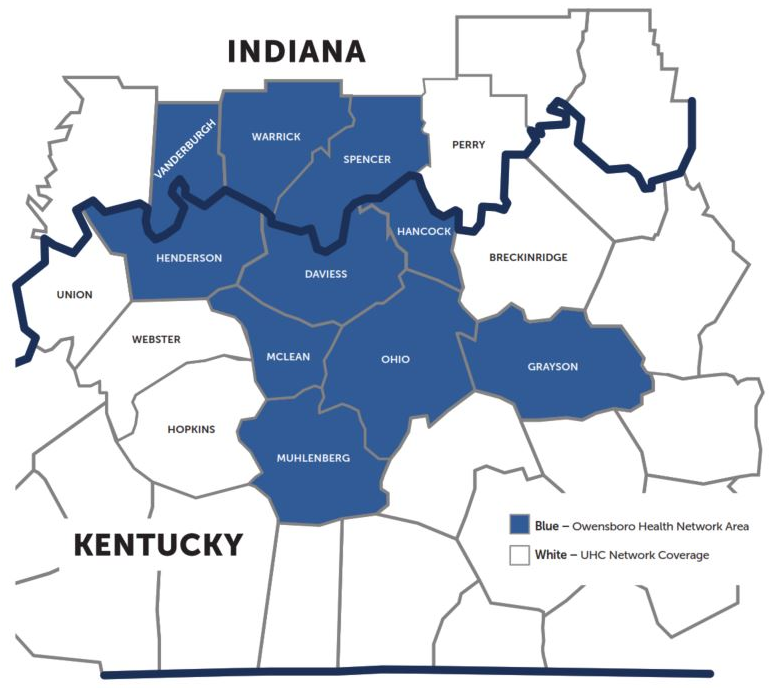 ---
Standard Charges
Through UnitedHealthcare, UMR creates and publishes the Machine-Readable Files on behalf of Owensboro Health Network. To see the Machine-Readable Files, please visit transparency-in-coverage.uhc.com Owensboro Health Network Standard Charges (JSON)