Transitional Care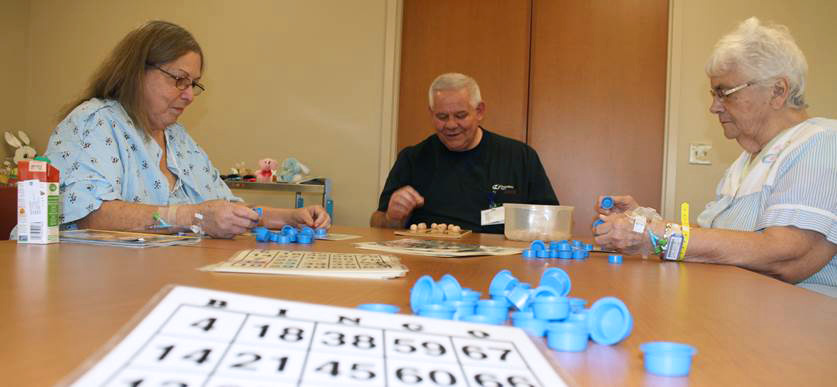 Ease your recovery after a serious illness or major surgery by taking advantage of the Transitional Care Center, a short-term care facility at Owensboro Health Regional Hospital. You'll get excellent, timely care thanks to our skilled nursing staff, in-house doctors available 24/7, and critical medical services located onsite in case you need them. We'll help you get well so that you can return home as quickly and safely as possible.
High-Quality Skilled Nursing
You can trust Owensboro Health for high-quality services because Medicare gave our Transitional Care Center four out of five stars overall. We received five out of five stars for staffing, so rest assured that you'll get close, personal attention from experienced professionals. And Medicare's 2015 health inspection of the center found zero deficiencies—meaning we're among very few Kentucky facilities that fully met every standard of care.
Who Does Transitional Care Benefit?
You may benefit from our Transitional Care Center following an acute illness or major medical procedure, such as orthopedic surgery or heart surgery. To be admitted, you must need:
A hospital stay of at least three days
Daily skilled nursing, such as intravenous (IV) medication and antibiotic therapy, wound/ostomy care and pain management
At least one type of the following therapies:

Occupational therapy – Teaches you how to more easily complete daily tasks
Physical therapy – Shows you how to more fully and comfortably
Speech-language therapy – Helps you improve your thinking, communication and swallowing skills
Personalized Care
Our medical team will help you and your family develop a care plan. During care conferences on Tuesdays at 10 a.m., team members discuss your condition, set goals for the coming week and, if necessary, adjust the plan for your care. A social worker attends the conferences and meets with you and your family afterward to talk about your progress and next steps.
Activities & Recreation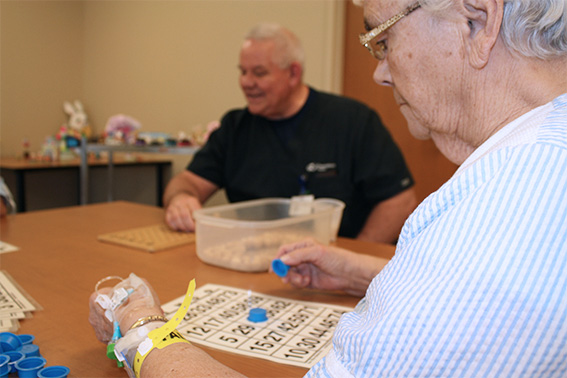 Make your stay at the Transitional Care Center more enjoyable by taking advantage of:
Fun activities and creative arts that help improve your functioning
Movies, Wii sports, bingo, card games and crafts with fellow patients and your family
Pet therapy (weekly visits from a friendly dog)
Live entertainment from a visiting musician
Preparing For Discharge
When you're well enough to leave the Transitional Care Center, we'll help you follow a customized discharge plan that's designed to keep you safe. You and your family may receive recommendations for Home Care, outpatient physical therapy at Multicare or Healthpark, inpatient care at our Regional Rehabilitation Center, Pulmonary Rehabilitation or hospice.
Visitors & Guests
Your loved ones may visit you in the Transitional Care Center at any time. They're welcome to stay in your room overnight, too.
Medicare Covers Transitional Care
The Transitional Care Center accepts Medicare and most private insurance plans.