Baby Photos
Newborn photography services have returned to Owensboro Health Regional Hospital! The service was temporarily suspended due to COVID-19, but will continue as long as restrictions permit. As a precaution, photographers are not allowed to bring props into the hospital, but families may bring in props if they wish.
Photographer Contact Information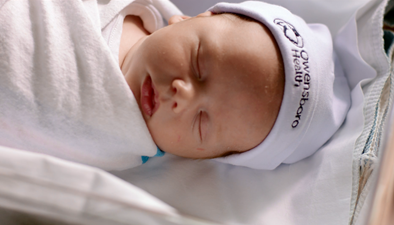 Hopewell Photography
Sheila Hopewell
270-316-2558
Email: hopewellphotography@gmail.com
Mustard Seed Photography
Jacy English
270-302-7801
Email: mustardseedphotographyky@gmail.com
Search for baby photos online and share in the miracle of life with your friends and family.